Grape Brain fans hold on to your seats! We know you have been waiting in anticipation as much as we have for ZOO BEAR! Ever since Taiwan's ZOO TOYS opened their doors we have seen their mascot designed by Japan's Grape Brain "ZOO BEAR" the latest addition to the world of Grape Brain. This cute black n white ZOO BEAR has all the hallmarks of Grape Brain and the signature hands seen on Hell's Cat that put Grape Brain firmly on the map.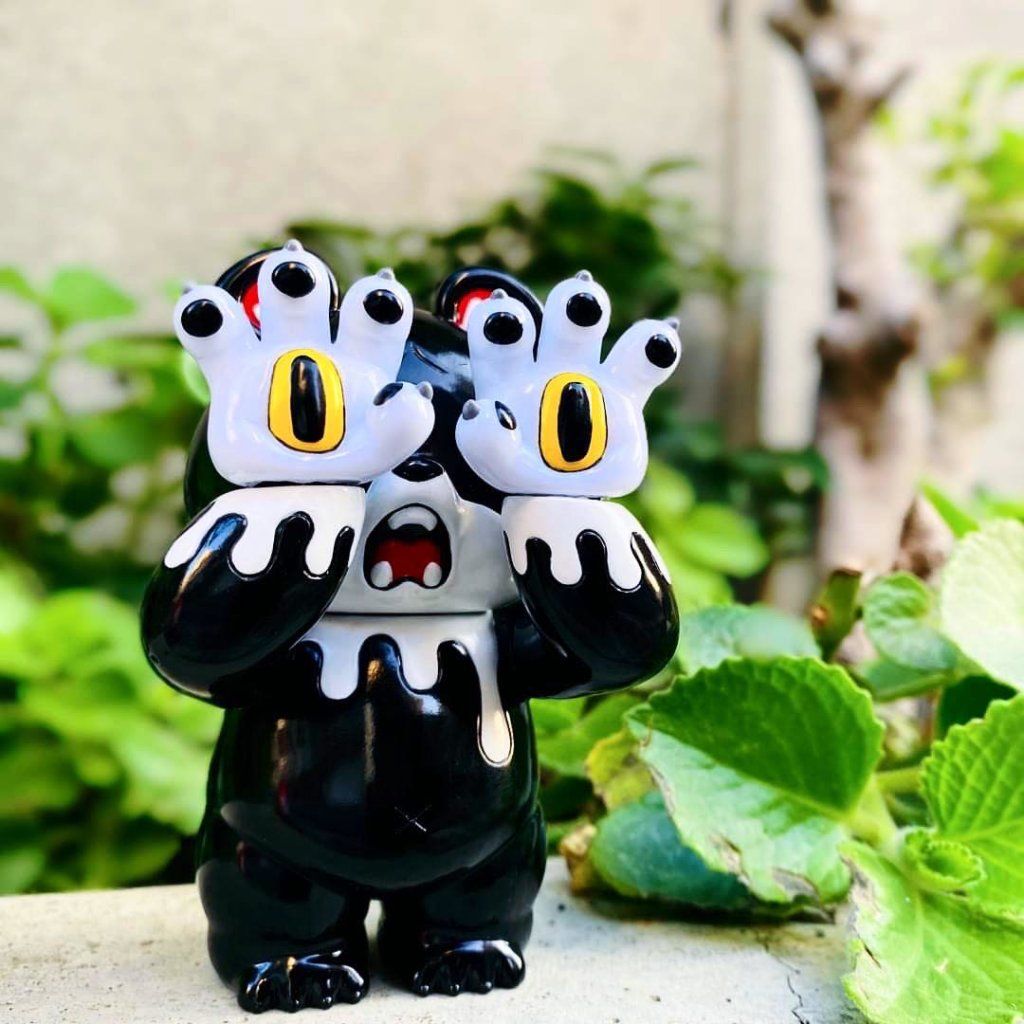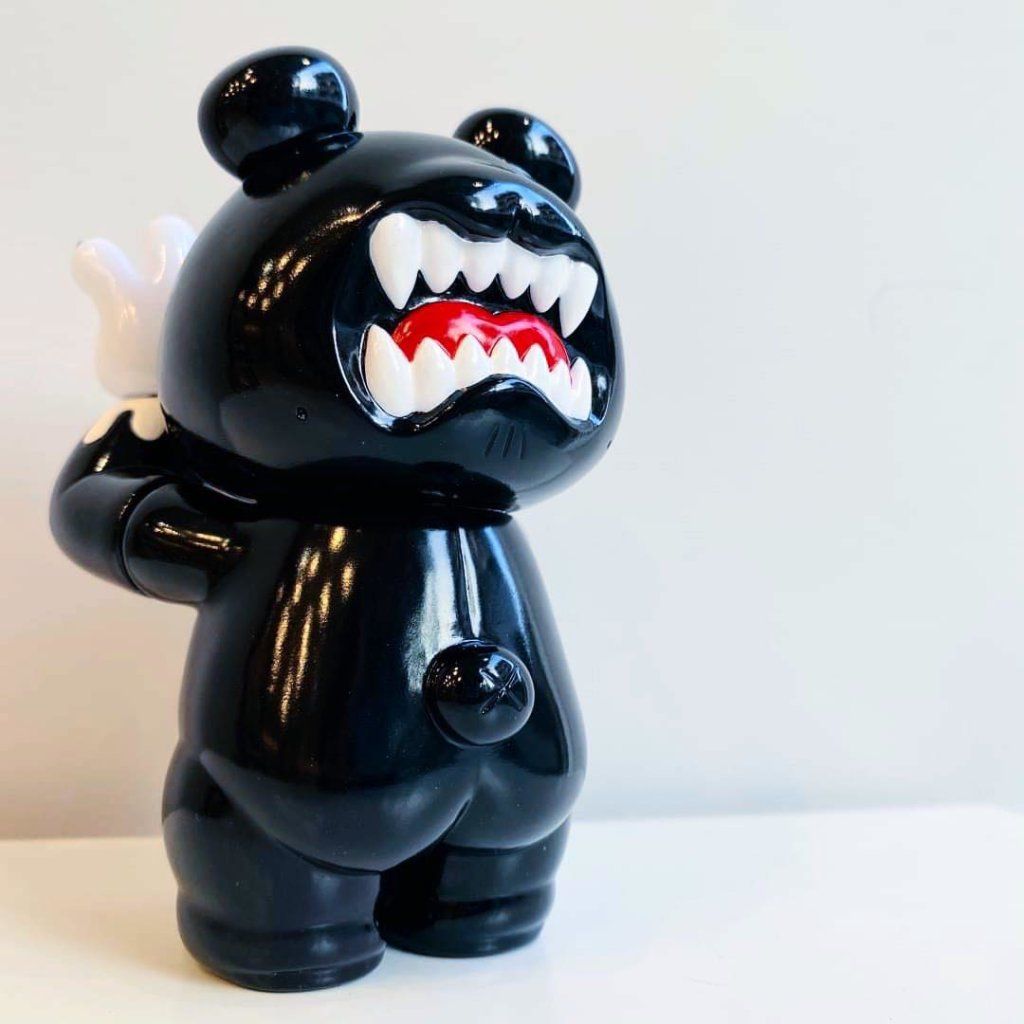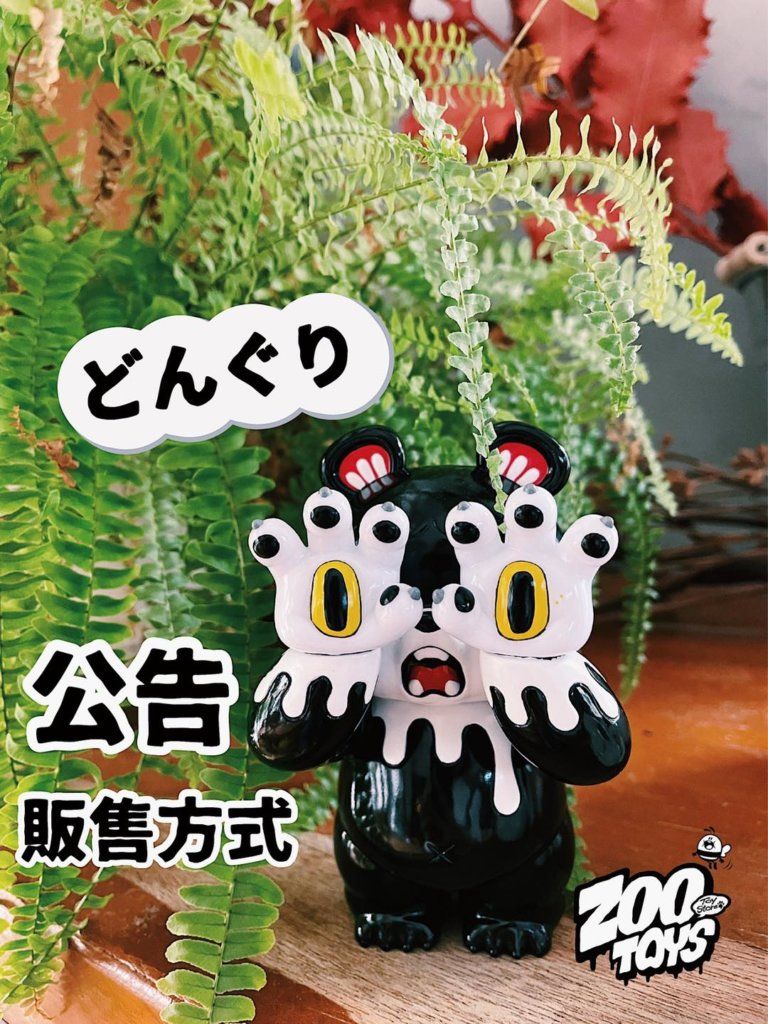 【 ZOO BEAR どんぐり】
✦ Online Drawing Reservation for sale ✦
WHEN Saturday January 23rd Taiwan Time 14:00-22:00 Online Internet draw event .
Price: TWD. 2200
Size: 11 cm
Selection method:
(1) Tag zoo_toys 、@grapebrain_rage usernames
Earn 2 ($ 2) in points for entry!
Details
(3) 1/24 (Sun. (21:00) The person selected in the previous message, without the election notified otherwise.
(4) To be selected at 1/25 (Mon. ) 21:00 Complete payment before 21:00, and at the time of the waiver.
(5) attention! This item is pre-order, send it to the store or pick it up at the store without notice.
Earn 6 ($ 60) in points! Details
Paypal Overseas, use Courier / EMS
—————————————
* Limited to one person.
※ Participation in the activity is subject to consent to purchase, if the abandoned list will be blacklisted never participate in any activity.
※ Limited items, do not make any return goods.
※ Limited items, avoid confusion content, not combined with any in-store items to send.
* If there are any outstanding matters, they may be supplemented or amended at any time, and the latest announcement will be based on the content of the event and the commodity.
 ZOO BEAR どんぐり
✦線上抽選 預訂販售✦
◎1/23(Sat.)線上網路抽選活動◎
時間:台灣時間14:00-22:00
商品售價:TWD.2200
尺寸:11公分
抽選方式:
(1) 追蹤@zoo_toys 、@grapebrain_rage兩個帳號,並轉分享此Instagram的抽選文。
(2) 在時間內於Instagram 此篇發文留言即可參與抽選,切勿重複留言。
(3) 將於1/24(Sun.)21:00前訊息中選人,無中選不另行告知。
(4) 中選請於1/25(Mon .)21:00前完成付款,逾時視同放棄資格。
(5)注意!此商品為預購資格,到貨會另行通知寄送或是店取哦!
(6)寄送方式:超商店到店+$60運費
海外使用Paypal支付,寄送使用順風速遞 / EMS
—————————————
※一人限購一隻。
※參與活動視同同意購買,如棄單將列入黑名單永不參與任何活動。
※限量商品,不做任何退換貨。
※限量商品,避免混淆內容,不與任何店內商品合併寄送。
※注意事項如有未盡事宜,得隨時補充或修正,將以最新公告為主;ZOOTOYS將於活動內容及商品保有修改及解釋之權利。
For more Grape Brain goodness visit http://grapebrain.cart.fc2.com/
Twitter https://twitter.com/RAGE_ERADA
Instagram https://www.instagram.com/grapebrain_rage/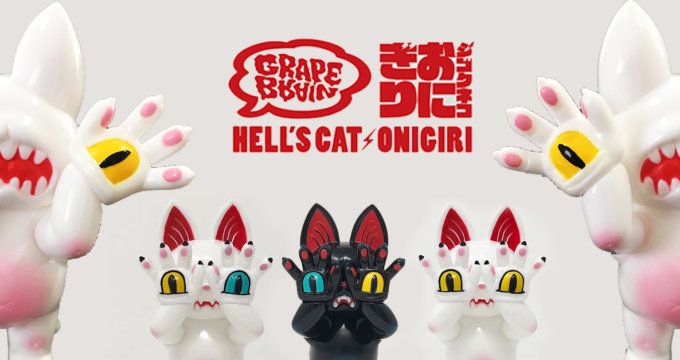 You can get your daily Designer Toy fix from our TTC Mobile App. It's free too! FREE! Download on the iPhone or Android smartphones. Search for "The Toy Chronicle" and all your Designer Toy wishes will come true! Pretty much.
Did we fail to mention IT's FREE.