Yes Have Some & Toy Anxiety. Although that is true we are not talking about our personal life, we're talking about a podcast with some cool vibes and amazing content if you're into pop culture. Hosts Abbey, Craig, and Jake bring the goods every week 'as they stress out over the latest news and rumors in the world of movies and toys!'.
Now YHS announces the second release in the YHS Companion Mini- Ghost series. You can now listen to the gang with "Space Danger vs. Space Danger" two pack featuring brown and electric blue variant colorways. A little cool resin toy that will for sure keep you company whilst discussing the latest in pop culture.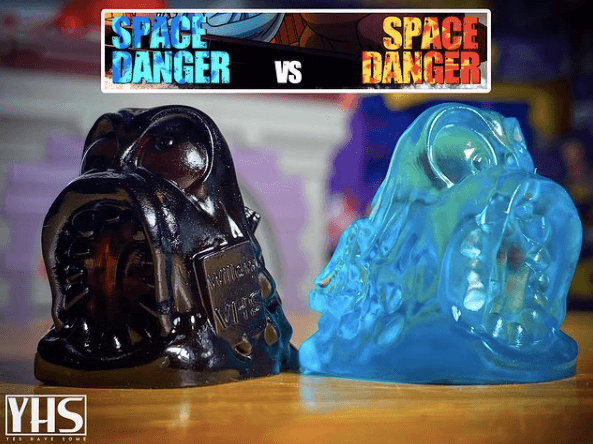 Droppin' at 3/30 at 7pm est! Limited edition of only 15.
Get all the info on YHS INSTAGRAM.
Follow the gang on www.yhspodcast.com.
Listen to the podcast on anchor.fm/yhspodcast.