How does BWANA SPOONS – CODEC ZOMBIE – DAVID ARSHAWSKY – JOE WHITEFORD
TESTSUNORI TAWARAYA – RETROBAND – VILESORE – WONDERGOBLIN in a blind box series sound to you? These guys are ready to rock your weekend and shake up the Kaiju world again! WHO GOES THERE? WAVE 5 is here. Continuing to break the mold of a typical blind box series WAVE 5 sees the return of the lads at Unbox Industries with more Kaiju than a collection could wish for. The question now is, can you handle WHO GOES THERE? WAVE 5?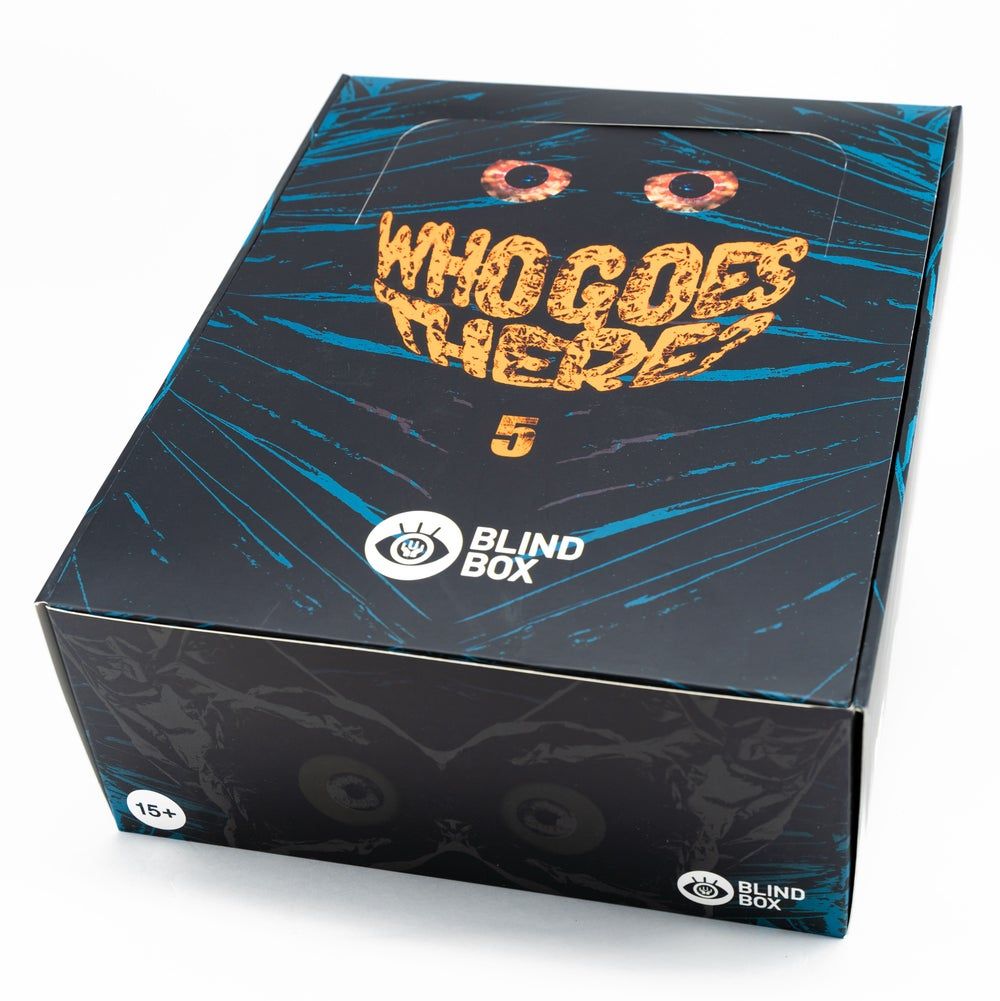 WHO GOES THERE?
WGT? is the second blind box project undertaken by the Unbox team that decided to try something a little different.
Each series of WGT? is an ensemble project that has drafted in some of our favourite artists that specialise in the more grotesque and surreal concepts that hold dear to their hearts.
Comprising of ten original sculpts that are all produced using a 'vinyl marbling' production process & two 'chase' variants, each carton yields a truly unique assortment of interesting figures.
WHO GOES THERE? WAVE 5 CDU
ARTISTS:
BWANA SPOONS
CODEC ZOMBIE
DAVID ARSHAWSKY
JOE WHITEFORD
TESTSUNORI TAWARAYA
RETROBAND
VILESORE
WONDERGOBLIN
DIMENSIONS: APPROX 6CM / 2.5″ TALL
MATERIAL: SOFT VINYL
COLOR: MARBLE / GID / GLITTER / UNPAINTED
PACKAGING: PRINTED BOX
ON SALE SATURDAY 12TH JUNE
UK: 16:00PM
HK: 23:00PM
JPN: 00:00AM (13TH JUNE)
NYC: 11:00AM
LA: 8:00AM
WHERE: http://store.unboxindustries.info
You can get your daily Designer Toy fix from our TTC Mobile App. It's free too! FREE! Download on the iPhone or Android smartphones. Search for "The Toy Chronicle" and all your Designer Toy wishes will come true! Pretty much.
Did we fail to mention IT's FREE.