Ain't no April Fools over at Unbox Industries headquarters as they showed a glimpse of the upcoming SUPERSIZED "Who Goes There"! Most of your favourite designs from the series getting that XXL treatment. We are up to wave 4 of WHO GOES THERE? and the cult following gets bigger and bigger it's going to be exciting to see various designs in a different size. WGT already include BWANA SPOONS, CODEC ZOMBIE, JOE WHITEFORD, TESTSUNORI TAWARAYA, RETROBAND and VILESORE just to name a few and now its time to clear some display space and be prepared for the Who Goes There SUPERSIZED!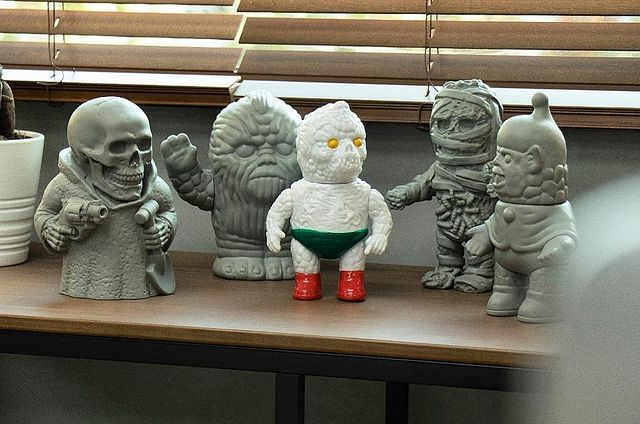 Which ones from the series would you like to get the SUPERSIZE treatment? Comment in the comment section below and we will pass them forward to Unbox Industries.
Stay tuned for further developments. http://store.unboxindustries.info for MORE WHO GOES THERE? and designer toy goodness.
You can get your daily Designer Toy fix from our TTC Mobile App. It's free too! FREE! Download on the iPhone or Android smartphones. Search for "The Toy Chronicle" and all your Designer Toy wishes will come true! Pretty much.
IT's FREE.