Chris Chatterton takes his first step into the world of designer toys and boy what a way to make an entrance! Gus has that British look that's for sure and judging from the photos looks top quality. Gus is a character from a series of published picture books that Chris has authored and illustrated check them out HERE. He is a grumpy dog who doesn't like much of anything, but in the books, we learn he does have a softer side at times. Now from illusion comes the designer toy giving fans of new and old a different dimension to GUS! Now everyone can have a GUS to keep you company plus no need to pick up its doo doo. Hugs are still welcomed. Chris has now unleashed GUS into the big big world and looking for new homes.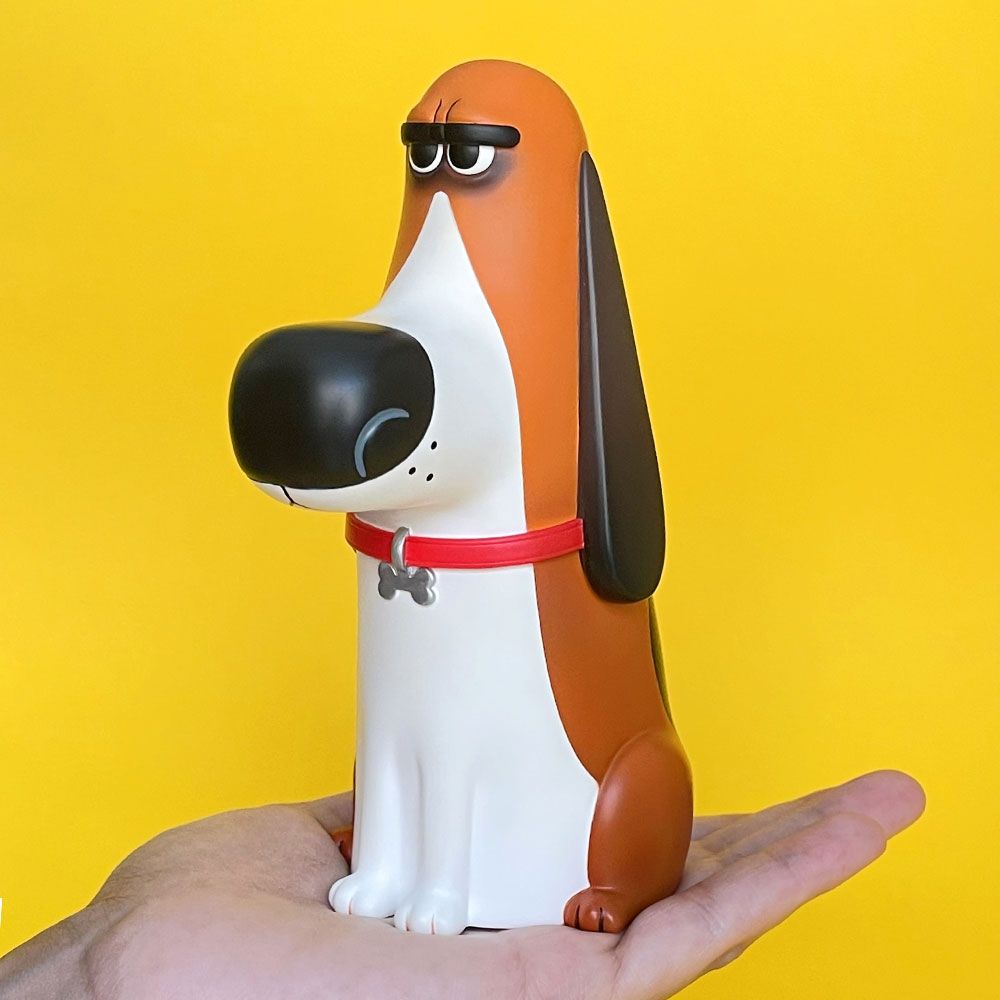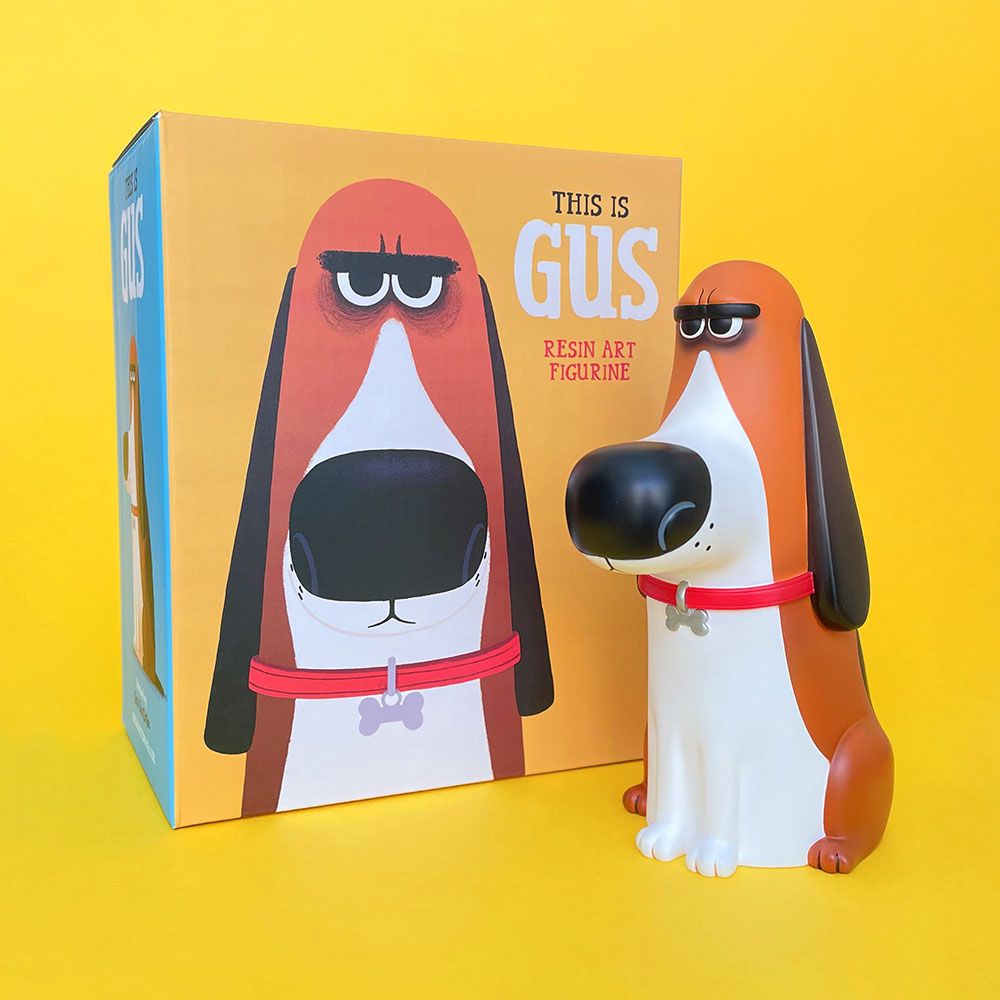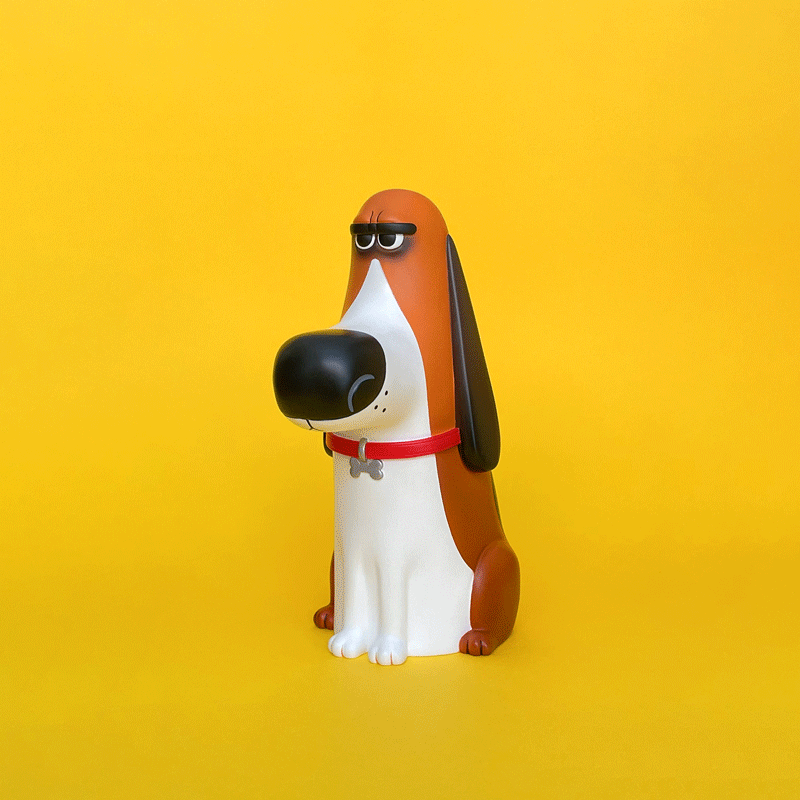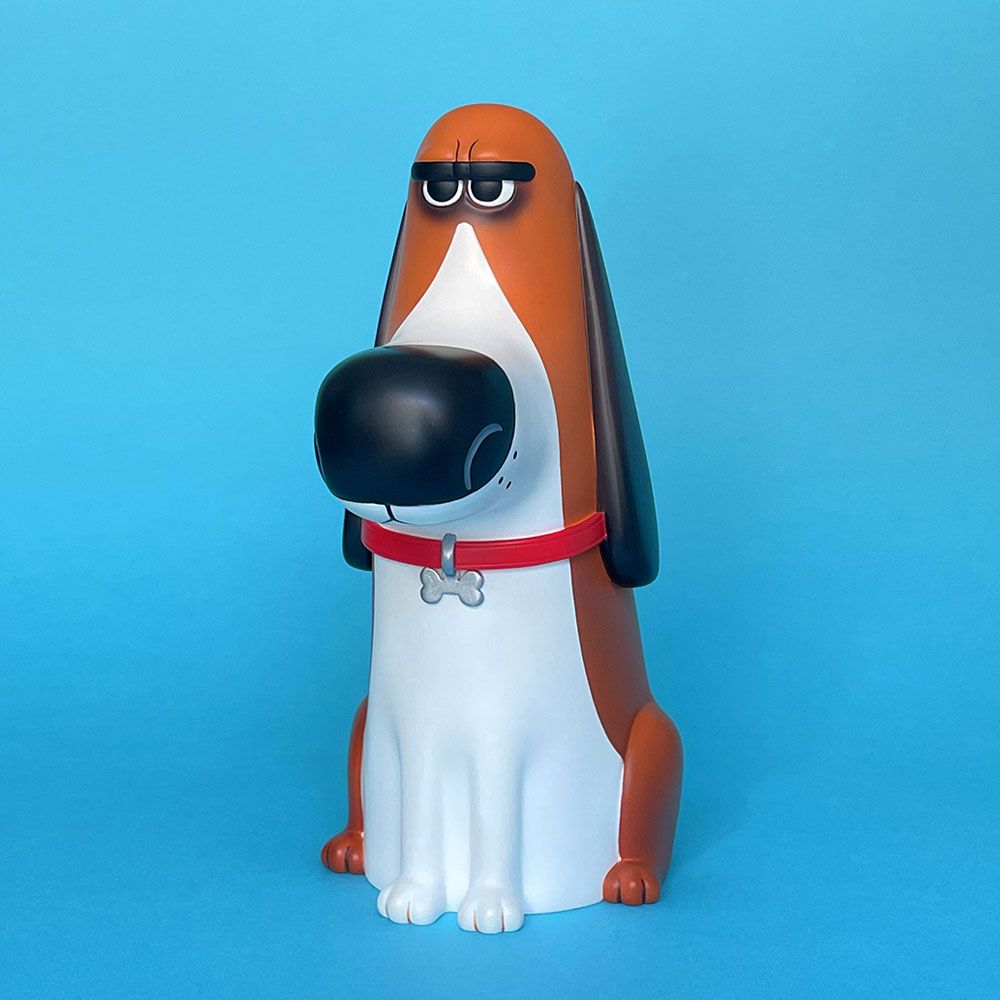 How cool is Gus right? That unibrow and mood we swear are modelled on ourselves, HA. We hope to see more from Chris Chatterton in the near future.
Produced in resin. Limited Edition of 100pcs and GUS 15cm tall and Comes bagged in cutout foam and full-colour box.
WHEN: NOW
WHERE: https://www.chrischatterton.com
PRICE: £55 Each
About
Chris Chatterton began his career in graphic design and animation working on a variety of commercial and corporate projects as well as TV shows including Dr Who, Spooks and CBBC's The Dumping Ground.  His passion for illustration led him to pursue a career as a freelance artist and has illustrated over fifty children's books published in the UK and Worldwide including the best selling Ten Minutes to Bed series (Ladybird) and The Worrysaurus (Orchard – Written by Rachel Bright) Now writing the stories as well, his debut author/illustrator picture book 'This is Gus' (Macmillan) is about a rather grumpy but loveable dog. Chris considers his Gus picture book story to be semi-autobiographical as he claims his Gus character is based on his own grumpy moods! Originally from County Durham, Chris now lives and works in Spain.
You can find Chris via
Instagram:  https://www.instagram.com/chatterton1
Twitter: https://twitter.com/ChrisChatterton
Website: https://www.chrischatterton.com
You can get your daily Designer Toy fix from our TTC Mobile App. It's free too! FREE! Download on the iPhone or Android smartphones. Search for "The Toy Chronicle" and all your Designer Toy wishes will come true! Pretty much.
Did we fail to mention IT's FREE.