Don't worry as The Worst Is Being You! The great Nerviswr3k presents a new creation!
When Nerviswr3k sculpted these pieces, both started out as standalone pieces, the kid hugging the pilldrone and the alien. As they started coming to life he felt it needed to tell a story, but what story? Based on the feeling to like something is slowly creeping in and sneaking up and the love he feels for ithe outdoors and campfires. Little by little it all started to come together.
Accented with faux grass and real plants and actual pine tree trunks. ieven used actual real moss that he collected from the Redwoods.
A epic piece with an epic feel and backstory, a living metaphor for anxiety and the struggles to overcome it.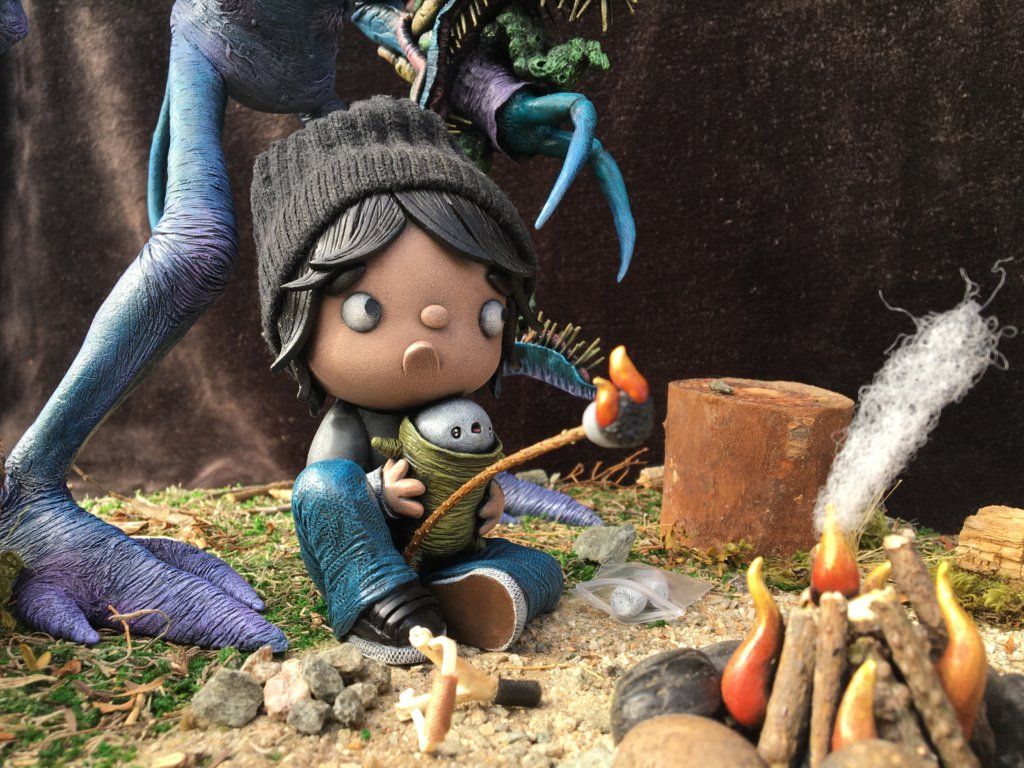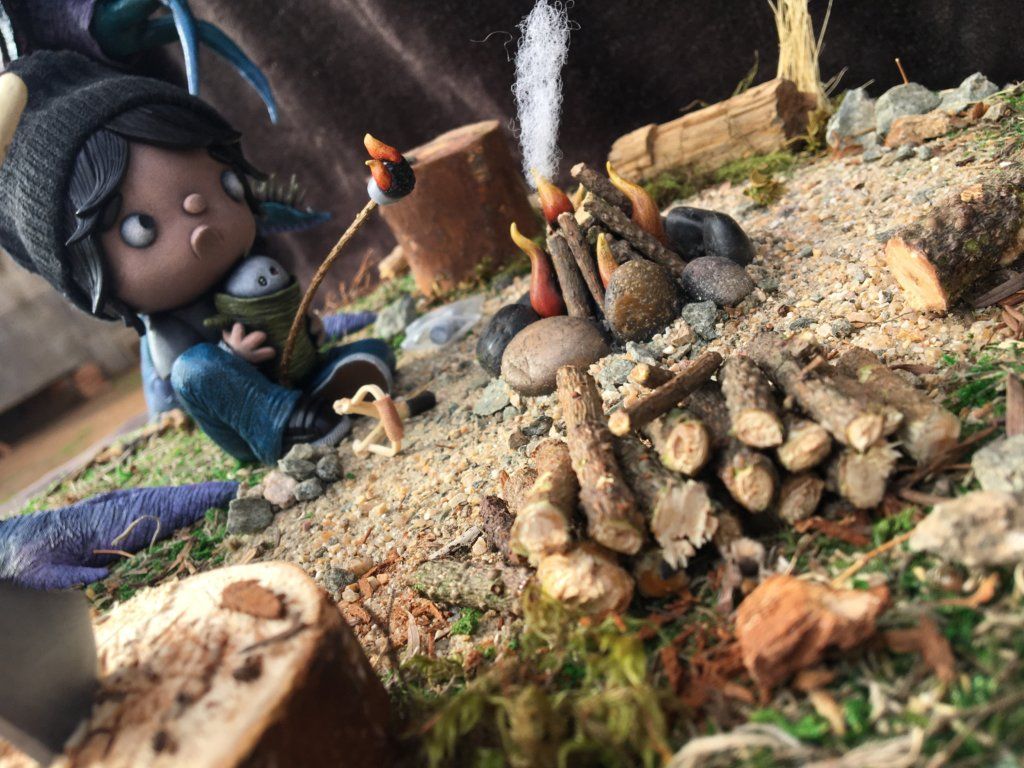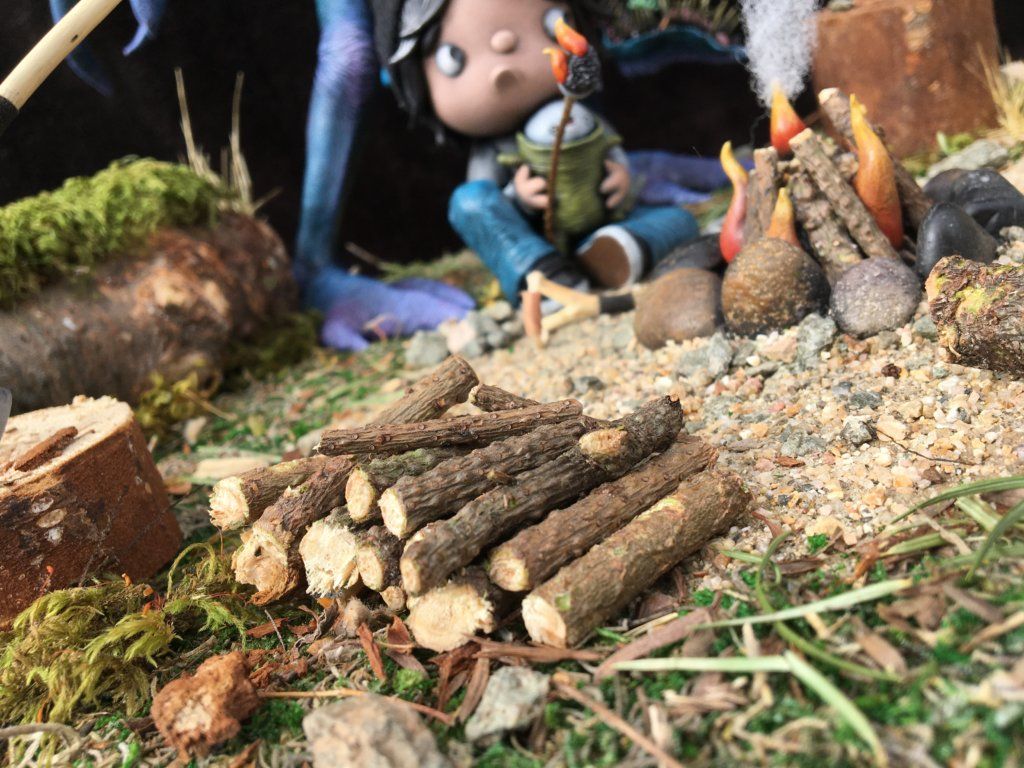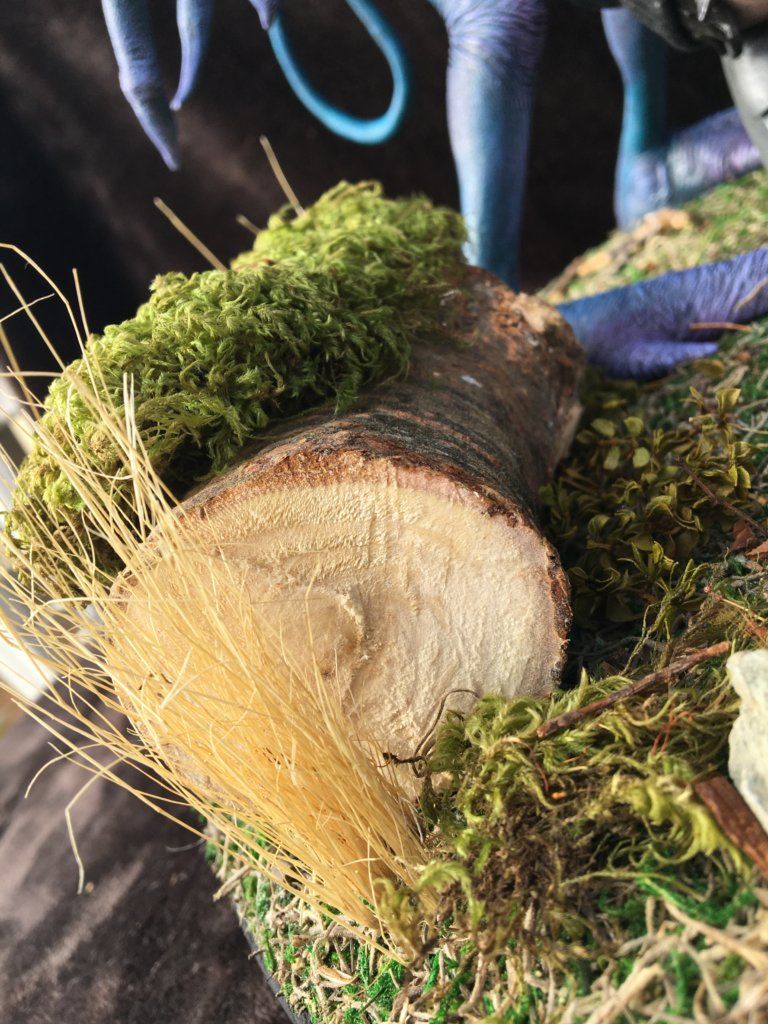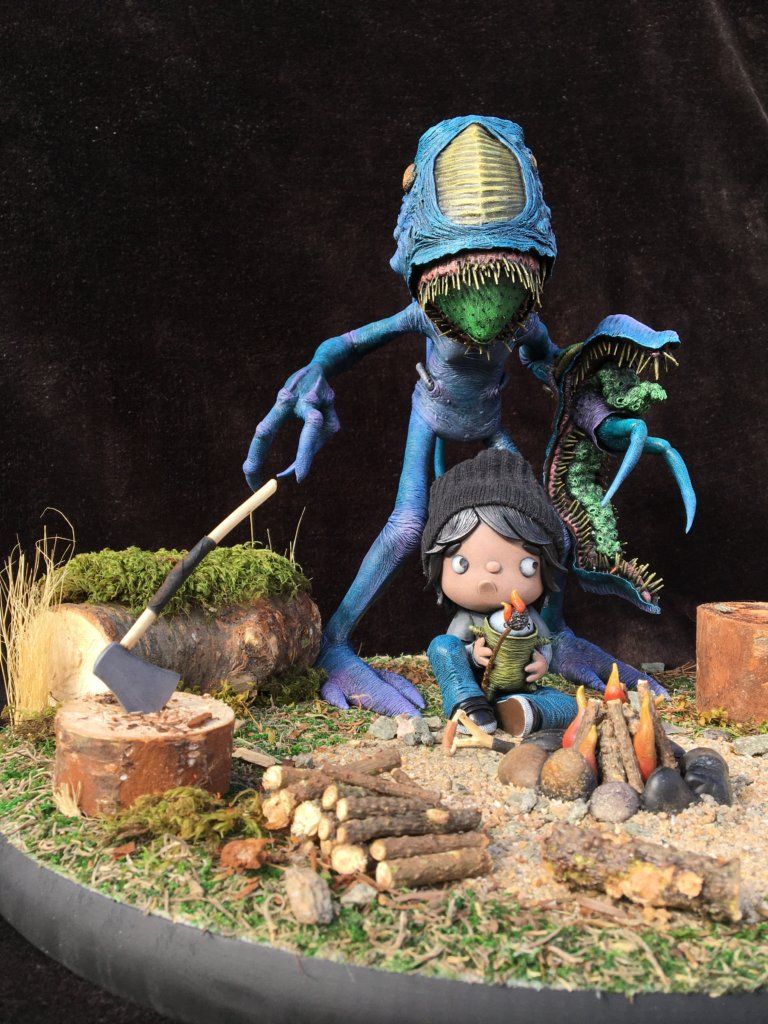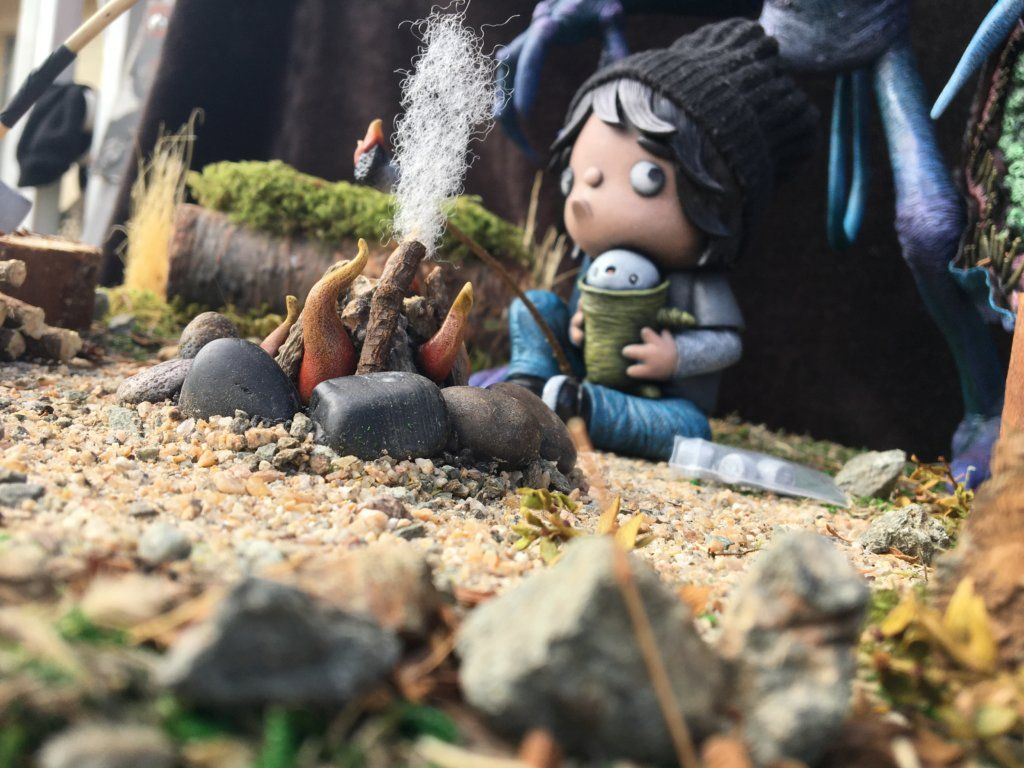 The base measures 17×17 inches. The alien is 12×9 inches while the kid is 5 inches by 4 inches. Added sculpted elements include a hand sculpted axe with real wooden handle, a wooden fully functional slingshot, burnt marshmallow on real wooden stick along with a baggy of marshmallows, and a wood fire with sculpted fire elements. Lastly, cant forget his cuppa joe.
This diorama is available for purchase thru INSTAGRAM or email at [email protected].