Today is the day we have been dreading…. One chapter closes….. Like they say "all good things come to an end" this one we didn't see it coming to be fair and is one that put Sang hyuk Park of BAKKUN on the map for us. The designer behind one of our favourites art collectables  "Fortune Deer" comes to an end. If you guys have been following The Toy Chronicle it's one design that we fell in love with and constantly praised the timeless silhouette, along with the beautiful colours we wanted the whole world to see. We are pretty sure you are sick of all the compliments we gave Fortune Deer right? HA. Anyway less rambling as BAKKUN has announced the last ever order for Fortune deer which to us is a shame as the world needs to be filled with Fortune Deer's.
I am no longer producing this work after this order. If you're interested, please don't miss this opportunity. – Sanghyuk Park of BAKKUN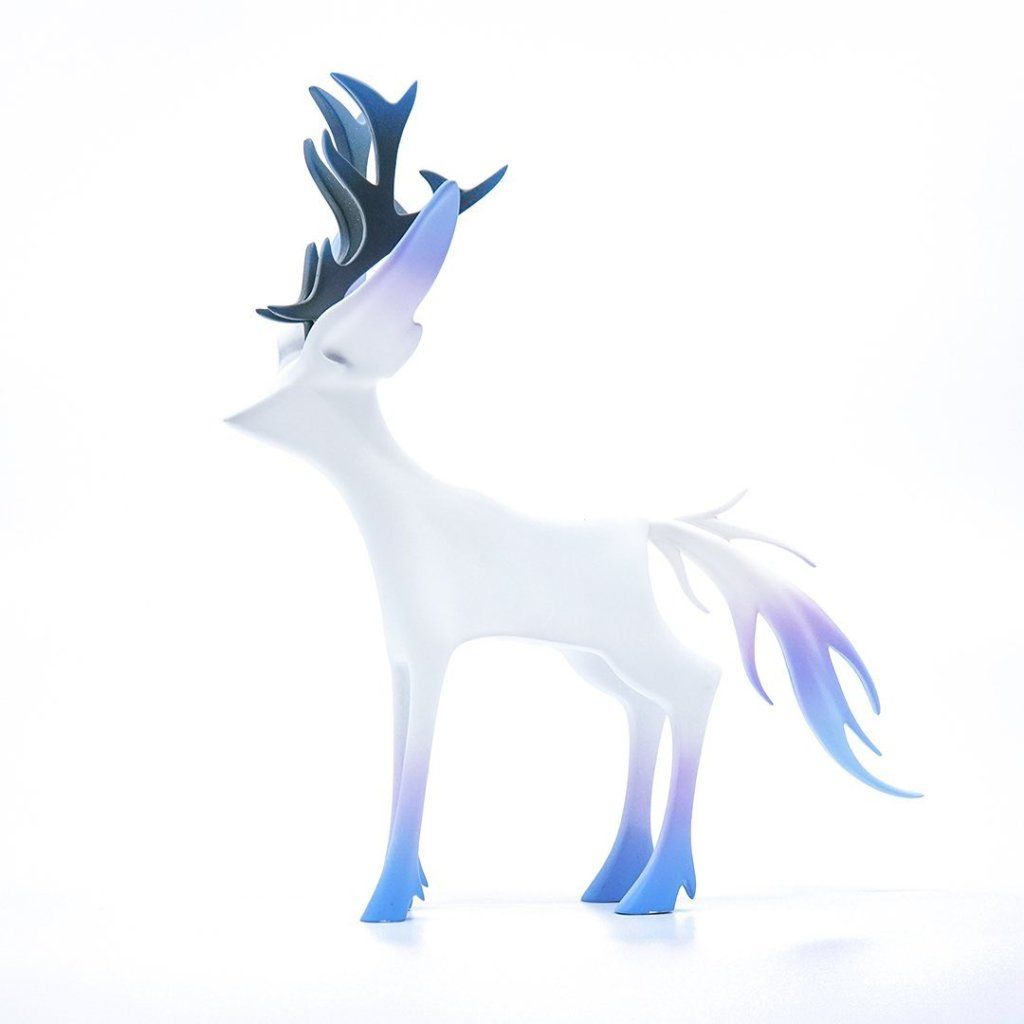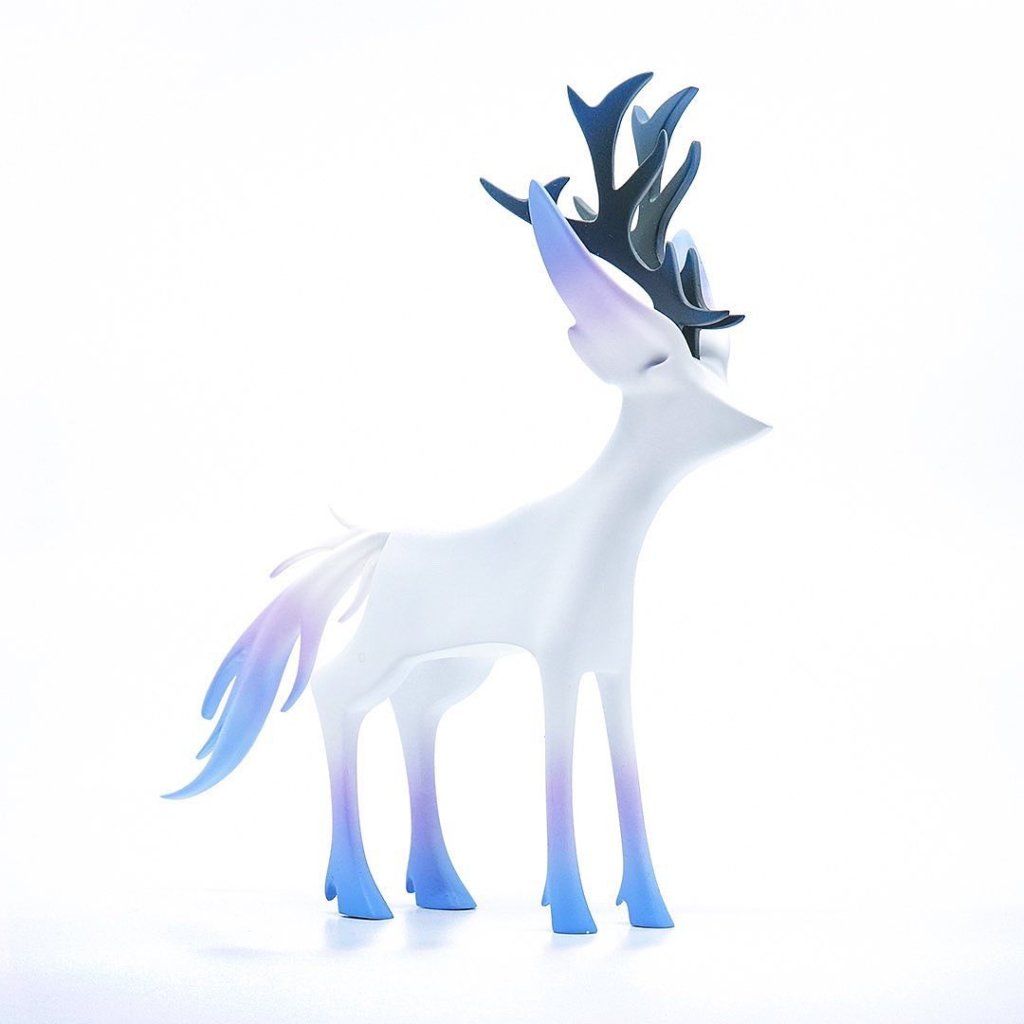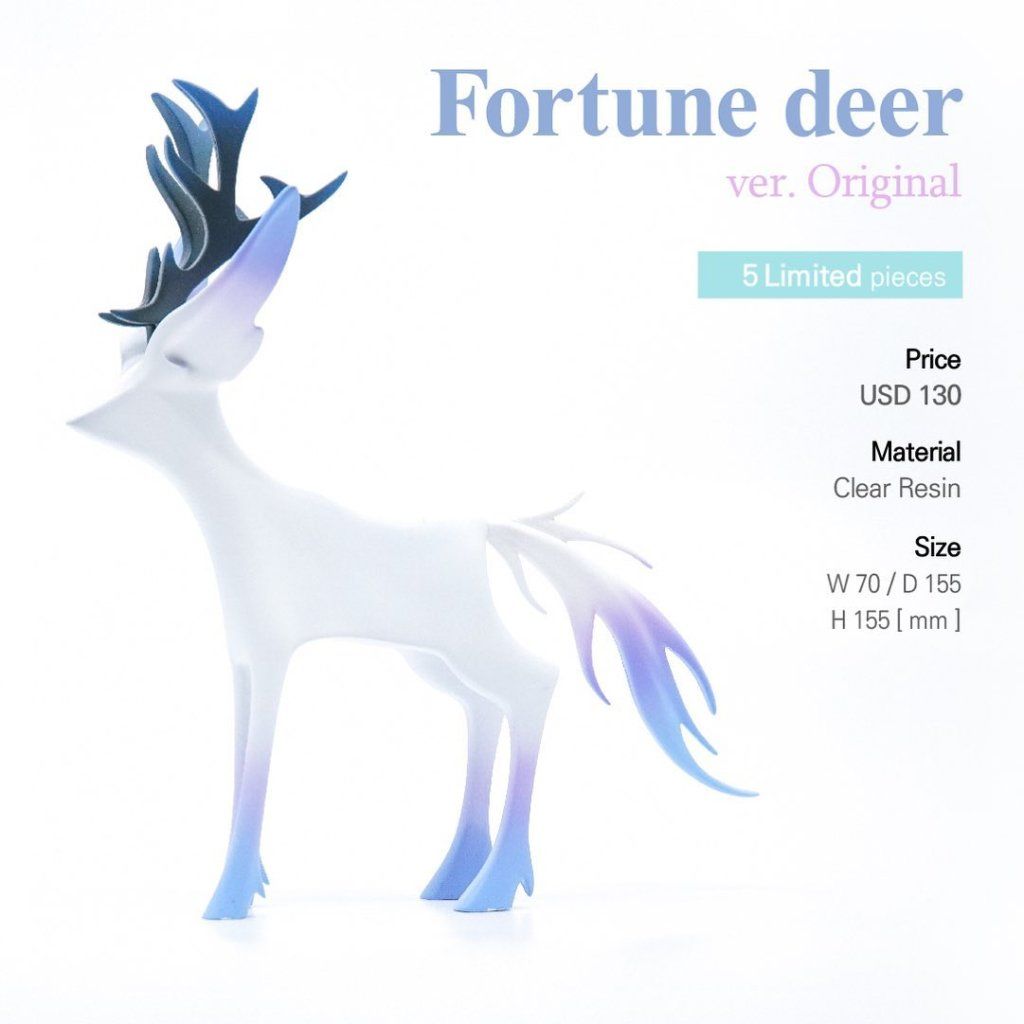 – Material – Clear Resin
– Size – W 70 / D 155 / H 155 [ mm ]
WHEN: NOW, Friday 5th February 2021. Email [email protected] to be added onto the waiting list.
Please note if the excessive amount it will be turned into a lotto release. Estimated price at
*PRICE : 130 usd
only 5 Limited pieces
– Material – Clear Resin
– Size – W 70 / D 155 / H 155 [ mm ]
Payment : Paypal
+ shipping fee
( Asia : 20usd / international : 30usd )
It takes about 1 month to produce the work.
————————————————
*** First come first served
** order 1 pcs / 1 person
For other Bakkun goodness hit up https://www.etsy.com/shop/bakkuns where you will find the lovable milky deer/ baby deer 'nori' / sllo / bread pangpang/ and MORE.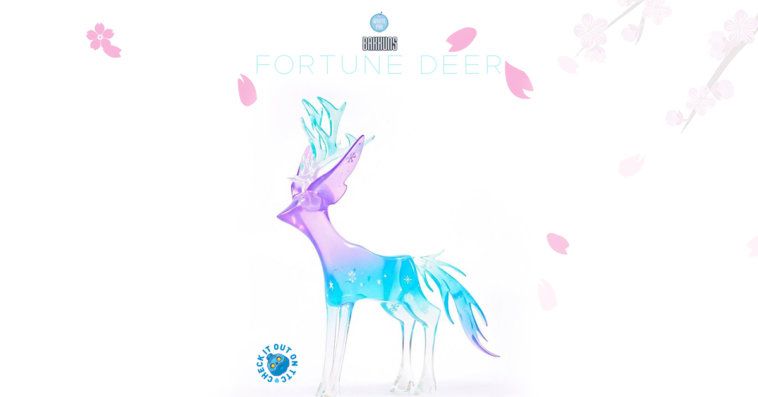 Check out Sanghyuk Park of BAKKUN milky deer and Unicorn.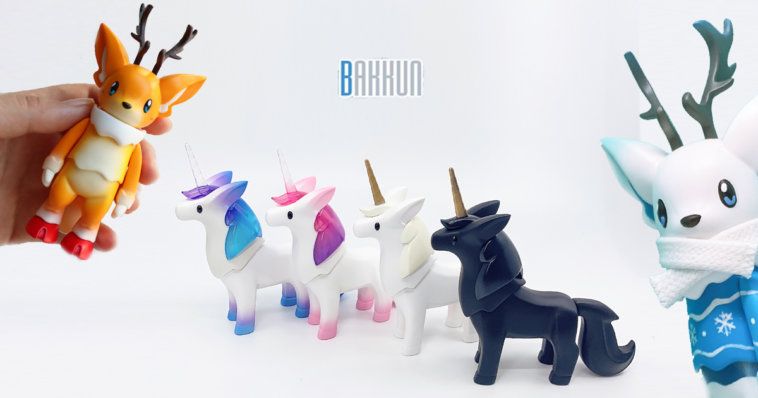 Give Bakkun a follow on Instagram.
If you want to get your Designer Toy news first, you should look to download our new TTC Mobile App. Designer Toy news direct to your smartphone. No dealing with social media algorithms.
Did we fail to mention IT's FREE.