Can you feel the ground shake? it's not a storm brewing it's Stormy Vaults army of artists for the Medieval Show! The Knights of the round table have spoken, Thou shalt tune into Stormy Vault's Medieval Show is happening this weekend.
This show is in collaboration with Lady Hanna, Motley Miscreations, Zard Apuya , Sophie Long, LaBreens, Markdwin, EnoxArt, Lucky Rabbit, Cat Atomic, Klav9, Christopher Luke, Eltoro215, Nite Owl, Playful Gorilla, Erasculpture LLC, Grimly Toys, RLux Customs, Thomas Han, Melanzasca, In Prime we Trust, Jhon Leon, Drewbabyyy, Lunartikjones, Rombits, Majic Monsters, Zeroproductivity, Muriiino, Poplopicasso, and Riclotoys.  
Our friends at Stormy Vaul have collaborated with different artists to showcase medieval-themed exclusive figures for the show. It will be another fun night of online selling, auctions, and giveaway.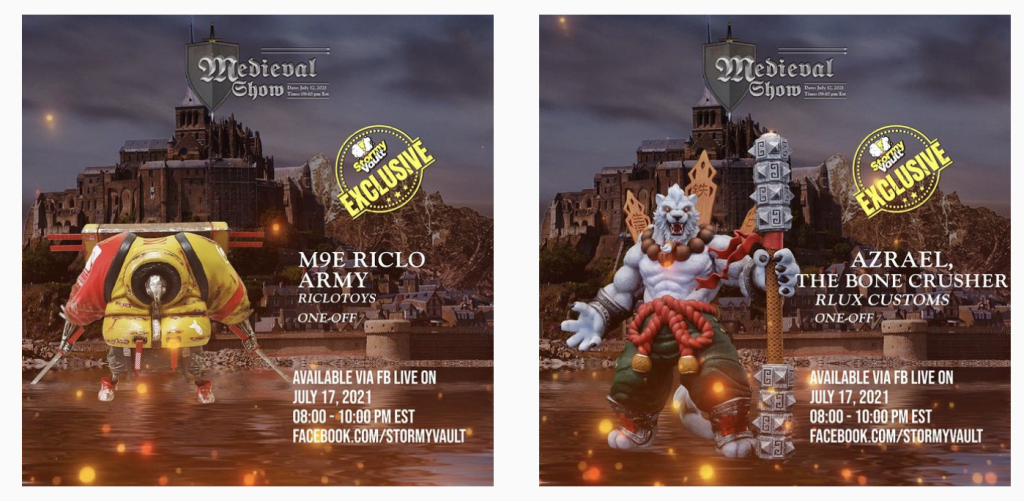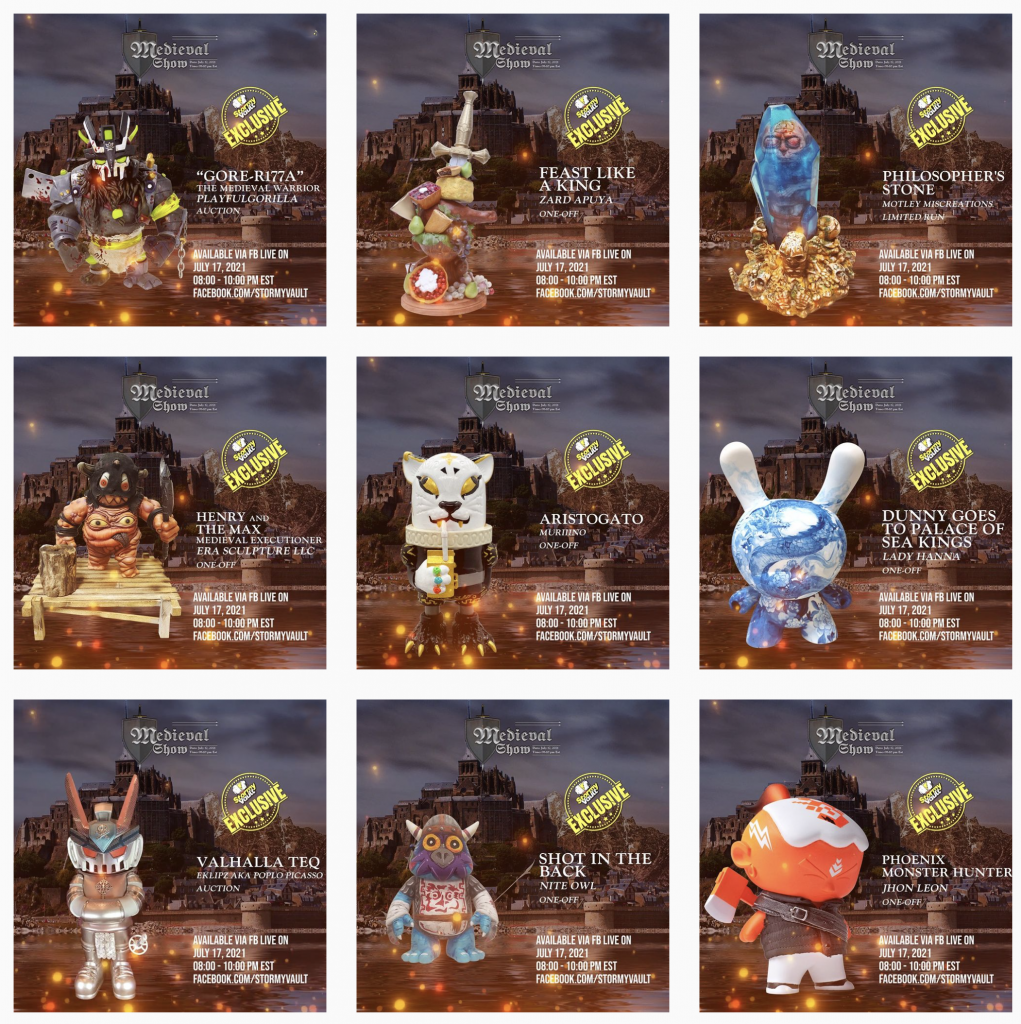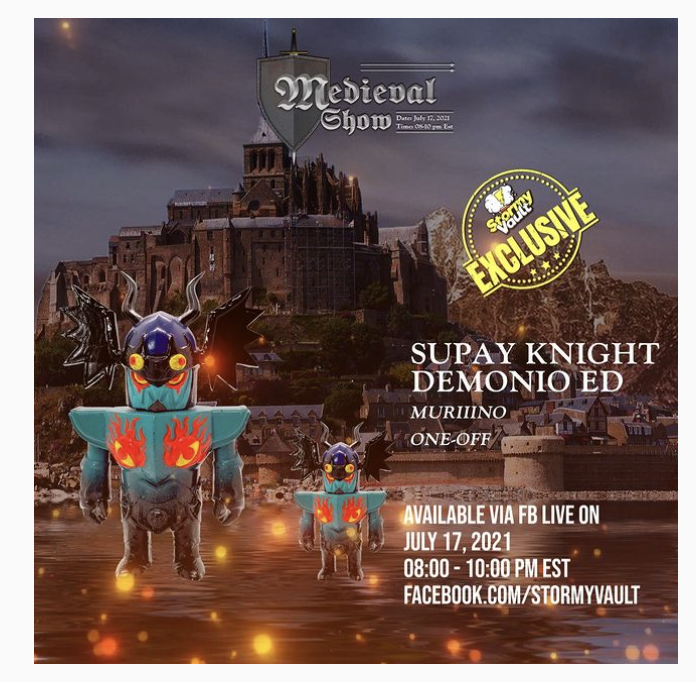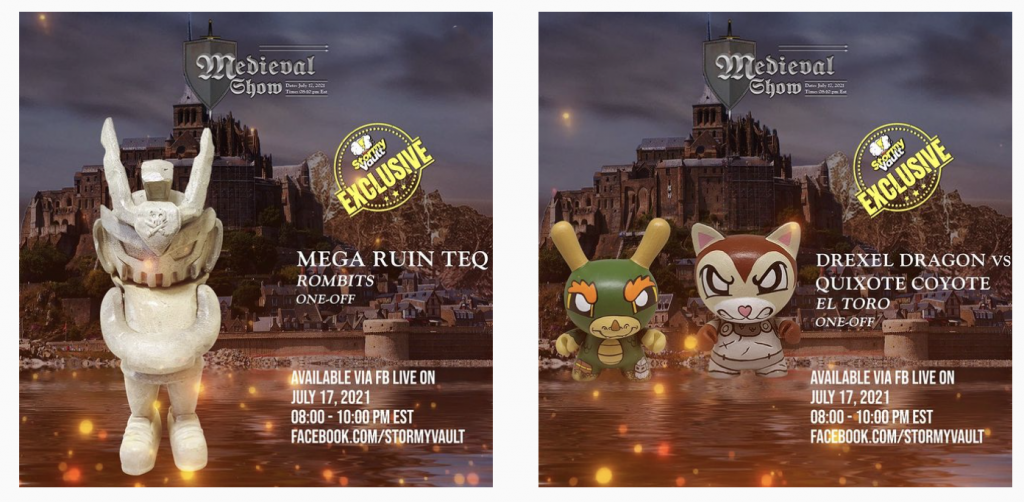 Below are a few examples of what going to go down at the Medieval Show.
1. "Dunny Goes to Palace of Sea Kings" by Lady Hanna (@_lady_hanna )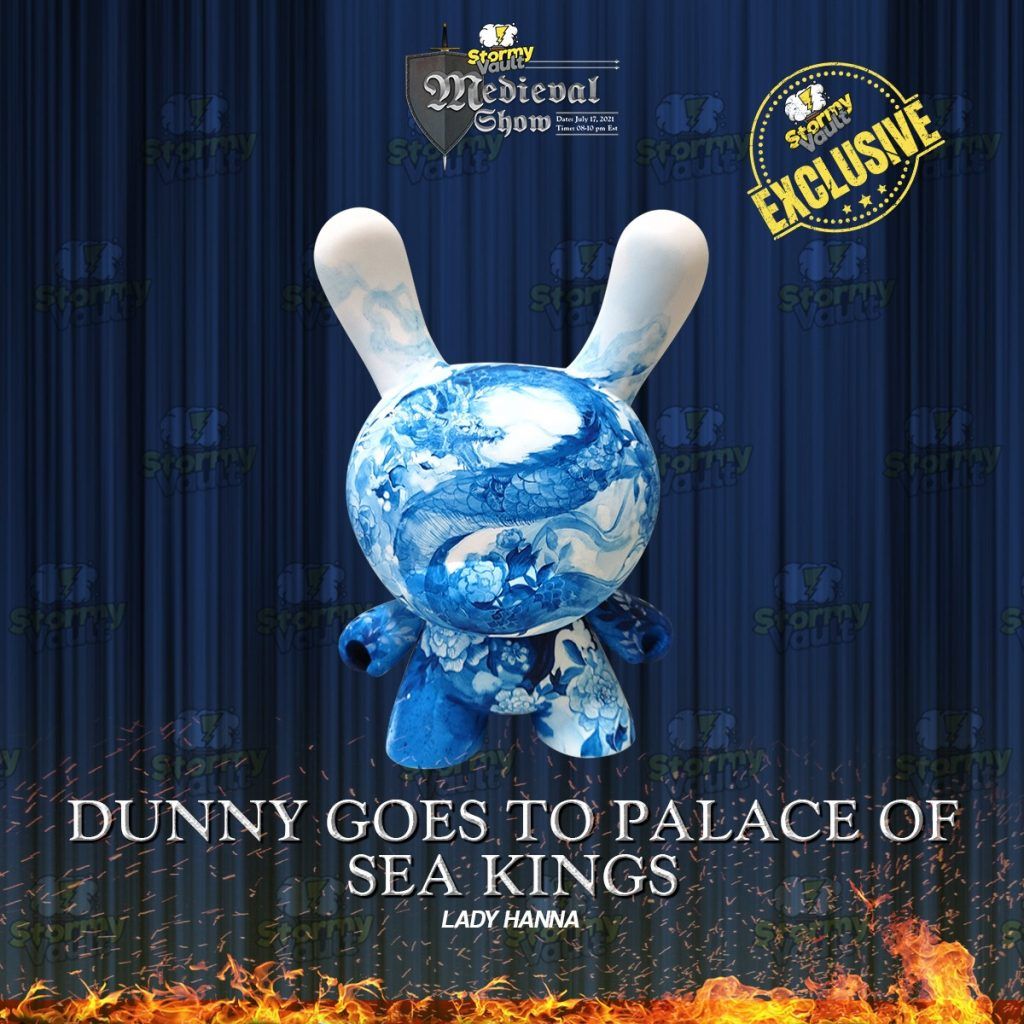 2. "Haze Heroin" by Labreens ( @labreens )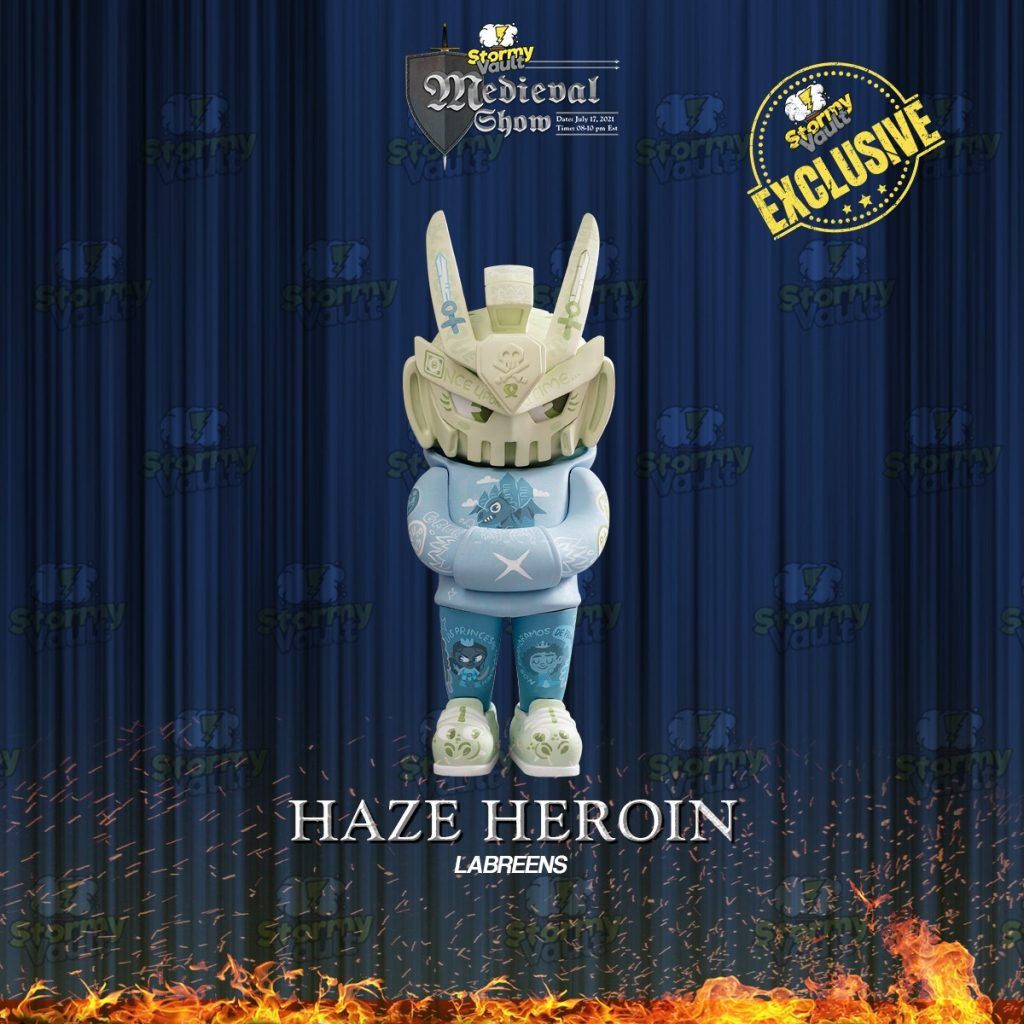 3. "Marginalia" by Il Duca ( @il_duca_silvano )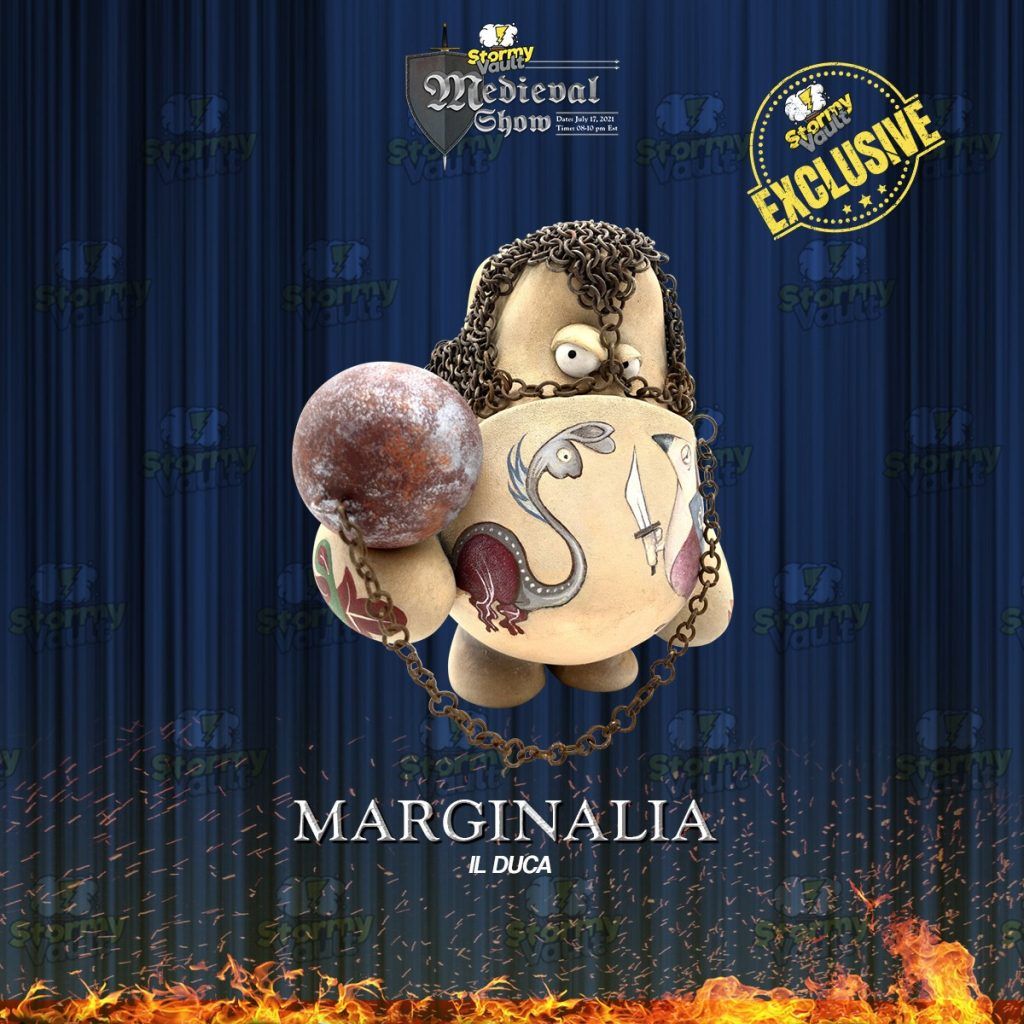 4. "Sir No Pantselot" by Majic Monsters ( @majicmonsters )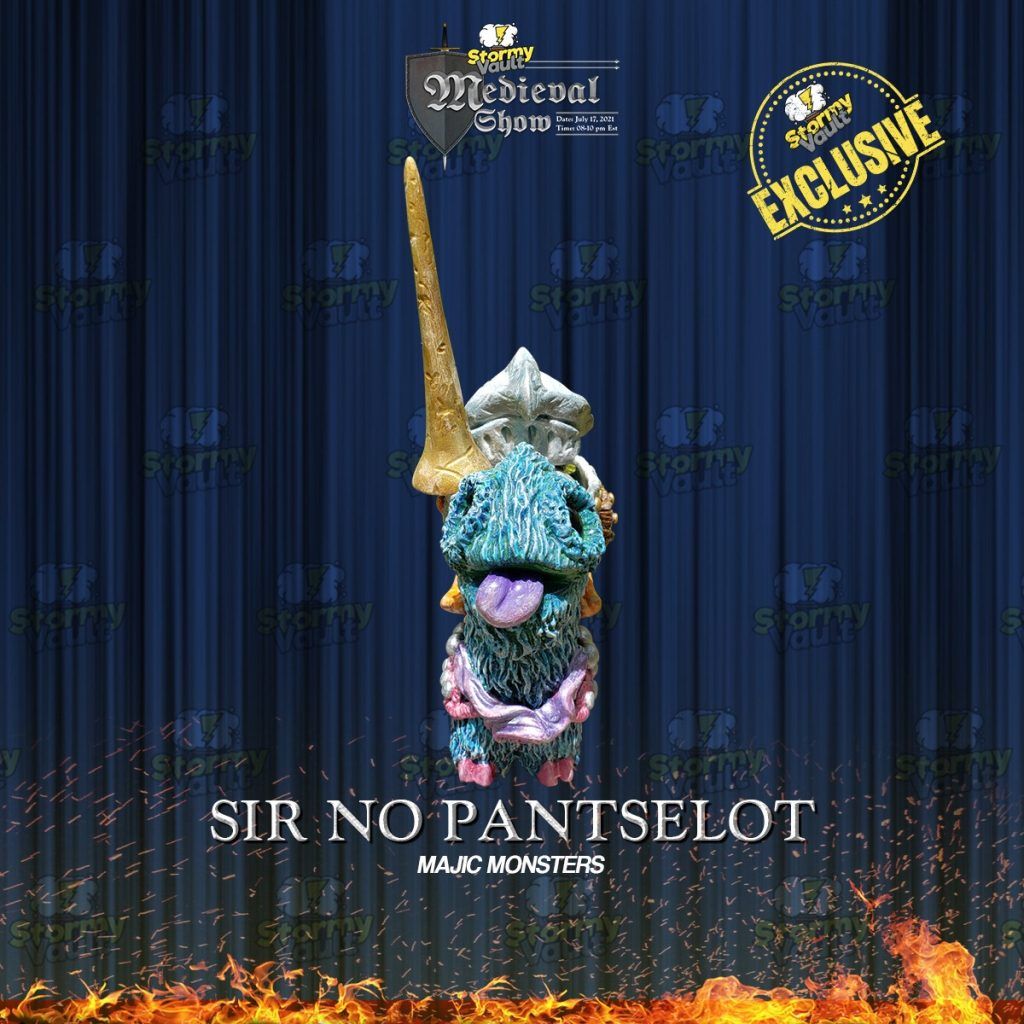 5. "Shot in the Back" by Nite Owl ( @naito_oru )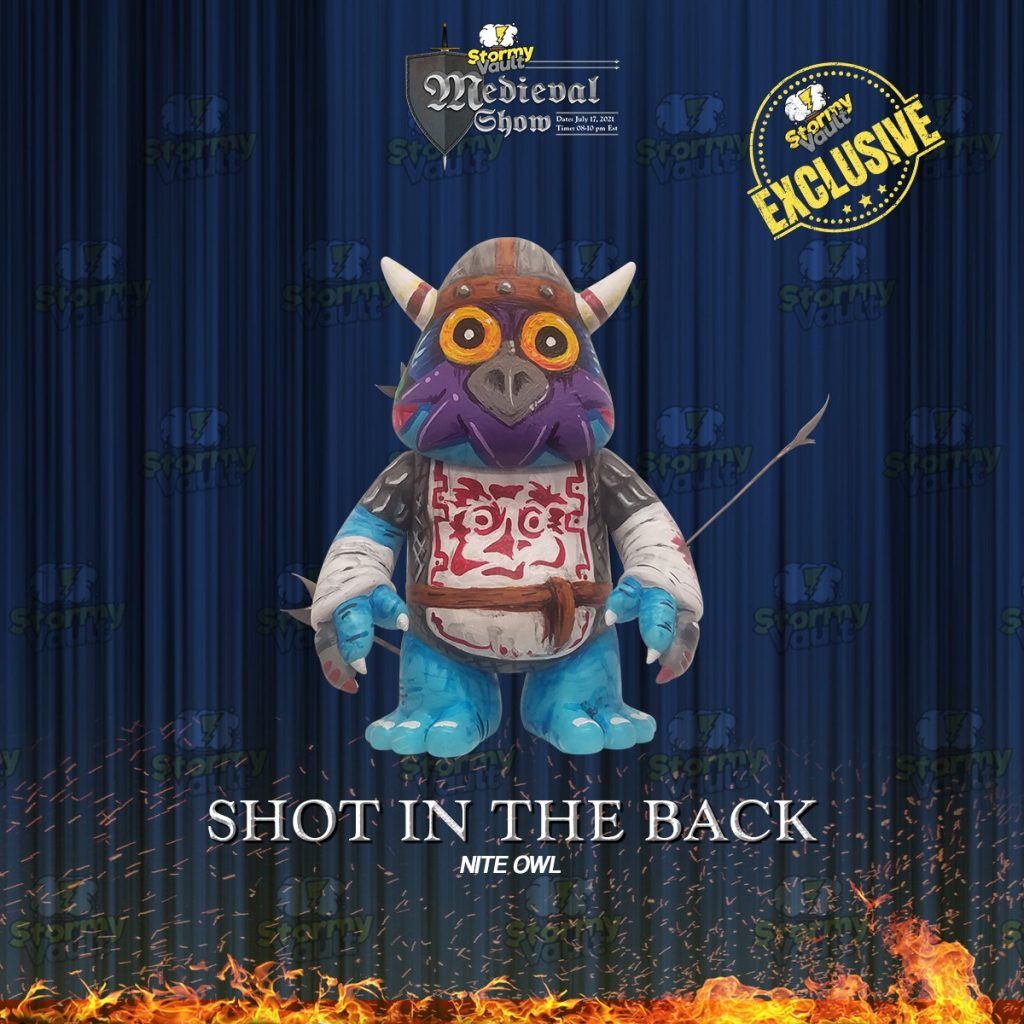 6. "Ace goes Medieval" by Grimly Toys ( @grimlytoys )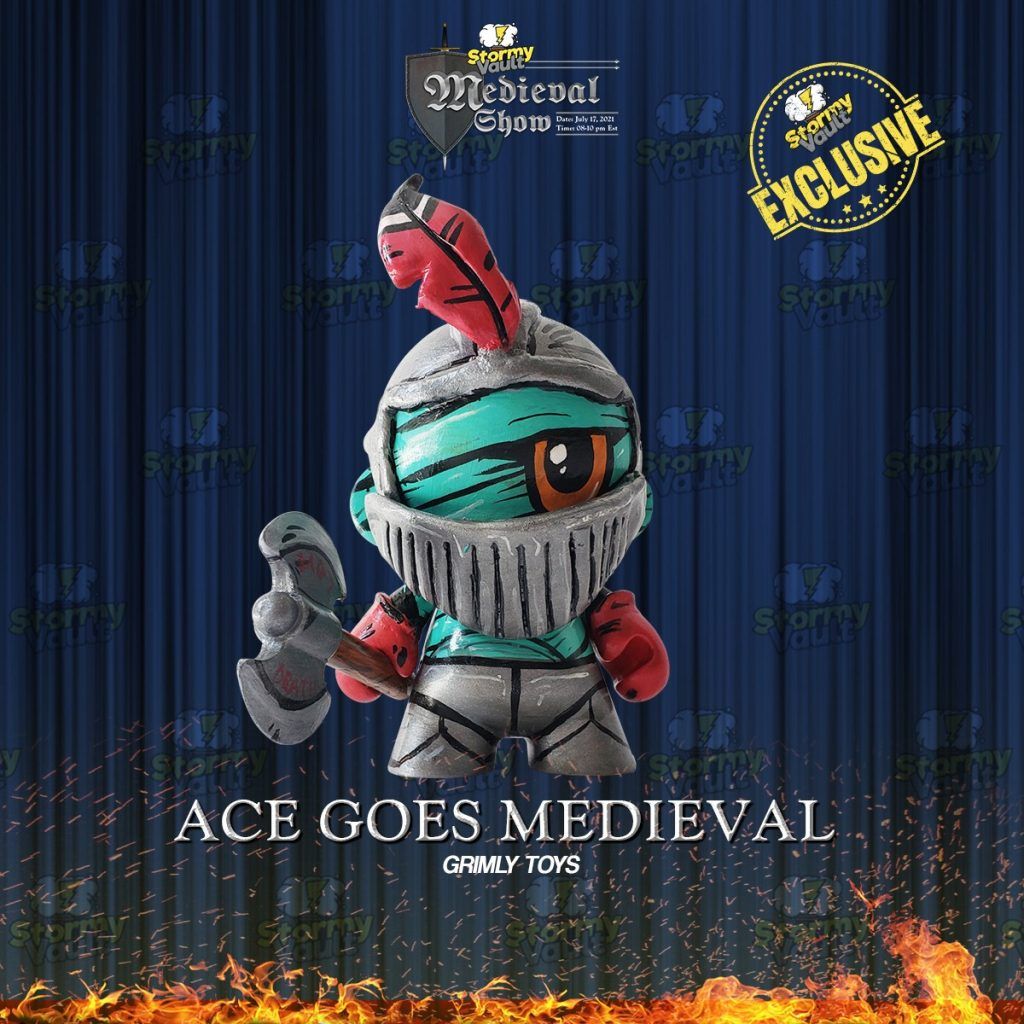 7. "PJ the Pretty OK" by Zeroproductivity ( @zeroproductivity)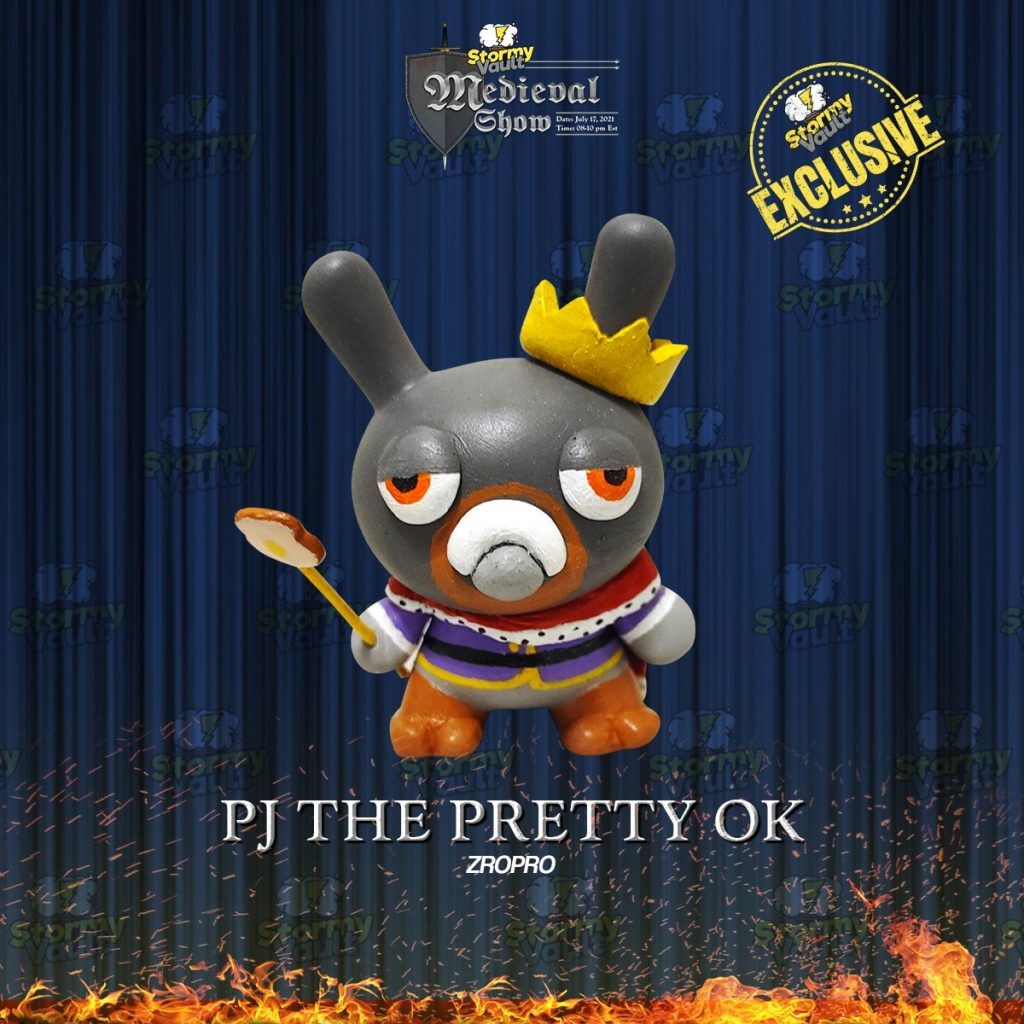 8. " Big Licker" by Lunartikjones ( @lunartikjones) A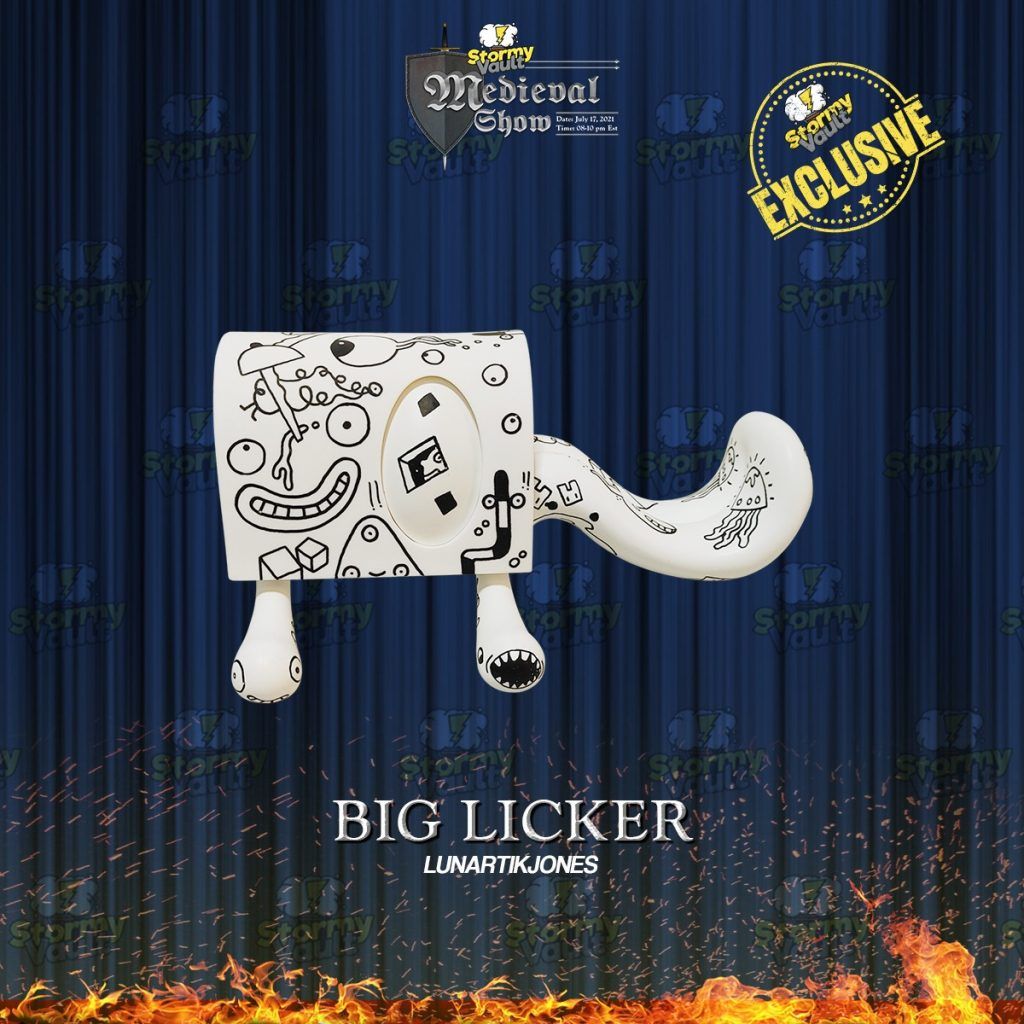 WHEN: on July 17th, 8PM to 10PM EST
WHERE: Happening via Facebook Live
You can get your daily Designer Toy fix from our TTC Mobile App. It's free too! FREE! Download on the iPhone or Android smartphones. Search for "The Toy Chronicle" and all your Designer Toy wishes will come true! Pretty much.
Did we fail to mention IT's FREE.