Could you imagine Disney buying or signing Quentin Tarantino? What would happen if Would Disney make reboots of Quentin's epic movies? Hold on the guys at Fools Paradise seem to have time traveled and given you an image of what could happen, HA. Meet "Snow Fiction" Their epic mashup of Snow White and Pulp Fiction!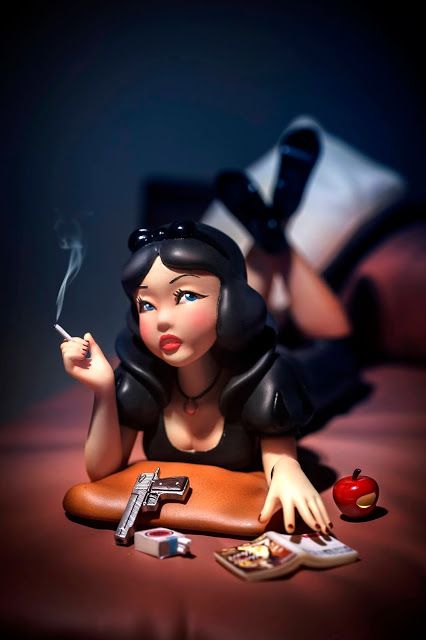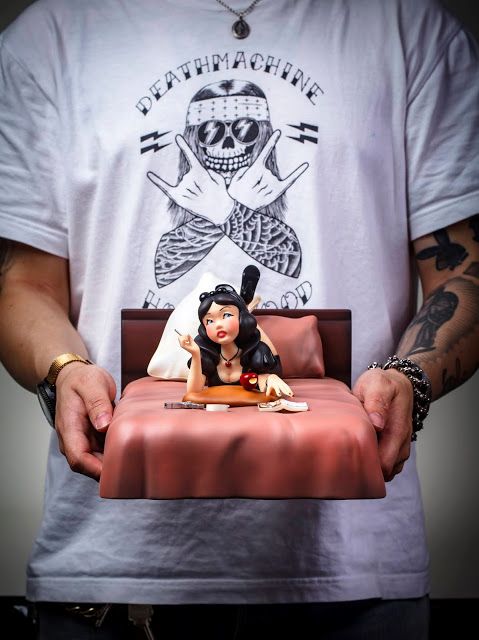 • Limited to 499 sets worldwide maximum (made to order)
   • Approx 27.5(D) X 43(W) X 20(H) cm (including bed)
   • Material : Vinyl, PVC
WHEN: NOW
WHERE: https://doublefools.blogspot.com/
   • Prototype shown, final product may be slightly different
   • Product details could be subjected to change without further notice
   • Shipping period will be one month, and it is base on priority basis on when the order is placed
   • THIS IS PRE-ORDER ITEM, Approx Ship on 3rd Quarter of 2022
     (Production time depends on factory, they do NOT guarantee the shipping date, please noted you already know it may probability to delay before you submit the order) 
   • 台灣的朋友請留下中文地址, 姓名及聯絡電話
   • 香港地區的朋友請留聯絡電話
   • 台灣及香港地區免運費, *快遞公司有機會收取上門費用或偏遠付加費
You can get your daily Designer Toy fix from our TTC Mobile App. It's free too! FREE! Download on the iPhone or Android smartphones. Search for "The Toy Chronicle" and all your Designer Toy wishes will come true! Pretty much.
Did we fail to mention IT's FREE.