Designed by Kentaro Komori and painted by Dave Linares the Robotboy is upon us.
He stands 5.5 inches tall with 6 points of articulation. Featuring removable kaiju head and cllear soft vinyl with mechanical parts.
Half painted in the classic robotman colorway and the other half with exposed mechanical parts inspired by vintage anatomical drawings.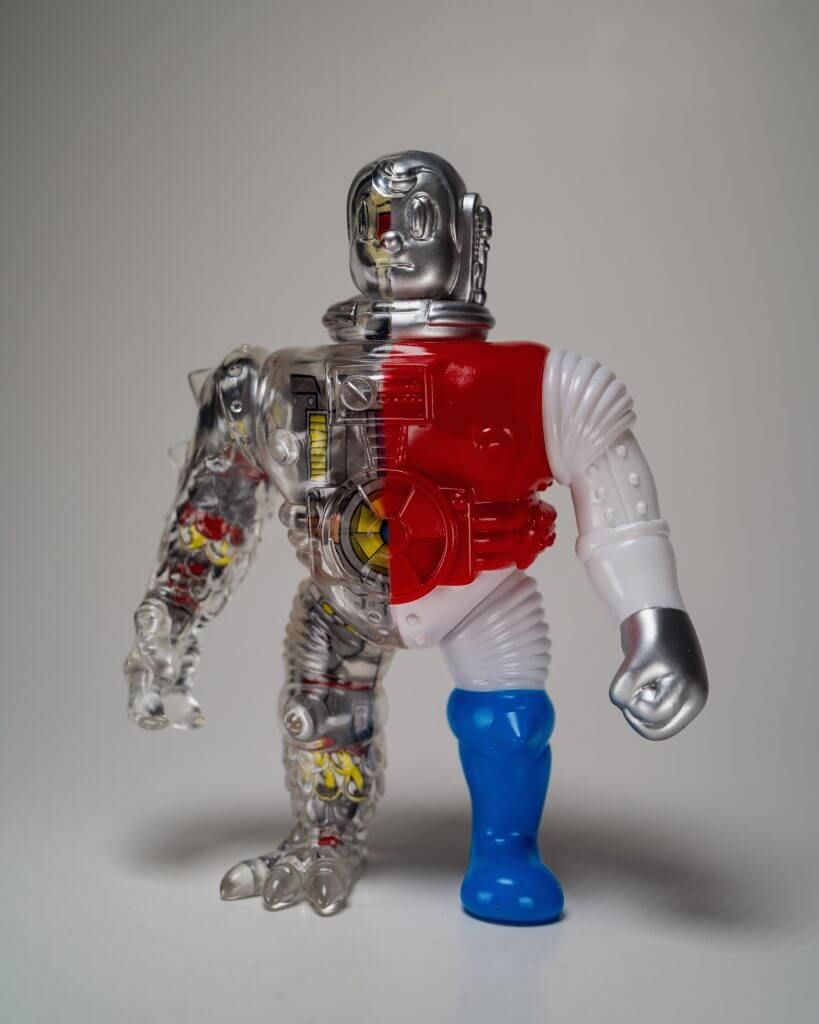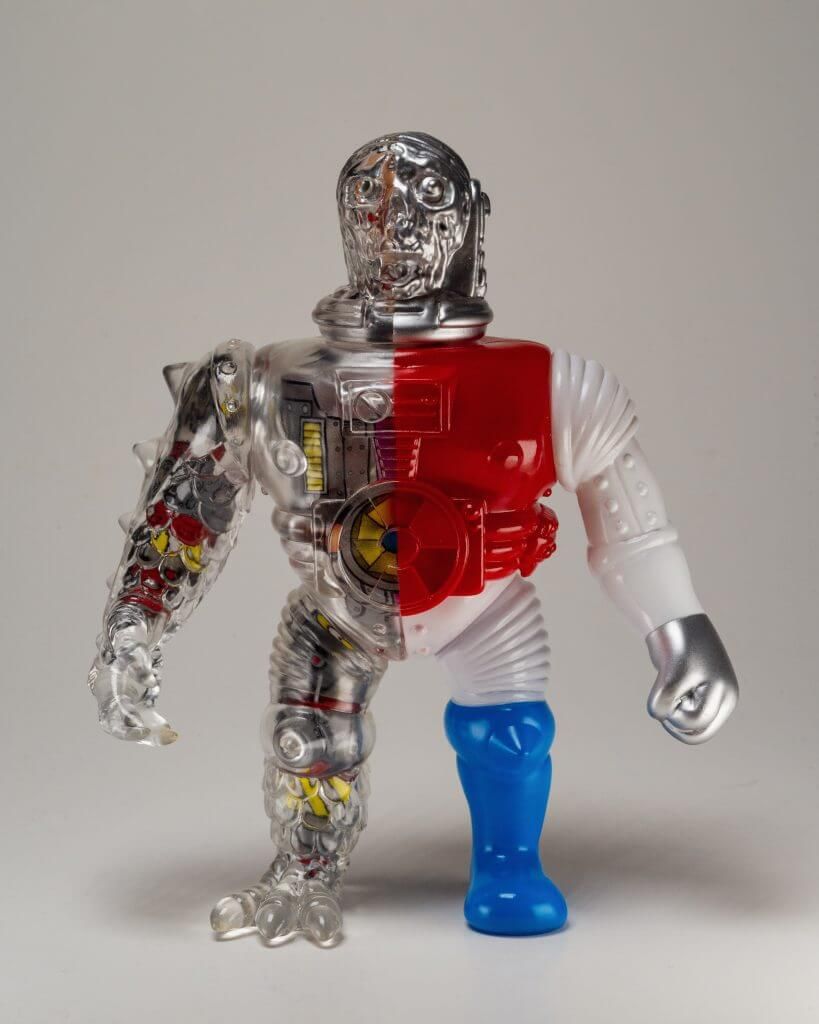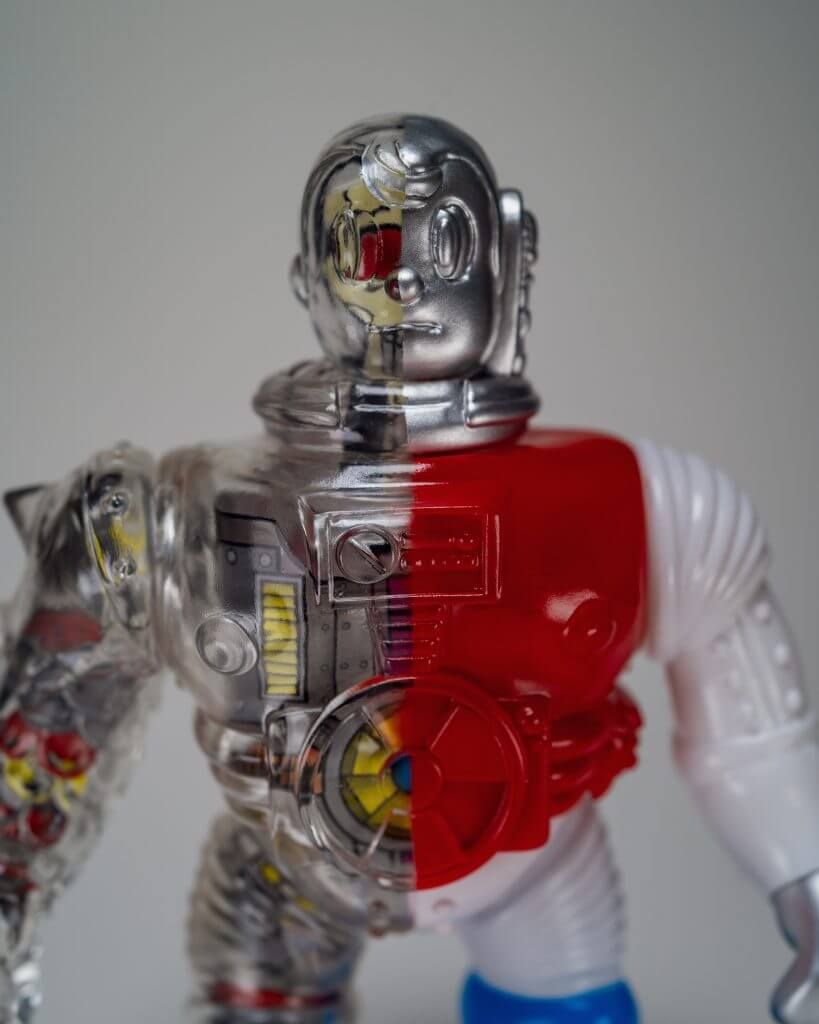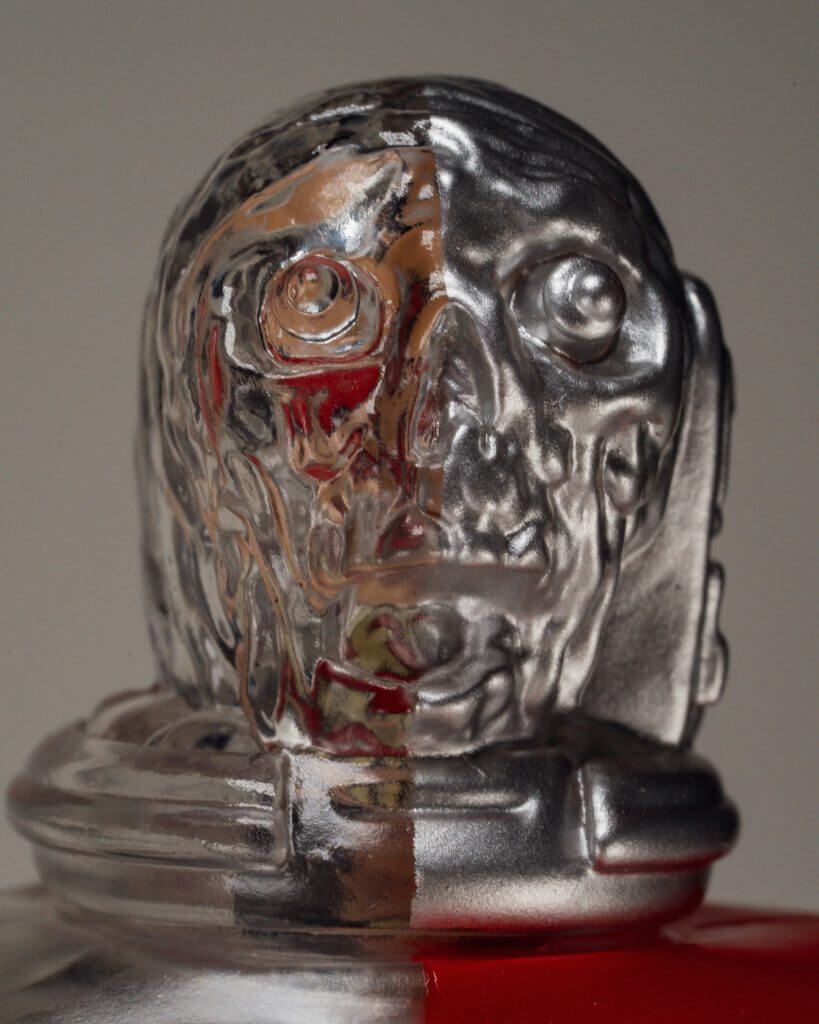 Priced at $120 usd + shipping. Sales via lottery, to enter fill the form online HERE.
Dave Linares aka @akashikrecordstoys.
Find Kenth Toy Works via http://kenthtoyworks.jimdo.com/ Instagram and Twitter.