We should've predicted a series coming since the NBA x Coolrainlabo x POP MART. BUT NO WAY did we expect this cool series! Sorry not so sorry about sounding like a fanboy but Coolrain is one of our top favourite artists. It's not the first time POP MART partnering up for a collaboration with South Korean veteran Coolrain Lee and Coolrainlabo partner 205 / 이공오 but this time its a full blind box series with features the Coolrain famous sitting down bench pose "Everyone Needs Break Time" with Coolrainlabo characters we have seen thought the years rolled into one series. The series also introduces you to new characters like Astrocat and Racoonfett!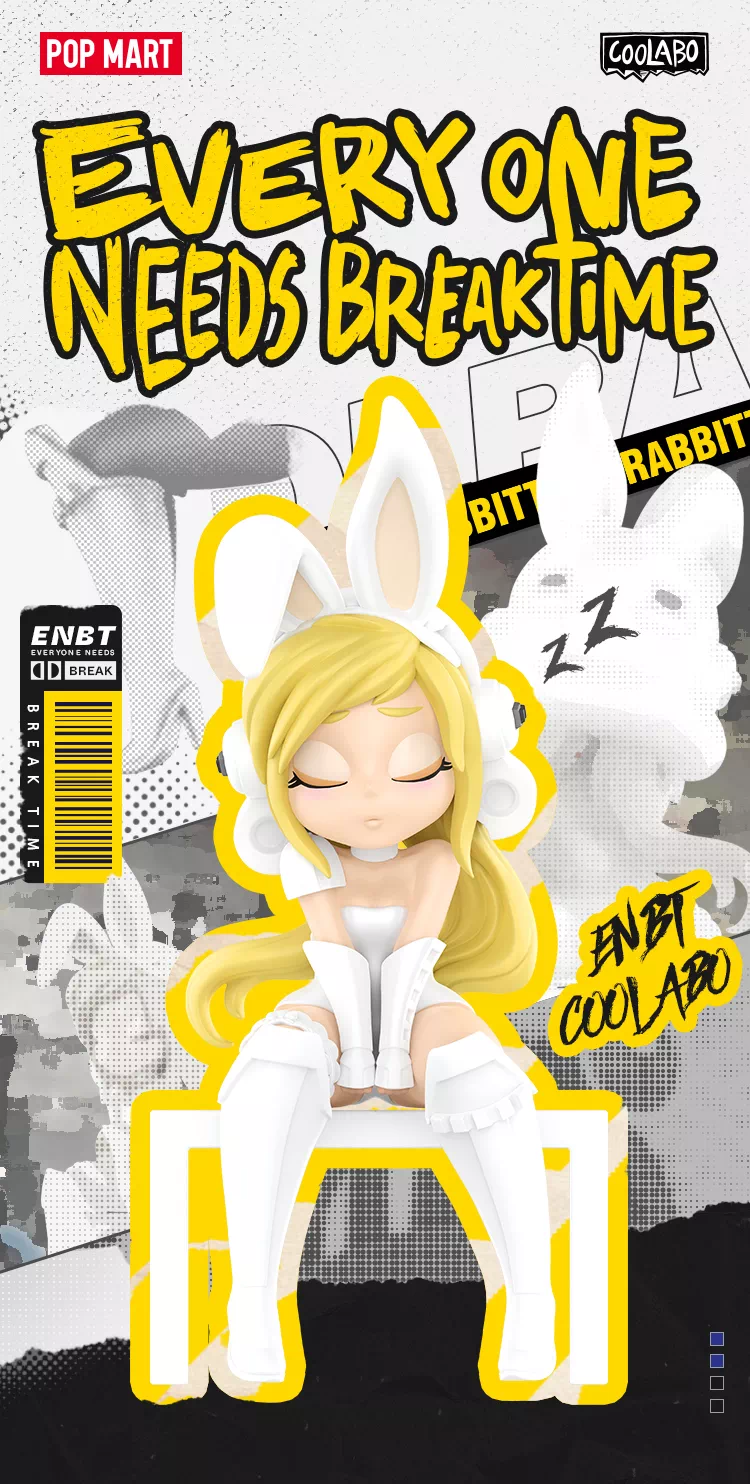 WHEN: 25th JUNE 2021
WHERE:
 https://popmart.tmall.com, and International STORE  https://popmart.aliexpress.com/ please contact and support your official local retailer.
www.mindzai.com and www.mindzai.ca Use code: TTCLOVE for 5% from your order!
https://www.myplasticheart.com/ Use Code: LOVETTC for $10 off over $100 spent.
https://strangecattoys.com/  ( Use code TTC2020 for 5% off everything except customs. ) (please note the code changes every month so feel free to keep checking for the latest codes HERE)
Find POP MART on Facebook/ and Instagram.
For more rabbiTT hit up http://coolrainlabo.com/
Find Coolrain Studio via Instagram, Facebook and Twitter.
You can get your daily Designer Toy fix from our TTC Mobile App. It's free too! FREE! Download on the iPhone or Android smartphones. Search for "The Toy Chronicle" and all your Designer Toy wishes will come true! Pretty much.
Did we fail to mention IT's FREE.