New species spotted! POP MART's releasing some cuteness to keep The Little Mermaid Ariel company? Who knows all we know is we want to sing "Under the Sea", HA. This Aquarium series has embedded special powers like the ability to change colors!
Under the sea Under the sea Darling it's better Down where it's wetter Take it from me Up on the shore they work all day. Out in the sun they slave away. While we devotin' Full time to floatin' Under the sea
Seaweed, Seashells, and Dimoo! It's time to take a trip to the Aquarium! "Dimoo Aquarium Series" has every aquatic friend you can imagine. Befriend a Polar Bear, Swim with exotic fish, or laze about in the coral reefs, just enjoying the waves. The water is fine for a dip in the ocean with the best aquanaut in the sea! There's no better way to spend a day than relaxing at the Aquarium with your best pals! What's your favorite memory of the Aquarium? Get your fins on Dimoo Aquarium Series.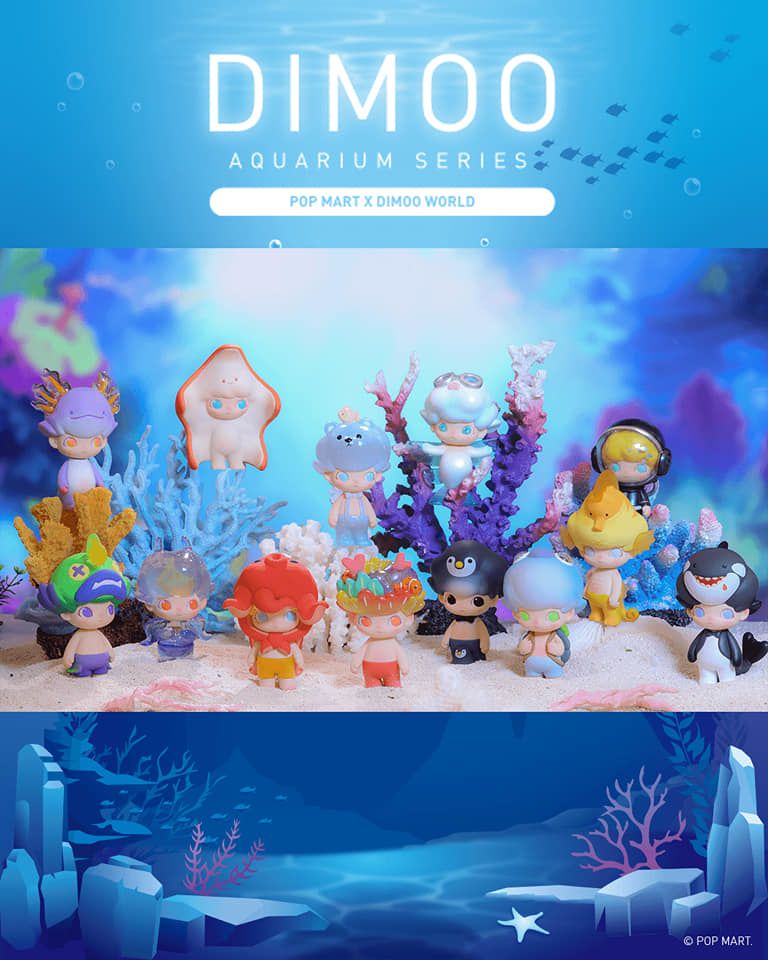 WHEN: June 16th 2021
WHERE:
 https://popmart.tmall.com, and International STORE  https://popmart.aliexpress.com/ please contact and support your official local retailer.
www.mindzai.com and www.mindzai.ca Use code: TTCLOVE for 5% from your order!
https://www.myplasticheart.com/ Use Code: LOVETTC for $10 off over $100 spent.
https://strangecattoys.com/  ( Use code TTC2020 for 5% off everything except customs. ) (please note the code changes every month so feel free to keep checking for the latest codes HERE)
Find POP MART on Facebook/ and Instagram.
You can get your daily Designer Toy fix from our TTC Mobile App. It's free too! FREE! Download on the iPhone or Android smartphones. Search for "The Toy Chronicle" and all your Designer Toy wishes will come true! Pretty much.
Did we fail to mention IT's FREE.