We can hear you sing Baha Men "Who Let The Dogs Out" HA. Forget the hype with Godzilla vs. Kong as this little chap needs some limelight, HA. Meet "WHAT THE PUG" What the Pug is this!? Godzilla or just a cute Pug? Designed by Thai artist SeberdrA, What the Pug looks like a cross between an adorable Pug and the mighty Godzilla. Your chance to own a Kaiju and a dog at the same time! No picking up the poop too, HA. in stock and ready to rock is WHAT THE PUG!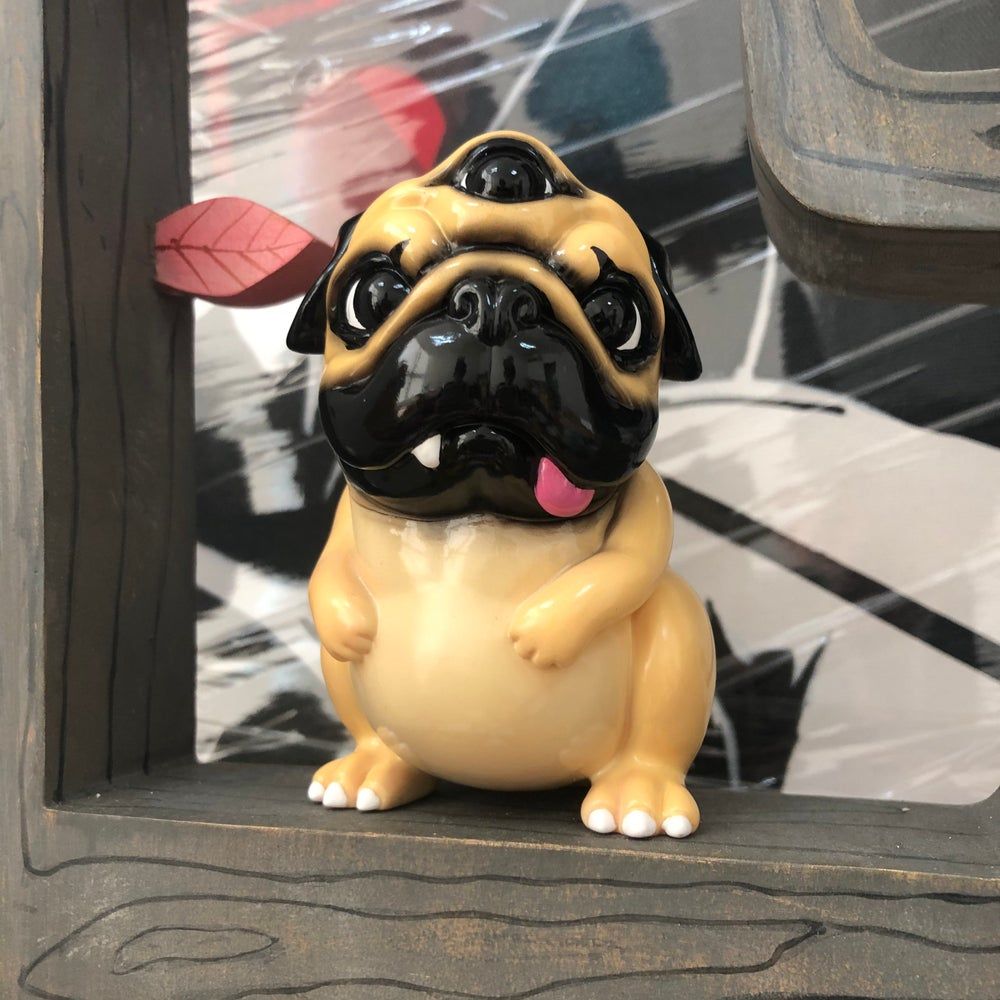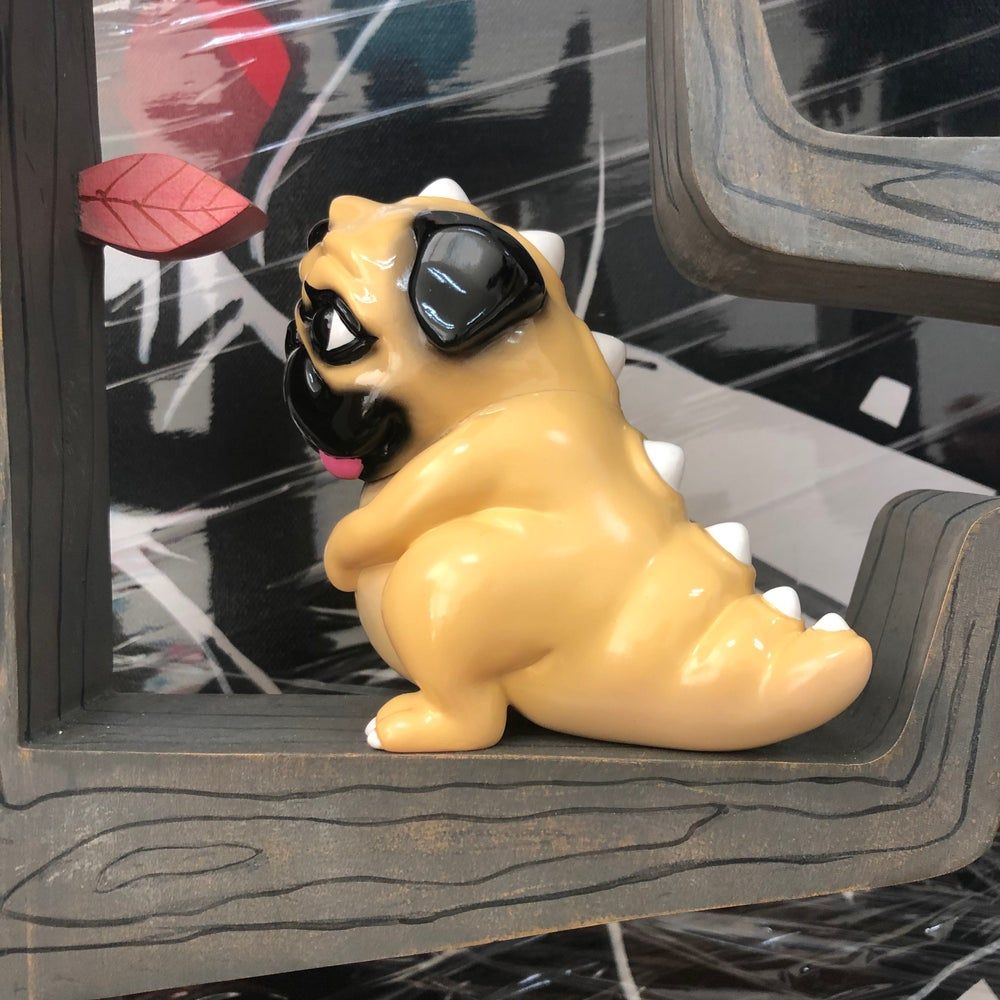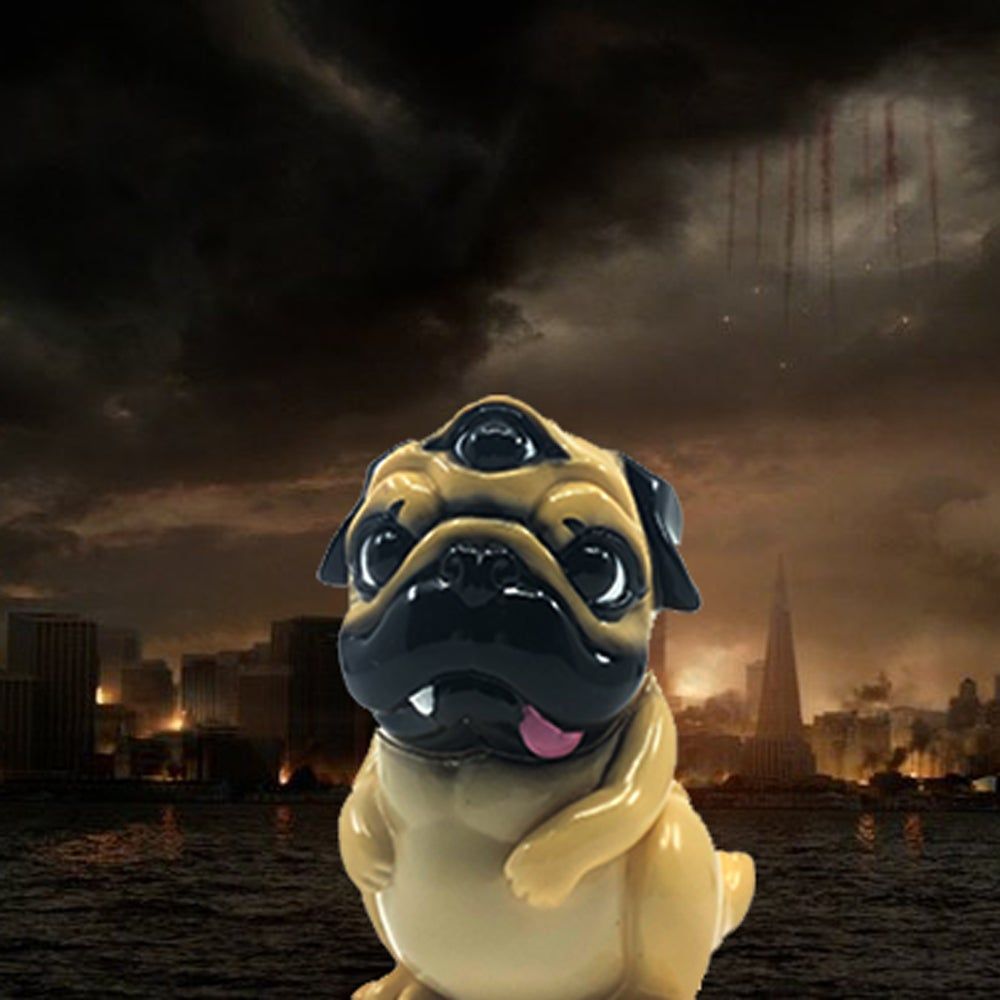 Material: Soft Vinyl.
Size: Measures 4 inches in height.
WHEN: NOW
WHERE: https://pobber.bigcartel.com/
PRICE: $45.00
Find SeberdrA via Etsy , Instagram, Facebook and Twitter.
You can get your daily Designer Toy fix from our TTC Mobile App. It's free too! FREE! Download on the iPhone or Android smartphones. Search for "The Toy Chronicle" and all your Designer Toy wishes will come true! Pretty much.
Did we fail to mention IT's FREE.