Congrats to our friend, MUMBOT, for a successful solo show opening this past weekend at Clutter Gallery in Beacon, New York.
Featuring custom and 2D art, MUMBOT (originally from NY, but resides in Bangkok, Thailand) was able to make it over to Beacon for the opening of the show last Saturday evening.
Her work is metaphoric and ethereal while being wholly rooted in the organic and tangible. Her art is interwoven in a highly personal mythology that informs one piece to another and grows in scope with each new execution. 

She is best known for her amazing sofubi Mushroom character the Shumi, her moss-based character Mossy, and soon the Girl From the Forest floor figure. 

This is her first solo show at the Clutter Gallery and we are all extremely excited and proud to have her here with us as we all come out of the global covid pandemic! The show is entitled "on the edge of adventure" and it could not be a more fitting sentiment!

Clutter Gallery, June 2021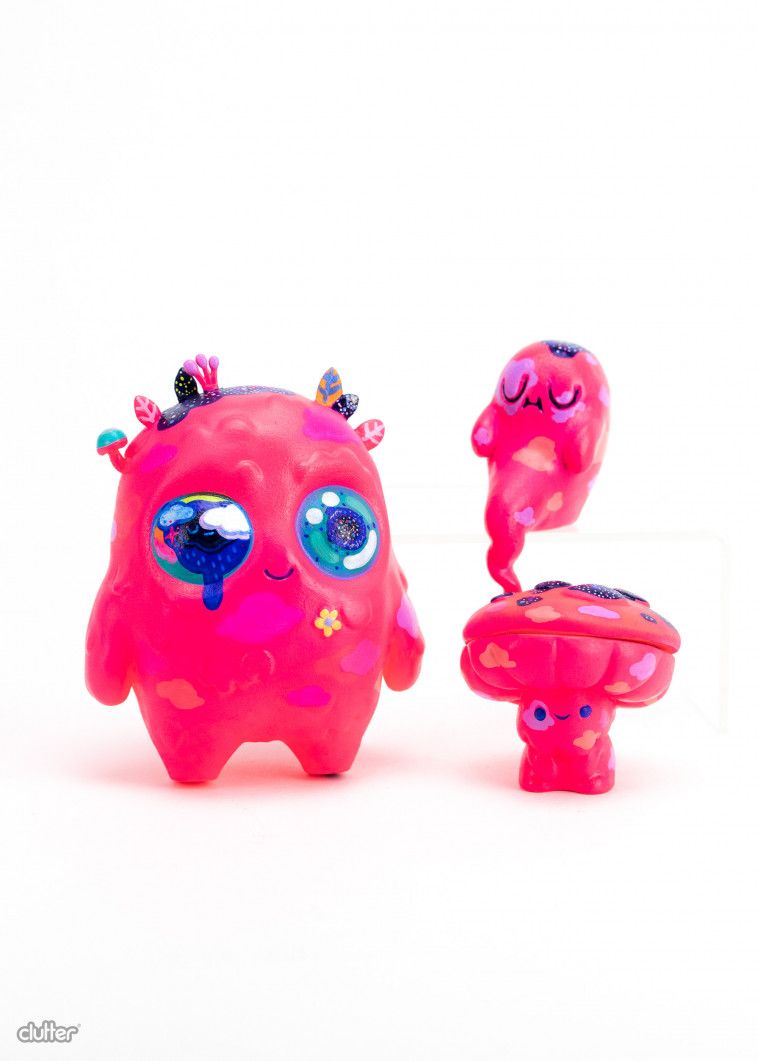 Whilst most of the work from MUMBOT's show sold, there are still a number of pieces still available to purchase from Clutter Gallery. These can be found online HERE.
---
MUMBOT Social Media
Facebook: https://www.facebook.com/mumbot/
Instagram: https://www.instagram.com/mumbot/
Twitter: https://twitter.com/mumbot
---
Clutter Social Media
Facebook: https://www.facebook.com/clutterstudiosny/
Instagram: https://www.instagram.com/cluttermagazine/
Twitter: https://twitter.com/Cluttermagazine
---
If you want to support The Toy Chronicle, we have a number of options available to you. We have started to stock a wide range of releases that we think you will enjoy. Ranging from production pieces from Superplastic, Unbox Industries & POP MART, to original pieces from our favourite artists like Sank Toys, Quiccs & Czee13. Purchasing one of our pins also really help. A quick, cheap way to also support the TTC is by making a small donation. These can all be completed below through our online shop. We appreciate all the support! Thanks!