Surf's up, maaaaaan!
New from Russian artist, Denis Ugryumov aka MonsterSonShop, comes this awesome dude in the form of Mr. Line UP! Mr. Line UP – a fearless surfer who looks calmly at even the highest waves 🙂
Mr. Line UP is Denis' homage to surfers and the entire surfing culture!
Surfing should have a toy 🙂 Shaka everyone!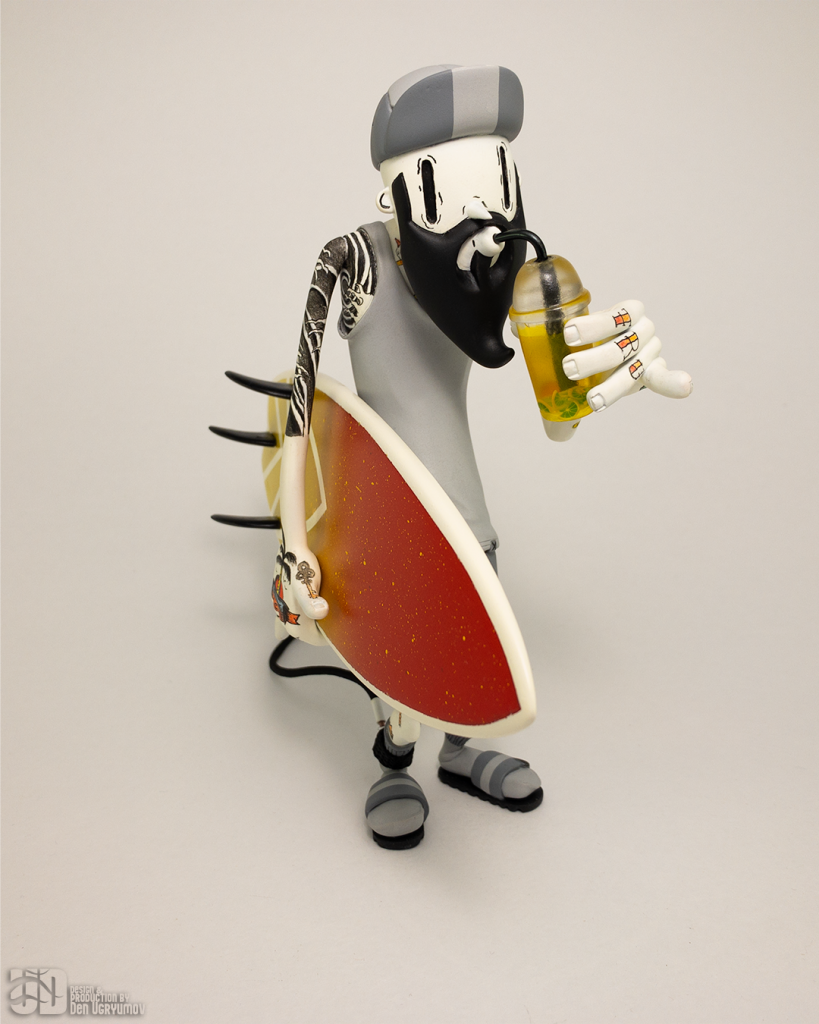 Released this weekend, Mr. Line UP is now available for pre-order (expected ship – July/Aug 2021). Limited to 20 pieces, this figure stands at 7inches tall. Priced at £159, you can purchase yours on Denis' Etsy HERE.
I love the punky vibes that this figure gives off, chilled AF. The beard, the juice, the ink. It looks great!
---
MonsterSonShop Social Media
Instagram: https://www.instagram.com/denis_ugryumov/
---
If you want to support The Toy Chronicle, we have a number of options available to you. We have started to stock a wide range of releases that we think you will enjoy. Ranging from production pieces from Superplastic, Unbox Industries & POP MART, to original pieces from our favourite artists like Sank Toys, Quiccs & Czee13. Purchasing one of our pins also really help. A quick, cheap way to also support the TTC is by making a small donation. These can all be completed below through our online shop. We appreciate all the support! Thanks!