We at TTC are all about mixing it up when doing various releases. Whether that's a beer with a toy release, a physical release with an NFT or a toy release with a vinyl record. Adds to the beauty of collecting.
In this particular instance we are here to bring you news of a musical release that caught our attention this week. Two reasons. Firstly, well, the toy release. But secondly, one of the musical artists involved is part of Korn, one of the greatest bands that ever did grace this fair world. Second point not as important as the first, but defo caught our attention.
Orange County rapper/producer ROCOM has been working on his Mighty Maniax Glyos Figures, so as part of his new release MONA LISA, he has teamed up with All the Damn Vampires (Davey Oberlin, Korn) to release a 7inch vinyl split record that comes with bundled with a 3inchtoy from ROCOM's new action figure line 'Mighty Maniax'.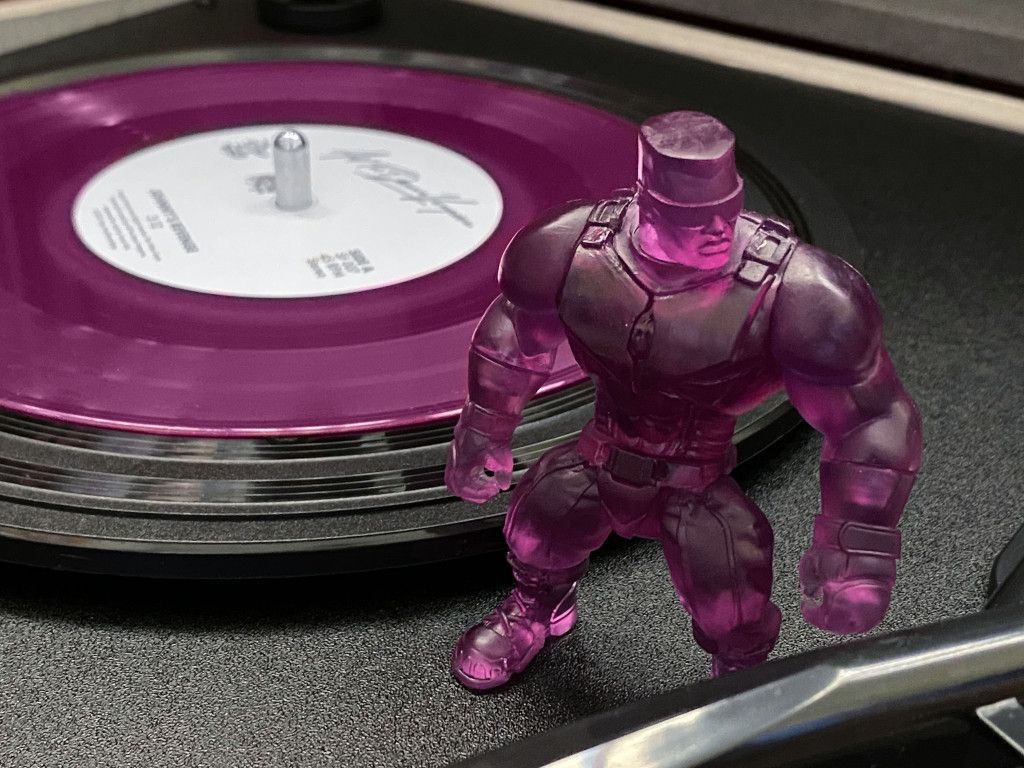 Having this 7" Split with All The Damn Vampires and Stay Free Records drop today is a real culmination of my creative work.

I met (Stay Free Recording's founder) Jon Halperin when booking my old hip-hop act, Closed Heart Surgery, at Chain Reaction in Anaheim. It's been 8 years since my last full length album, and I remember sending Jon my latest single off of the new record, "So So." He had just landed in Chicago for work and we hadn't talked in over a year. I was insecure about the first track off of the album since it had been so long that I had recorded anything new. I trusted Jon's ear and sent him a link to the song, "Mona Lisa." He listened and wrote back with "this is the best song you've ever done." I thought he was joking. He wasn't.

We immediately started discussing putting the song out as a 7" vinyl single through Stay Free Recordings. I loved his vision for his new label. Make special runs of records and keep them at a Limited Edition of 200 units. I had just finished working on an indie toy project called Mighty Maniax, and my friend Davey Oberlin (All The Damn Vampires) had produced some music for it. When Jon mentioned the record could be a split with another band I knew it would be perfect to do with ATDV. But, not only does this 7" have 2 bands on it, each record also ships with a toy from my new action figure line, Mighty Maniax. It's honestly a crazy drop for a vinyl.

I'm so proud to have my very first record be connected to my art toys, the friends I've made in music, and Stay Free Recordings. This 7" and my new album, "So So", represent so many things I love and I hope listeners can feel that when they check my the new music.

ROCOM, June 2021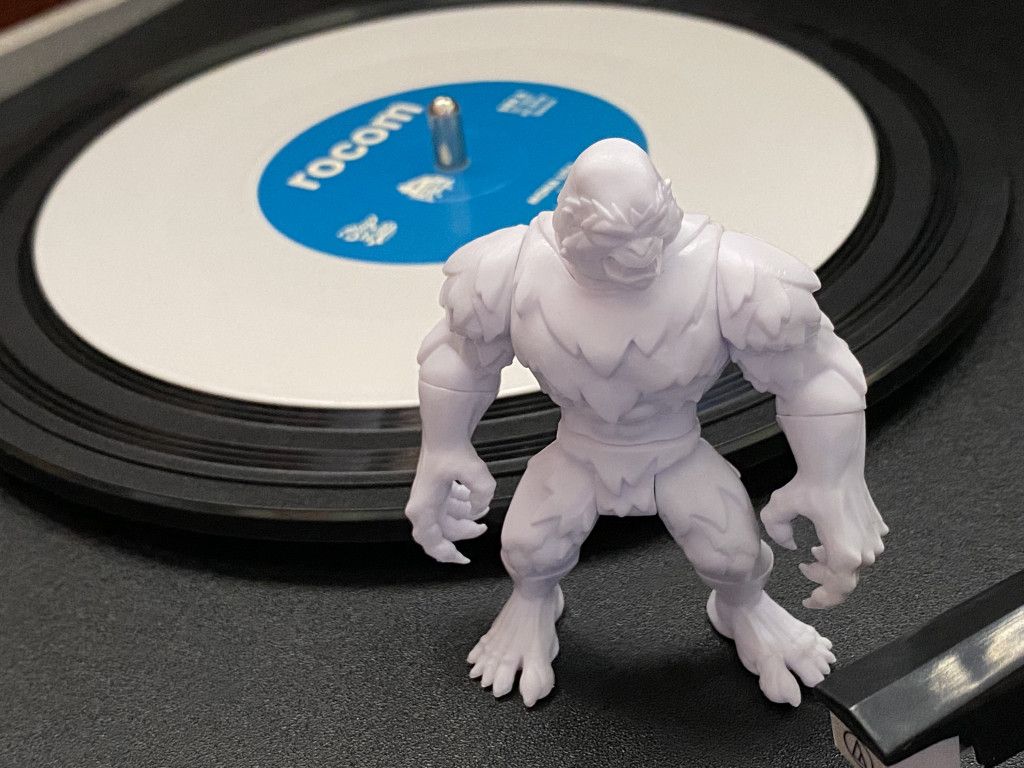 There are two editions available from Stay Free Recordings. White vinyl record with the white 3inch PVC figure and the translucent purple vinyl record that comes with the clear purple 3inch PVC figure. Both colourways are limited to 100 each. They are priced at minimum $25 (you can pay more if you wish). They are available on the Stay Free Recordings Bandcamp HERE now!
---
ROCOM Social Media
Facebook: www.facebook.com/iamrocom
Instagram: www.instagram.com/rocom
Twitter: https://twitter.com/rocom
---
All The Damn Vampires
Facebook: www.facebook.com/allthedamnvampiresofficial
Instagram: www.instagram.com/allthedamnvampiresofficial
Twitter: https://twitter.com/daveyoberlin
---
If you want to support The Toy Chronicle, we have a number of options available to you. We have started to stock a wide range of releases that we think you will enjoy. Ranging from production pieces from Superplastic, Unbox Industries & POP MART, to original pieces from our favourite artists like Sank Toys, Quiccs & Czee13. Purchasing one of our pins also really help. A quick, cheap way to also support the TTC is by making a small donation. These can all be completed below through our online shop. We appreciate all the support! Thanks!