HERE COME THE BIG GUNS! How does Jeremy MadL, Dinkc, Jcorp, BirdMilk and DrilOne sound?! be on the lookout for a week of MAD ness! or we should say MARCH MAD-NESS! Martian Toys has just announced the MARCH MAD-NESS a weeklong event showcasing the Mad Mutant Spraycan! 5-day fiasco planned with possibly the most limited release to date and have one of these big hitters take over the Mad Mutant Spraycans!
New Madcan Colorway, GID Blanks, Chrome Preorder and 6 custom MadCans which will be sold as RAFFLE.  The week ends with a raffle pick for 6 winners!
     FIRST UP!
CITY MOUSE by KMILO x MADL x MARTIAN TOYS
Back Alley Urban Rodent with a Pain in the Brain
Hey Kids!  Come with City Mouse and learn all about the streets!
Follow CM through the back alleys and fire escapes looking for primo crumbs in the most "seasoned" dumpsters.  Learn to follow the shadows and mark your territory while keeping a sharp lookout for the City Pig. 
Get essential tips on perfecting your swag like how to Protect Ya Neck.  City Mouse has a lot to teach ya and is quick on his feet, don't worry if he gets too far ahead though, just follow the RATTLE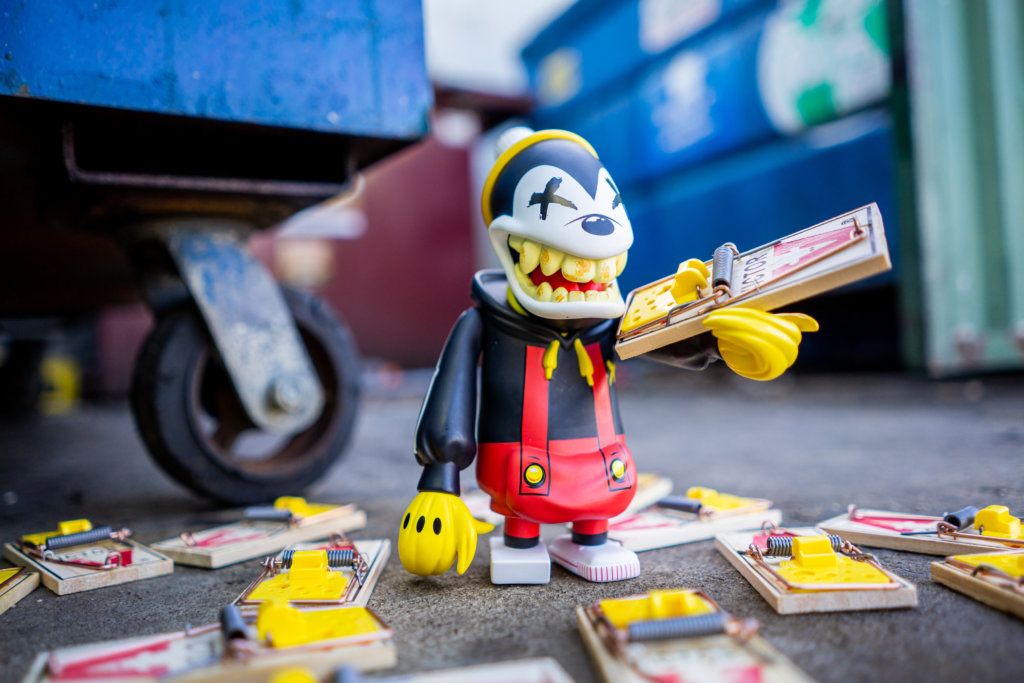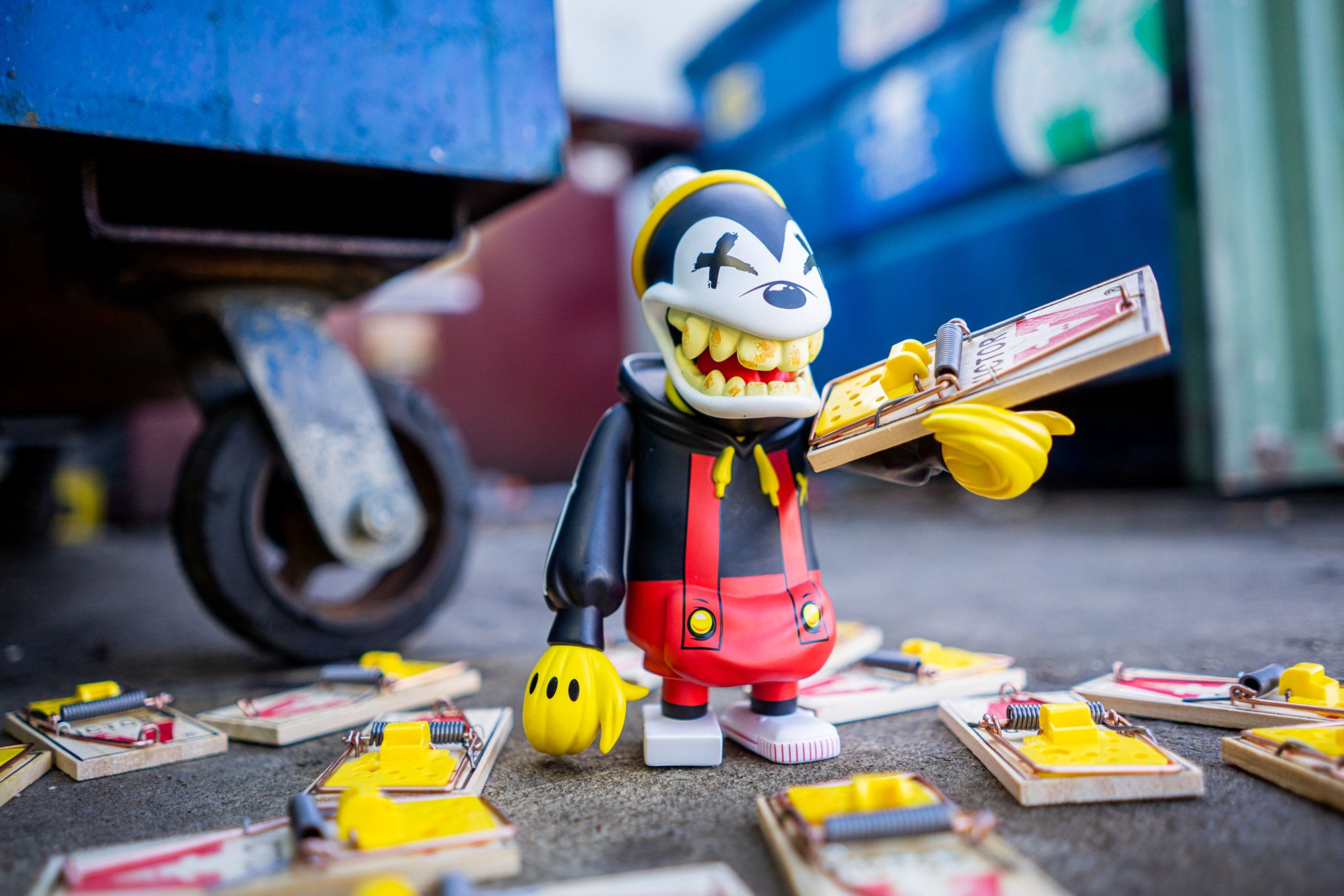 Vinyl Figure
Designed by Camilo Gonzales @KmiloChili
8″ Tall
6 points of articulation
2 sets of shoes, Eraser and Vans
Really RATTLES!!
Ed. of 250
$90
     SECOND
GID MADCAN BLANK
Jeremy MadL & Martian Toys are opening up a can on ya!
Presenting the GID MadCan Blank!
Ready to get Tagged up, Splattered, Buffed, Cut, Melted and Dunked all with a mad grin and a radioactive glow that'll worry the neighbors
7 points of articulation, extra pair of swappable shoes and the classic rattle, GID MadCan Blank is a next level canvas for all your sketchy friends
Glows so bright you can paint it at night!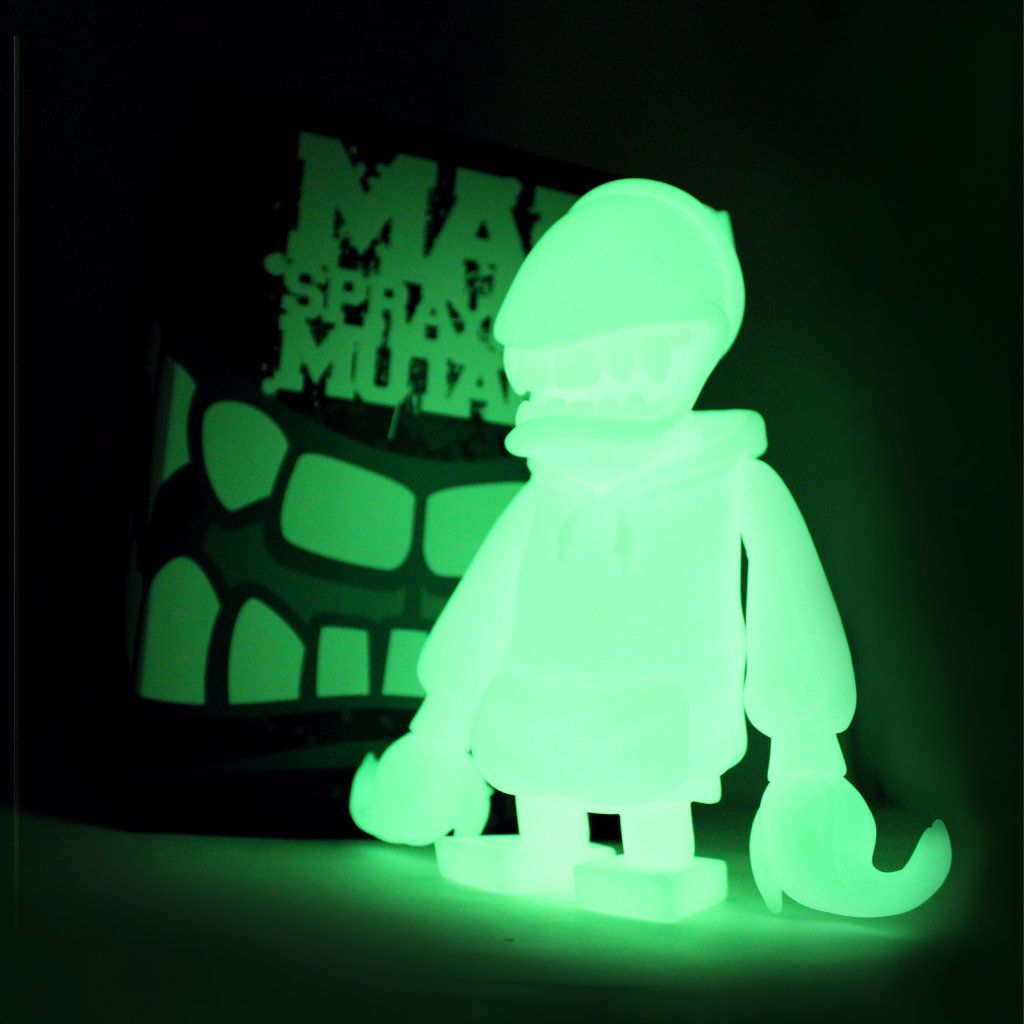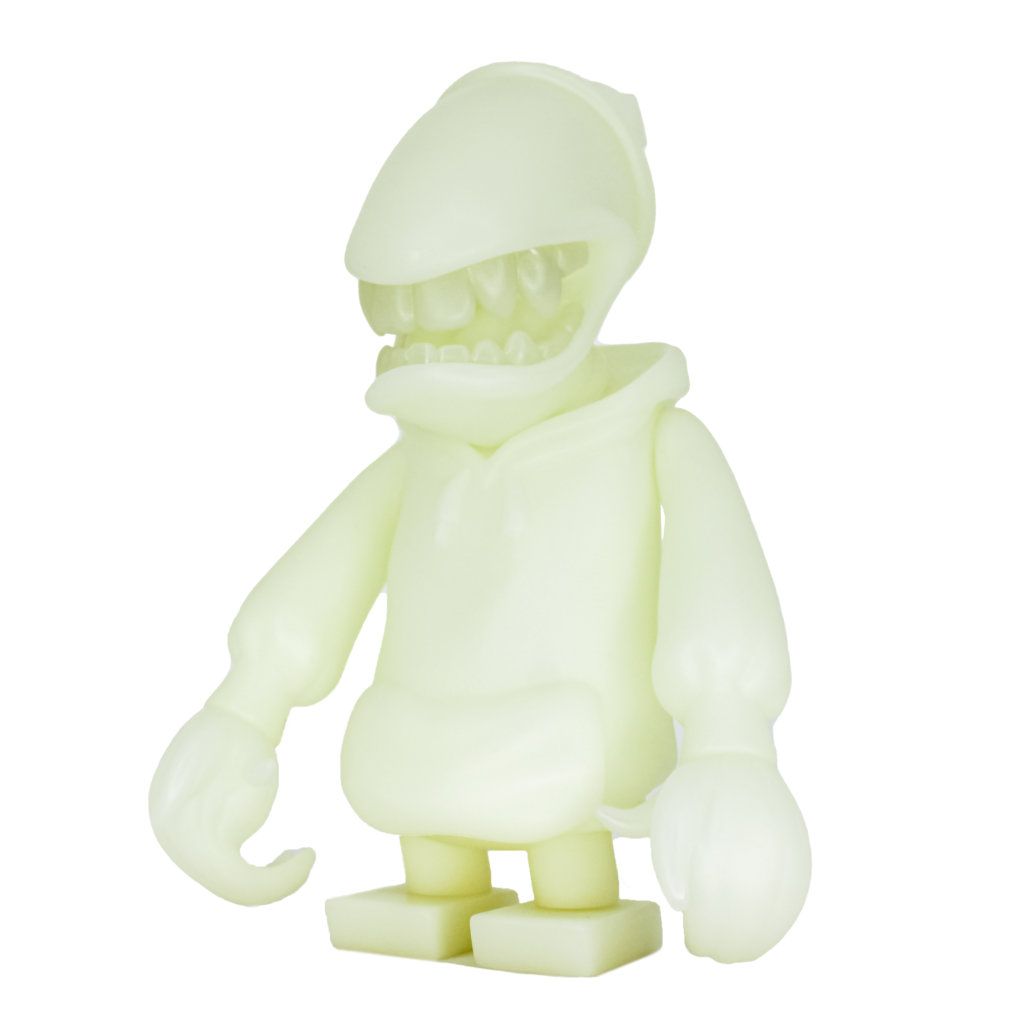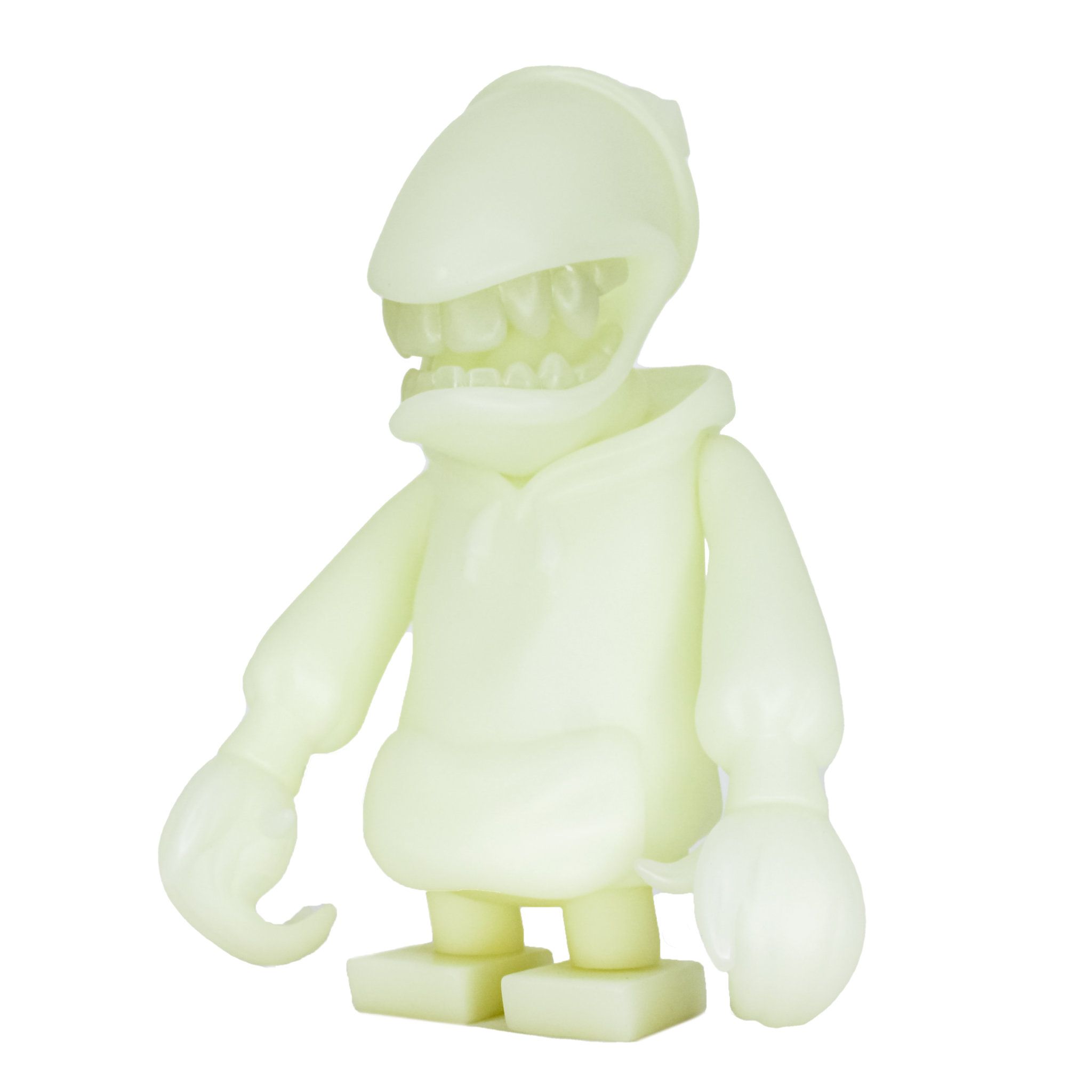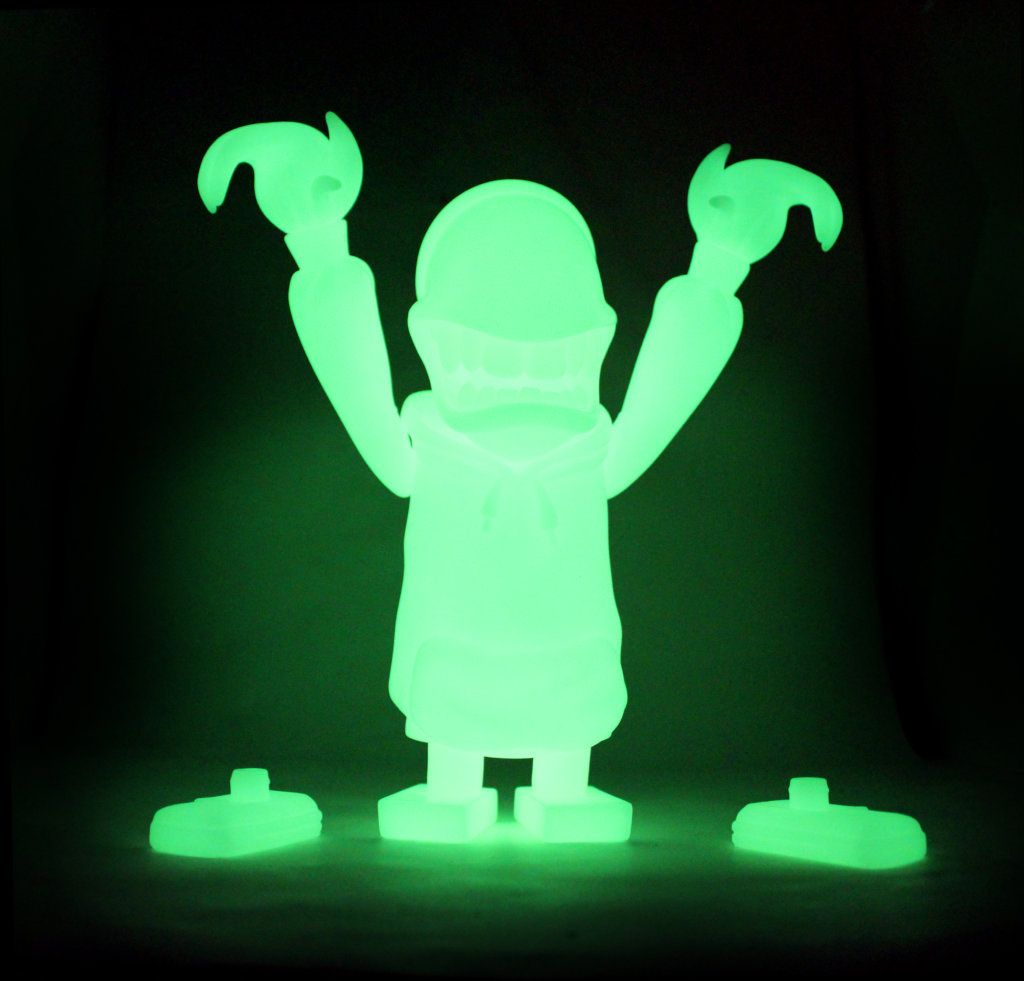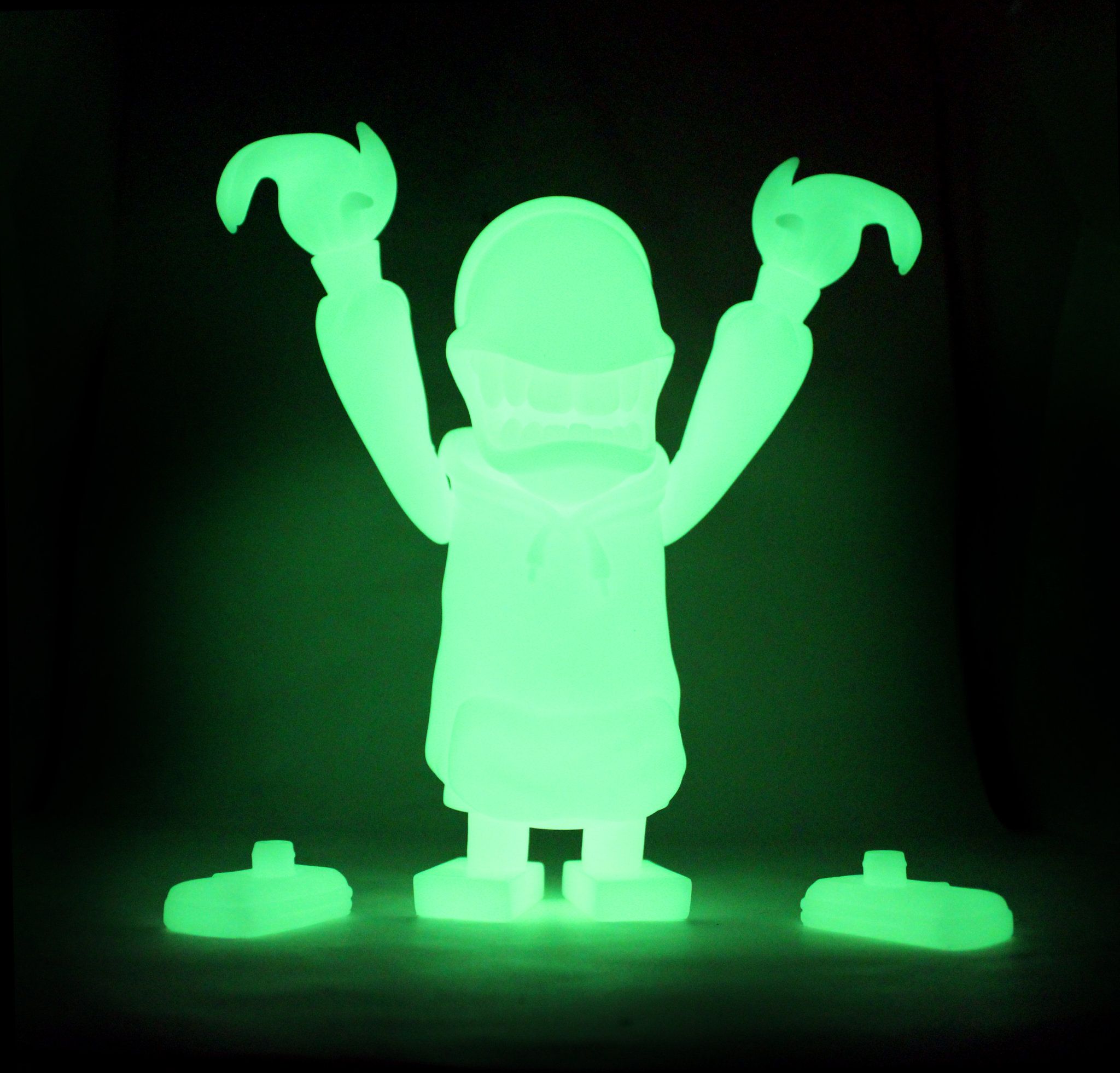 Vinyl Figure
GID AF
8″ Tall
6 points of articulation
2 sets of shoes, Eraser and Vans
Really RATTLES!!
$75
THIRD
CHROME GOLD & SILVER MAD MUTANT SPRAYCAN PREORDER
Premium Hand Chromed in Silver or Gold these high end Rattle Heads have the Glean in their Grin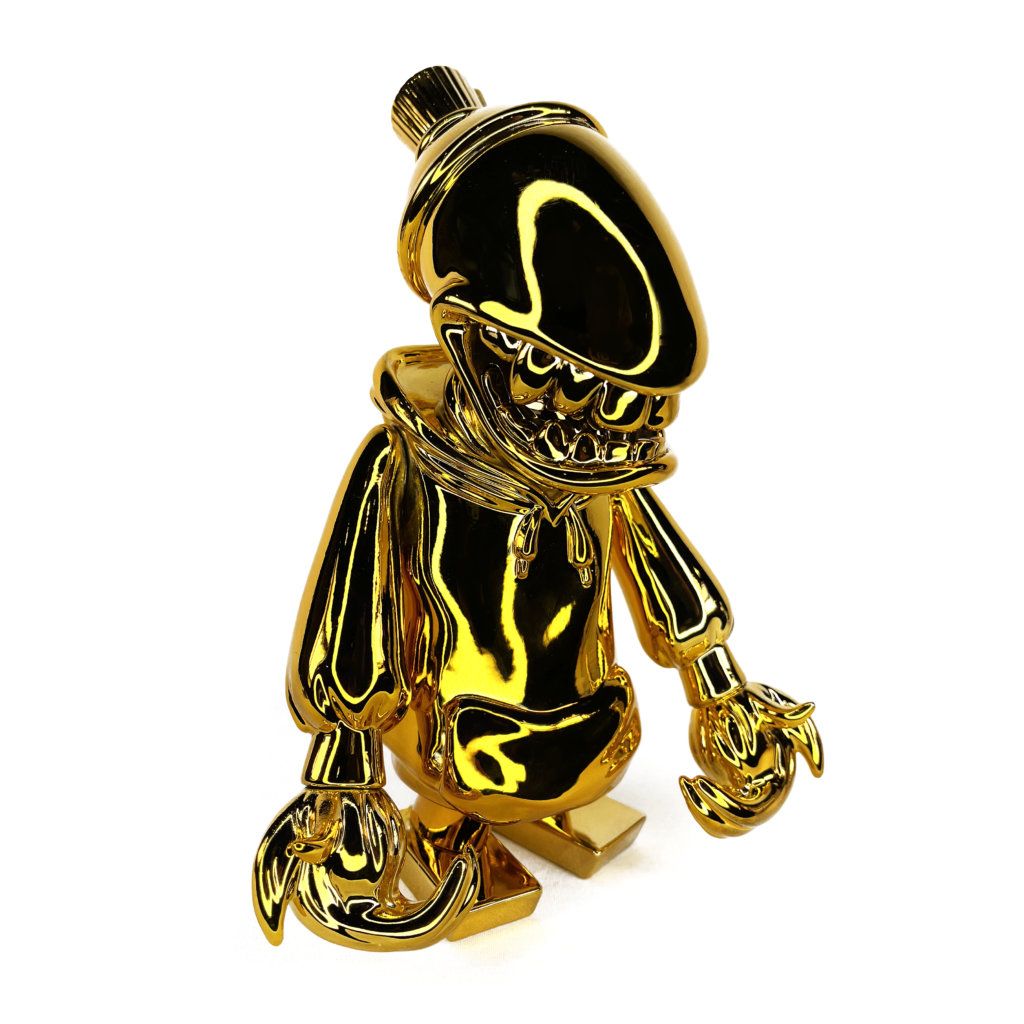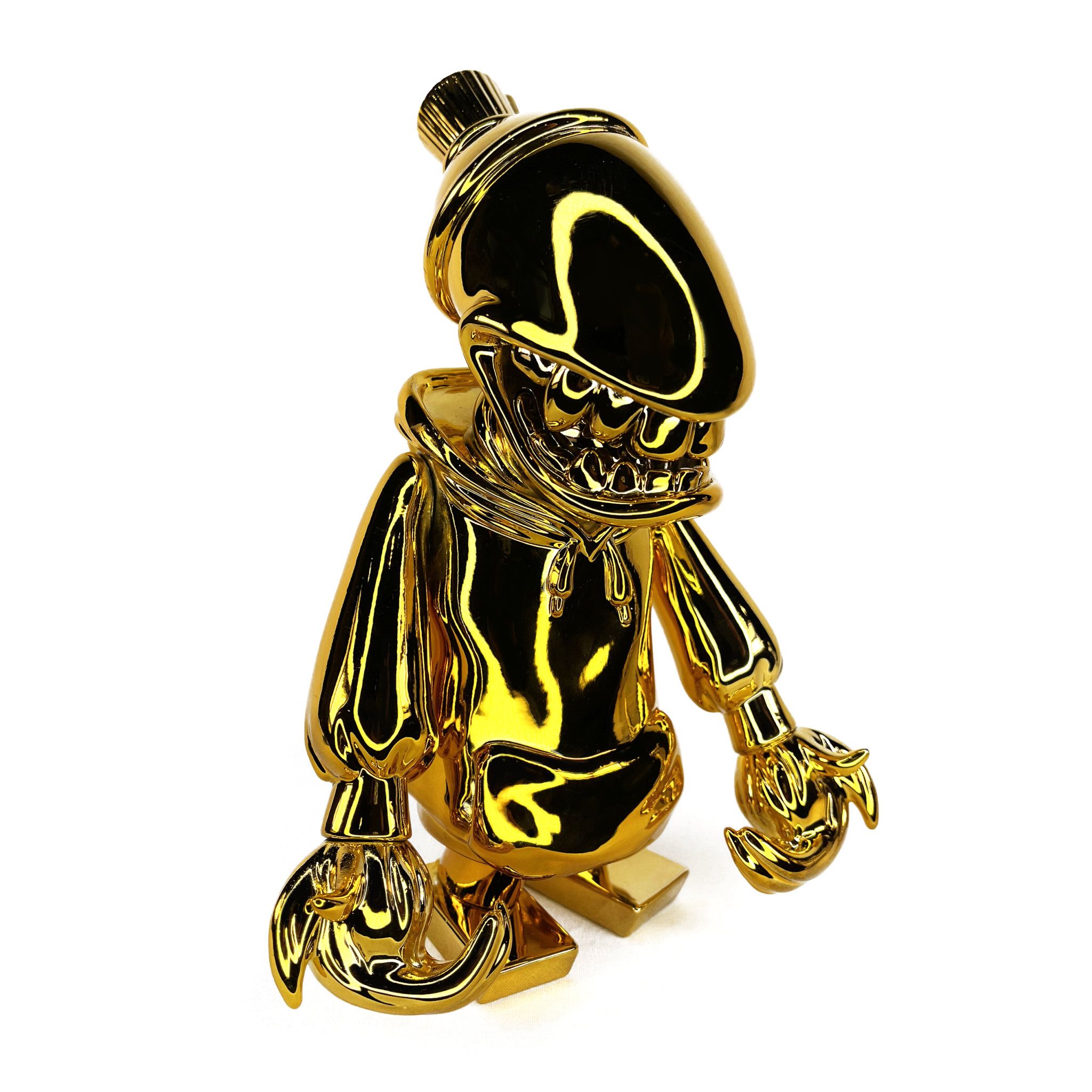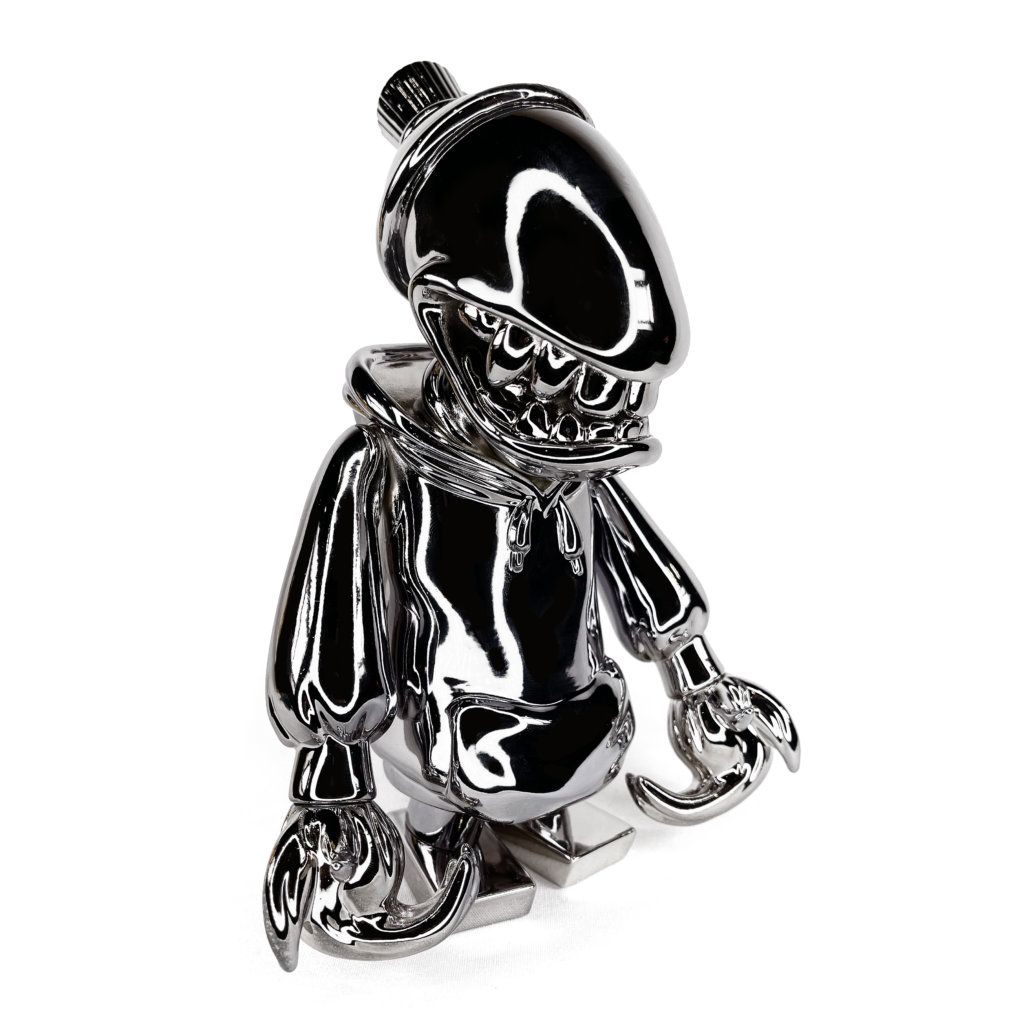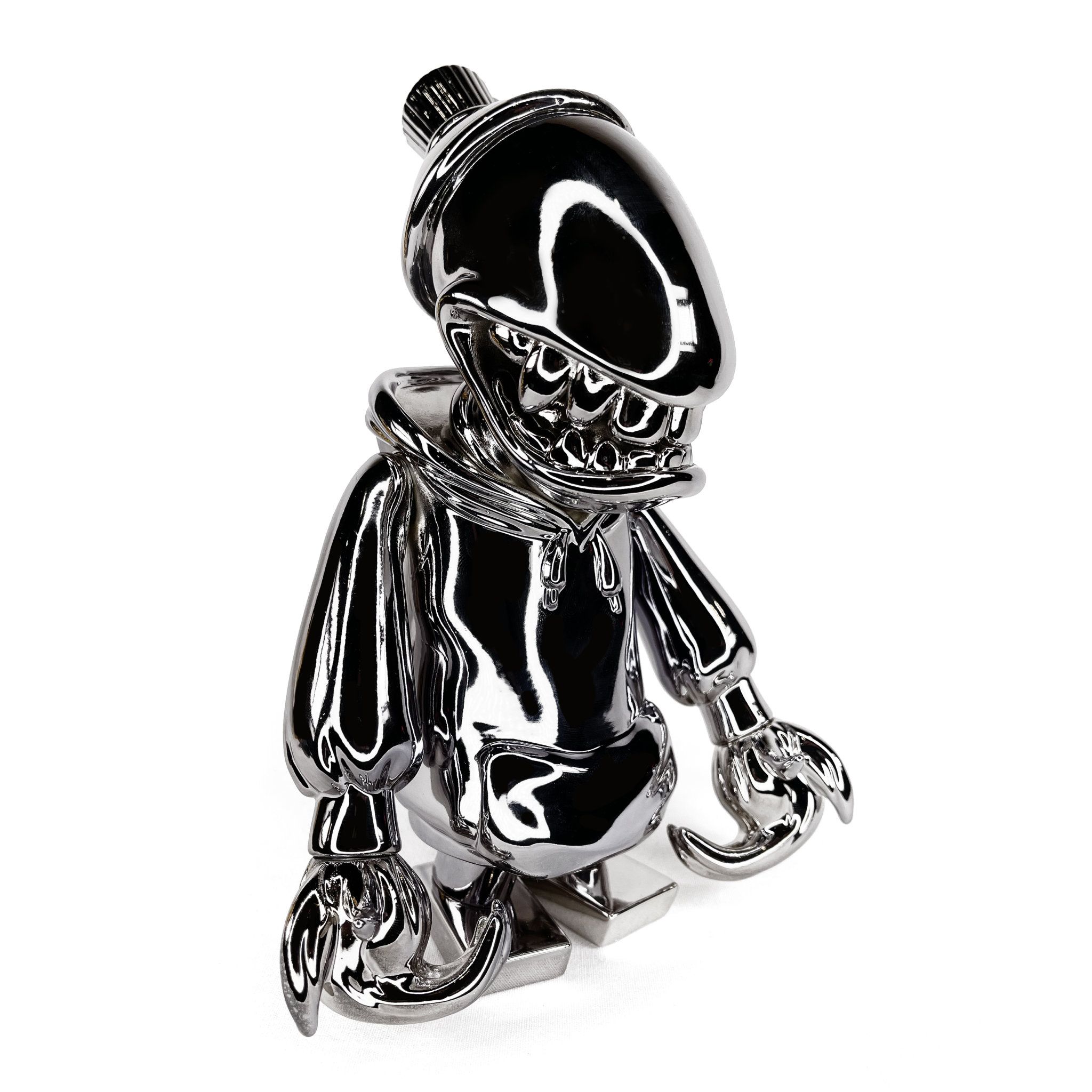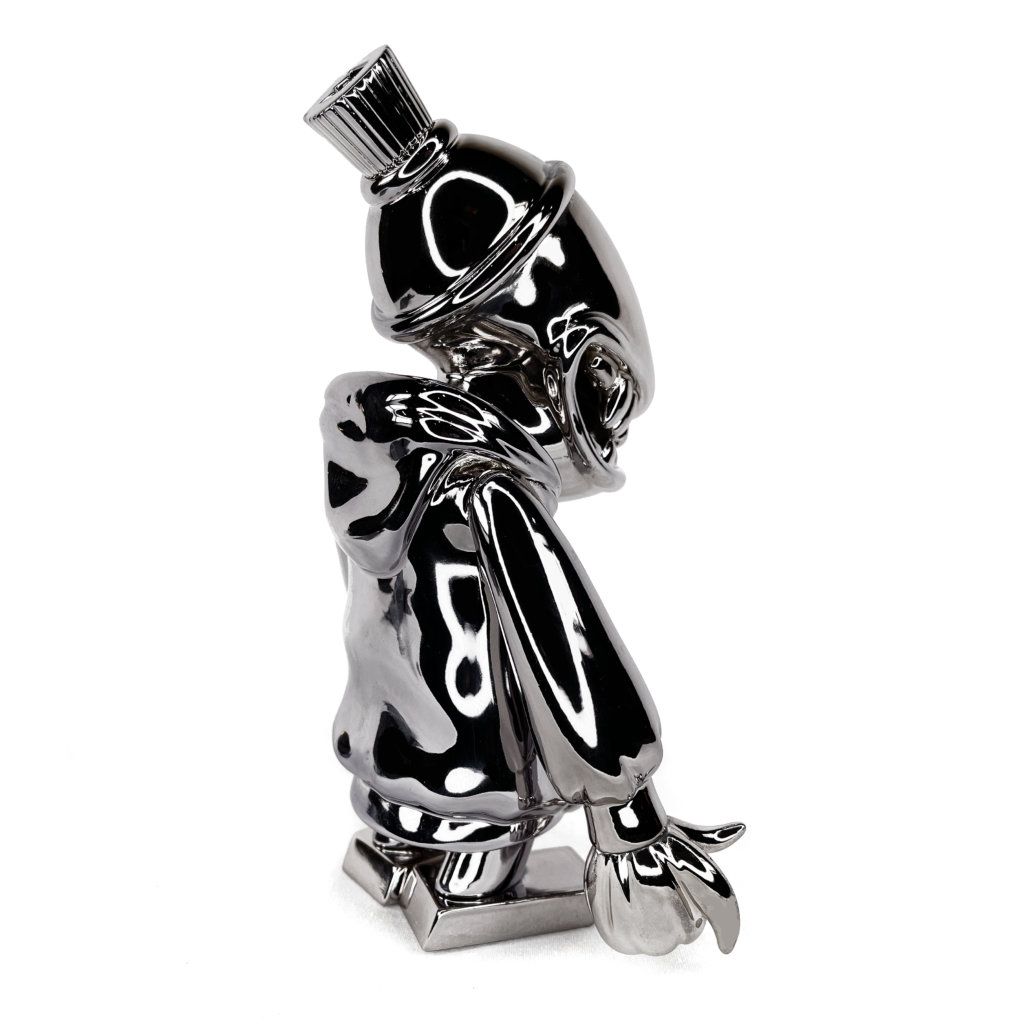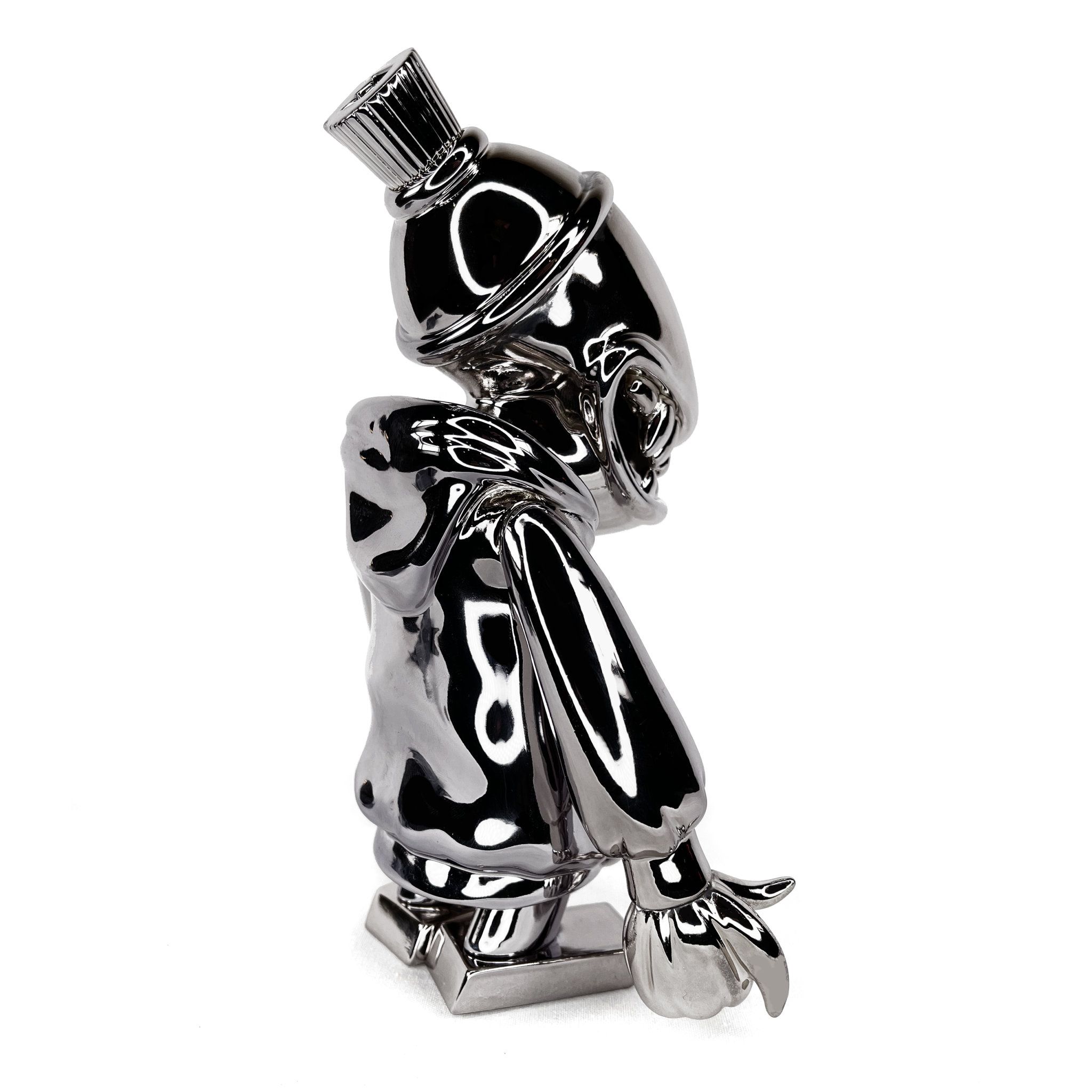 Preorder starts Monday 15th and ends Friday 19th @ Midnight
Please allow 6-8 weeks for delivery
PREORDER
Hand Chromed
SILVER or GOLD
8″ Tall
6 points of articulation
Really RATTLES!!
Please allow 6-8 Weeks for delivery
$250
FOURTH 
CUSTOM SKETCHY MAD MUTANT SPRAYCAN RAFFLE
Probably Martian Toys most exciting offering for March MAD-ness is our 6 piece One-Off Custom raffle 
Martian Toys has collaborated with 5 of Martian Toys sketchy artist friends to knock out some badass GID Customs all which will be available for Raffle 
Raffle will begin Monday 15th, End Friday 19th and 6 (SIX) Winners Drawn SATURDAY.  
Each Name pulled will pick the custom of their choice until all 6 customs have been awarded!
Artists include:
Jeremy MadL
Dinkc
Jcorp
BirdMilk
DrilOne
Tickets will be available for Purchase at $5 a piece
Purchase of GID MadCan will receive 2(TWO) Raffle entries
Purchase of CITY MOUSE MadCan will receive 3(THREE)  Raffle entries 
Martian Toys will be revealing the customs daily so more and more things to get excited about! 
WHEN: Monday 15th, End Friday 19th
WHERE: https://martiantoys.com/
You can get your daily Designer Toy fix from our TTC Mobile App. It's free too! FREE! Download on the iPhone or Android smartphones. Search for "The Toy Chronicle" and all your Designer Toy wishes will come true! Pretty much.
Did we fail to mention IT's FREE.