Can you feel the tremors?! The streets aren't safe as the takeover of your neighbourhood is here as KOOPZILLA has been set free and on the loose! The Philippines based Pixeldump is ready to give his fans what they've been waiting for since the previous Koops have long sold out. Pixeldump presents to you KOOPZILLA. A can with attitude leaving no wall untouched! Some say it's the evolution of Godzilla, who knows the real truth, all we know KOOPZILLA IS NOW AVAILABLE!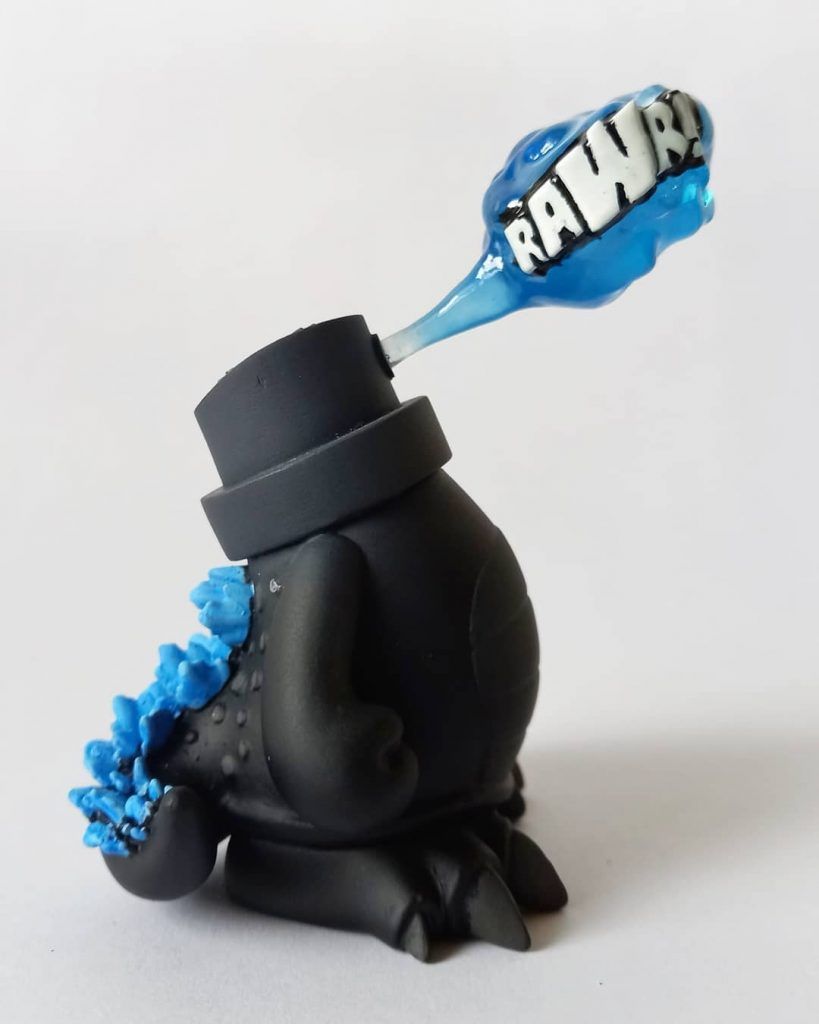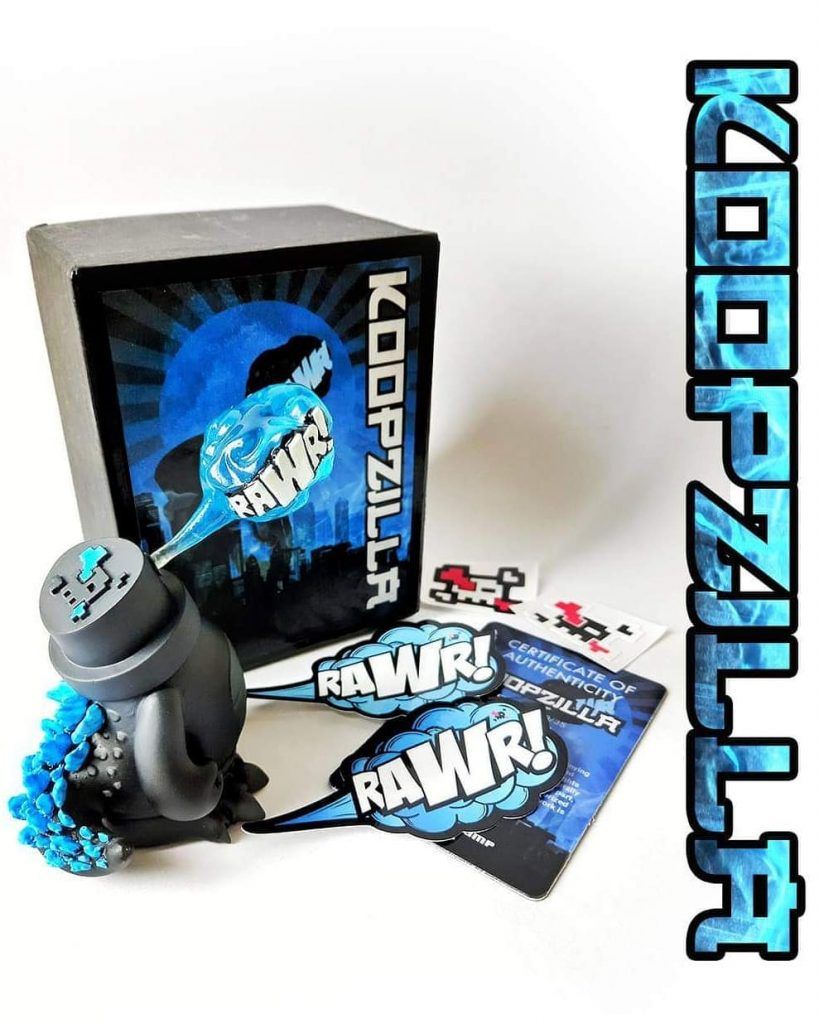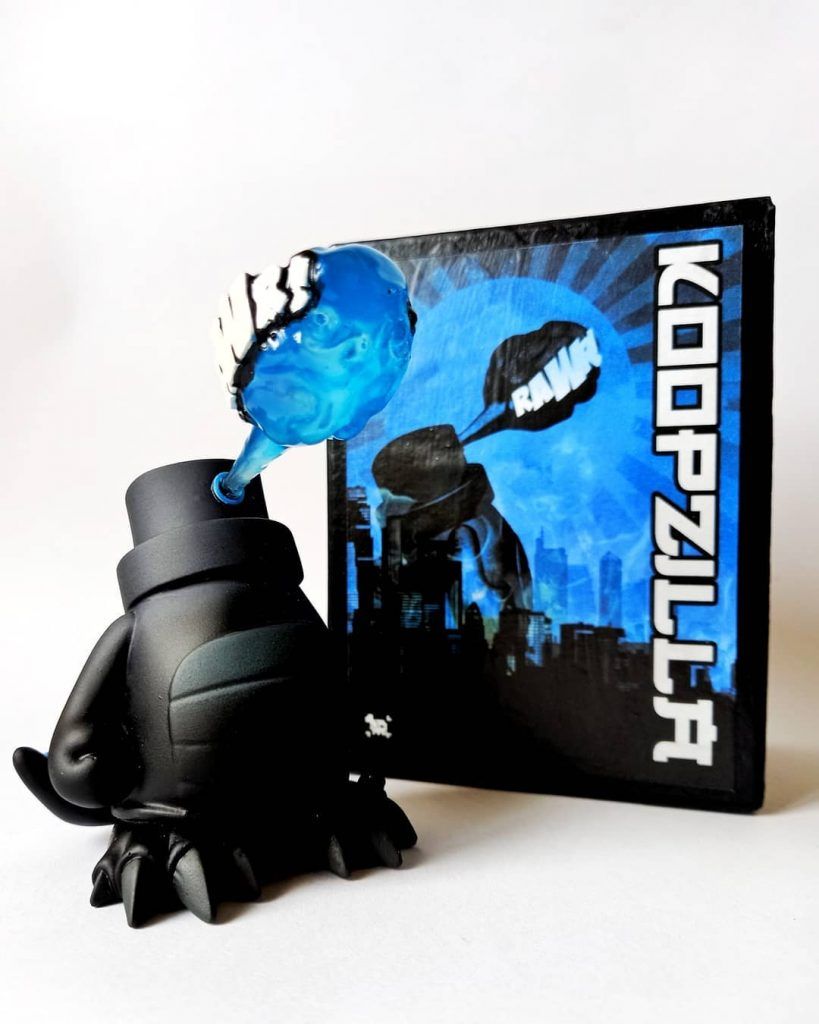 – Around 3.5″ in height and diameter 
– Solid cast resin
– Limited to 35 pieces worldwide
– RAWR! and Scutes/Spikes glows in UV light
– Php2,300 / $50 each plus shipping and paypal fee
If you're interested,  please sens an email with the follwing details at:
Subject: RAWR!
Name:
Address:
Contact Number:
fb or ig account:
Favorite comic sound effects:
MORE Pixeldump at https://pixeldump.bigcartel.com/
Find Pixeldump via Facebook and Instagram.
You can get your daily Designer Toy fix from our TTC Mobile App. It's free too! FREE! Download on the iPhone or Android smartphones. Search for "The Toy Chronicle" and all your Designer Toy wishes will come true! Pretty much.
Did we fail to mention IT's FREE.