In just under 20 hours' time will see the 5th collaboration with the notorious Joan Cornellà and AllRightsReserved bring you more art collectibles right out of Joan's jaw-dropping art in true Joan Cornellà humor and style. Once again Joan has pulled our pants down with this vinyl art collectible.
From the artist who brought you one of the highlights of 2019, Selfie Gun! and how can we forget the rejection of K-POP, "K-LOVE"… HA! which presented the KOREAN Love signs to bring world peace. Let's not forget the unforgettable FWEN which gave you a double dose of Joan Cornella notorious art into a vinyl form powered by AllRightsReserved. Plus the unforgettable Bootyboop now comes "POOPY PANTS"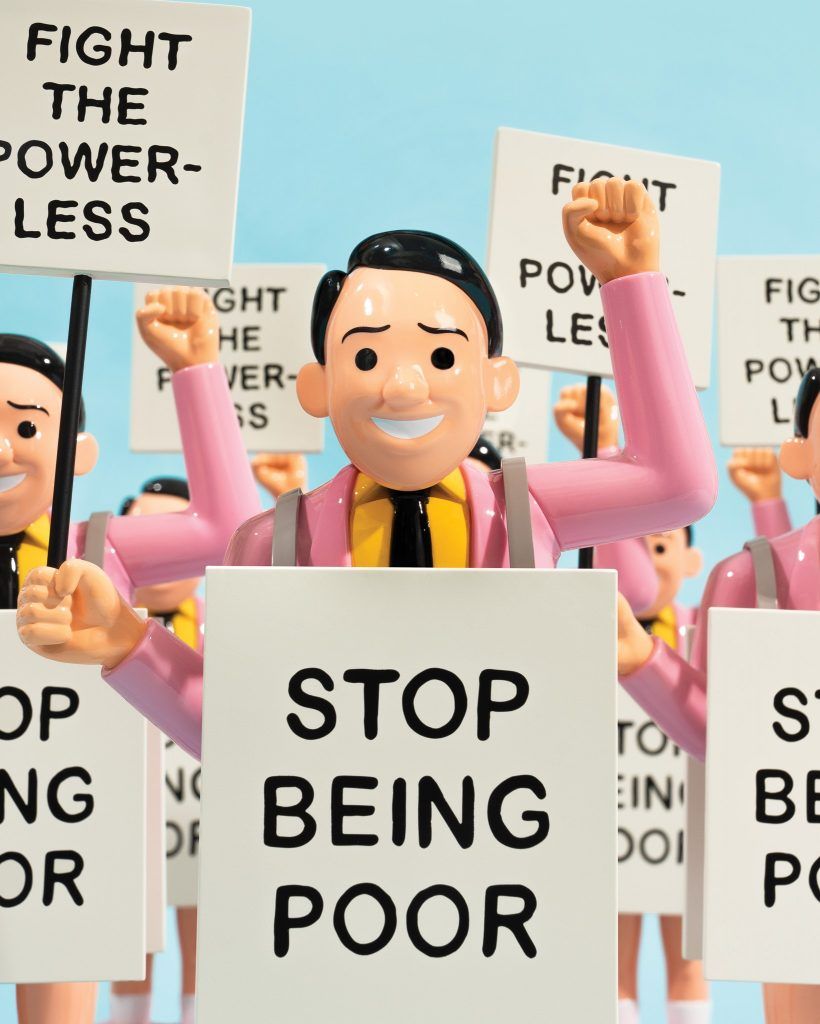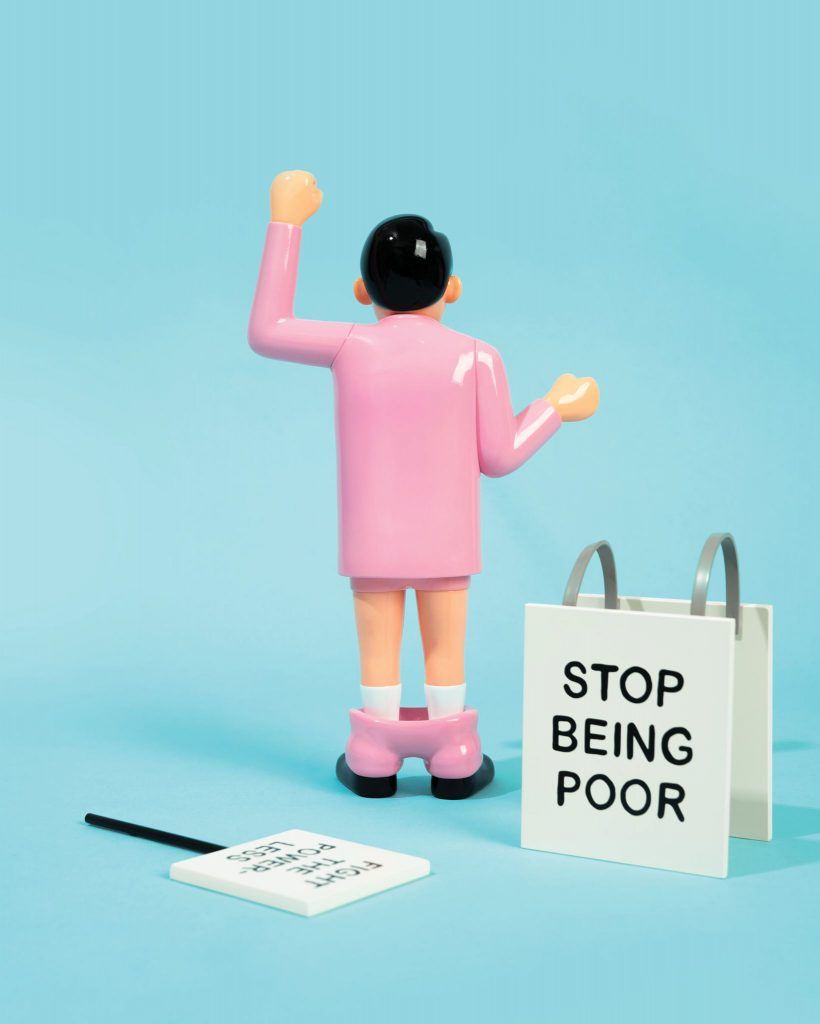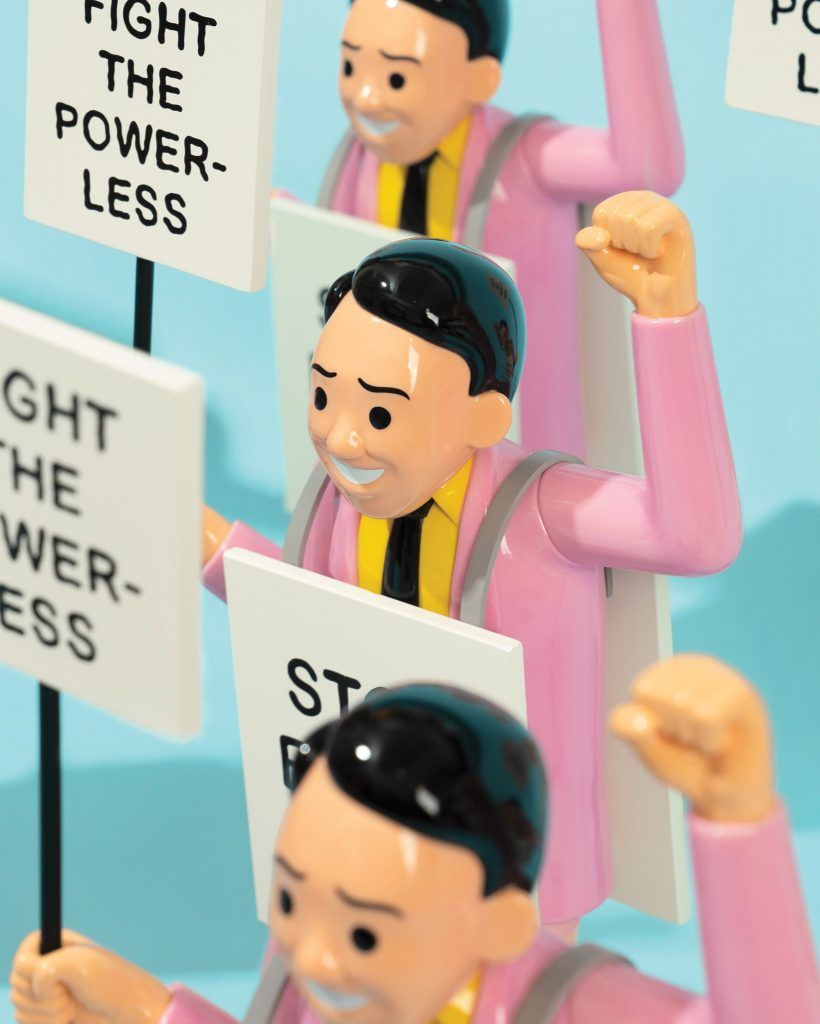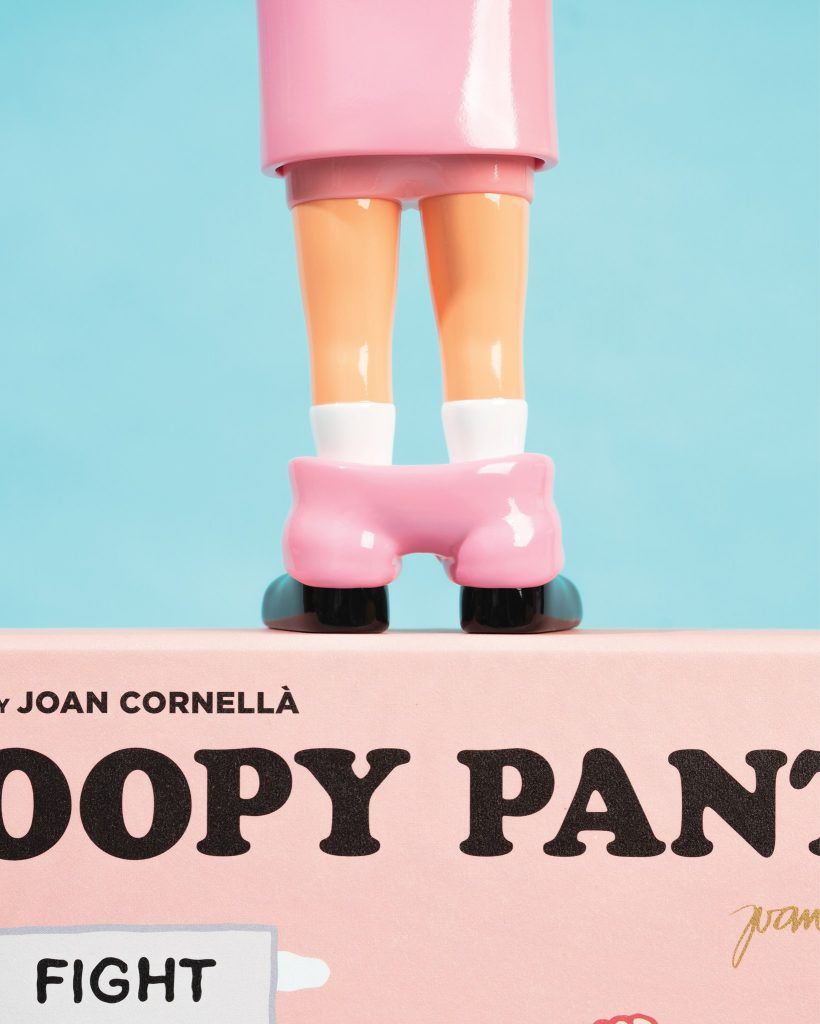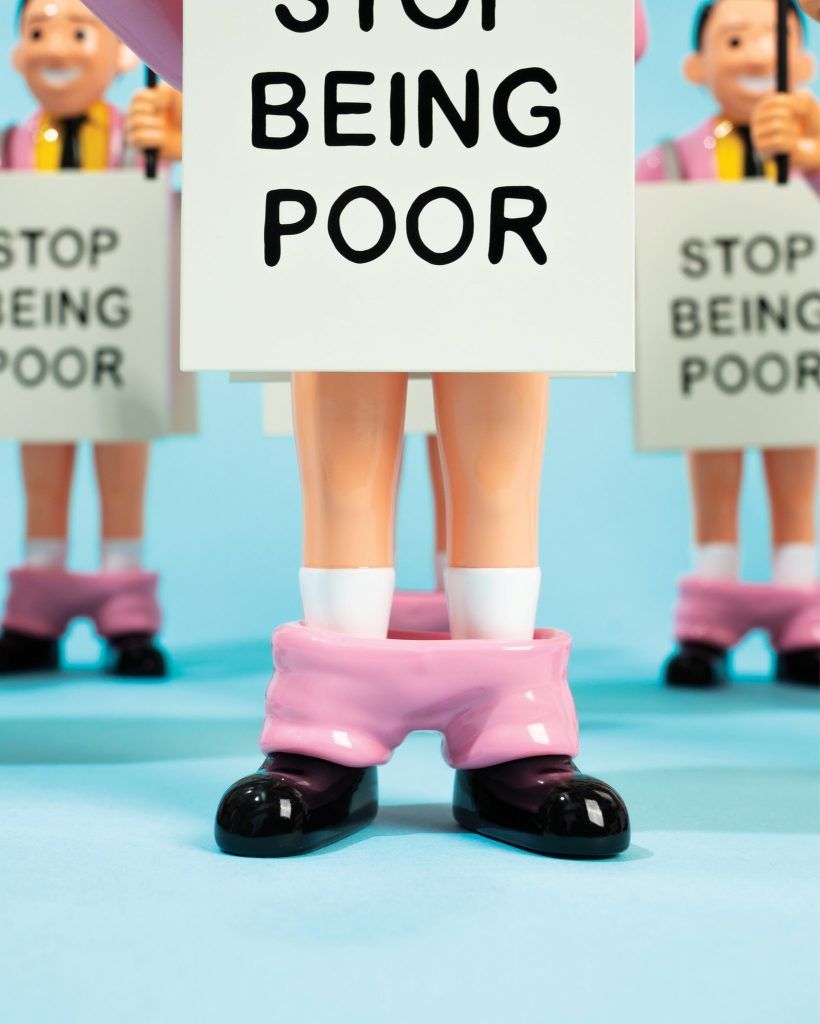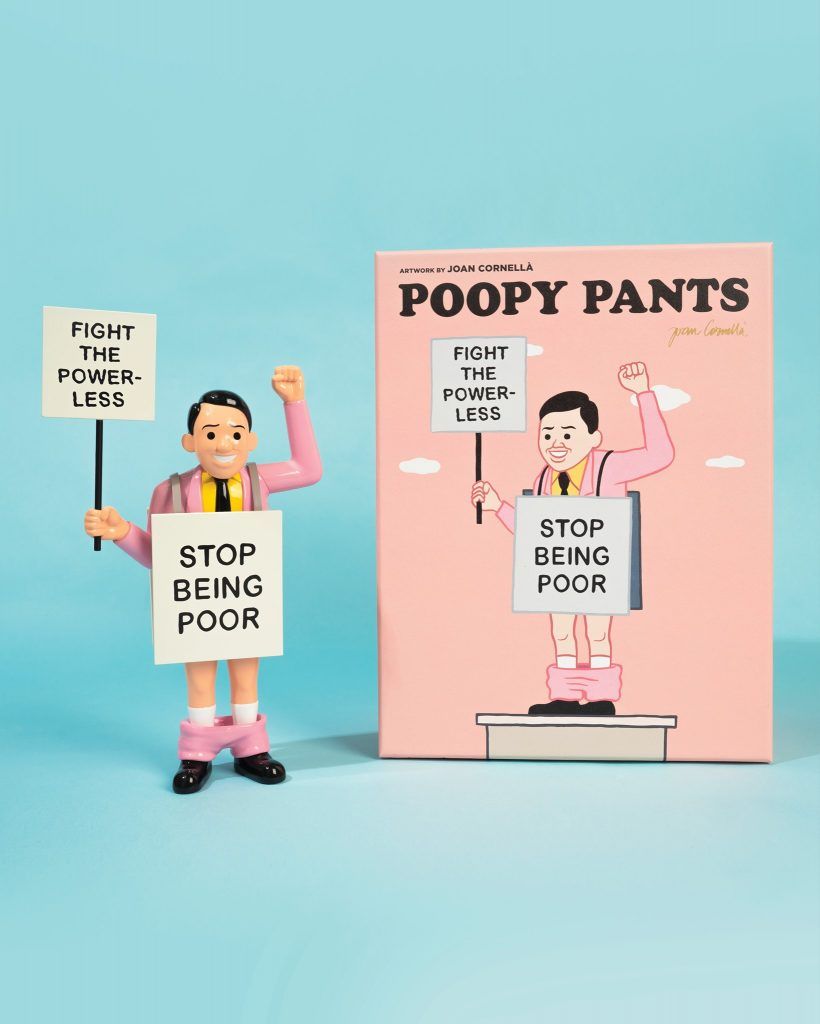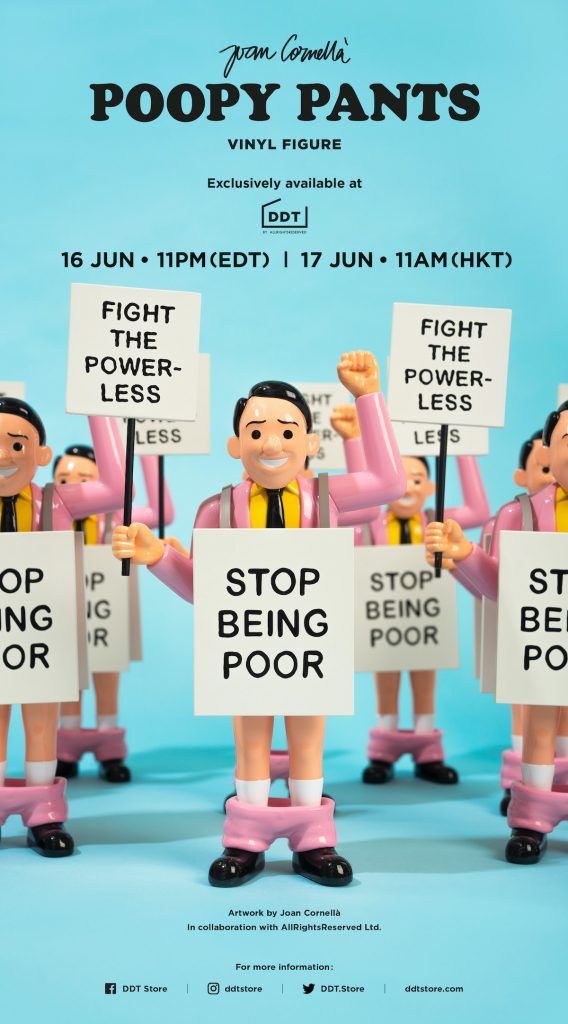 "POOPY PANTS" Vinyl Figure
Material: Vinyl
Dimension: H10 inch
Printed signature under feet
Date: 16 Jun 11pm (EDT) / 17 Jun 11am (HKT)
Exclusively available at DDTStore.com 
Shipping begins from July 2021, subject to delay due to COVID-19. 
【Joan Cornellà 新作全球發佈 – POOPY PANTS以幽默字句回應世界!】
繼去年底舉行香港最大型個人展覽後,Joan再次攜⼿AllRightsReserved,帶來驚喜新作「POOPY PANTS」搪膠公仔,以其經典西裝男角色,脫下褲子,以微妙幽默的字句回應世界!
「POOPY PANTS」搪膠公仔⾼10吋,每隻售價為港幣 1,800|美元230,公仔腳底印有藝術家簽名, 售完即⽌,將於DDT Store官方網站全球獨家發售。開售⽇期為2021年6⽉17⽇⾹港時間上午11時起, 2021年7⽉出貨配送,藝術愛好者必定要把握機會!
– – –
Download ARR Authentication App on App Store or Google Play Store now to verify product authenticity.
立即於App Store或Google Play商店下載ARR認證應用程式,以認證商品真偽。
Android: https://bit.ly/ARRandroid
Find works of Joan Cornellà on Instagram HERE.
If you want to get your Designer Toy news first, you should look to download our new TTC Mobile App. Designer Toy news direct to your smartphone. No dealing with social media algorithms.
Did we fail to mention IT's FREE.