Before I crash & hit the sack, I wanted to bring you some GIGANTIC news to finish off this day. So f'n GIGANTIC that I'm not even sure that our minds can handle the enormity of such a release! Perhaps yours can, if so, read on!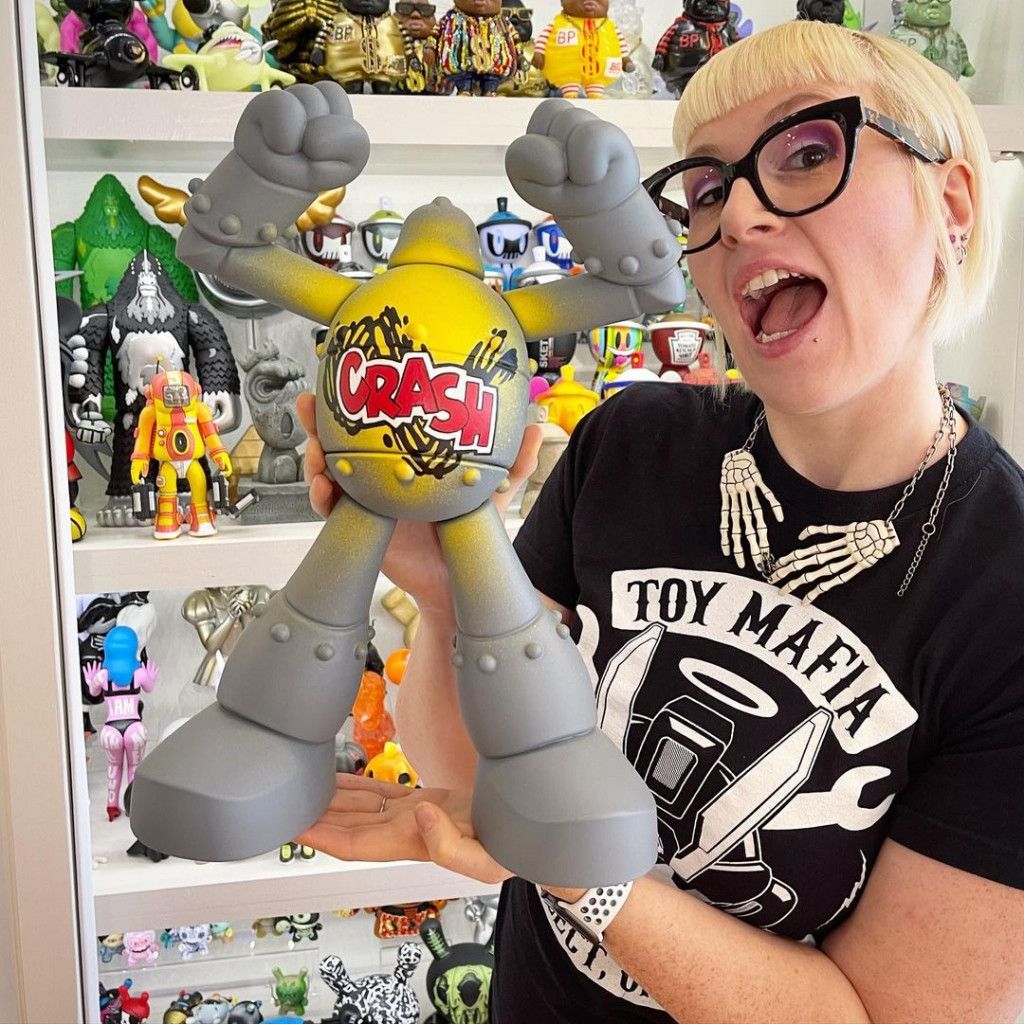 Clutter are working with artist Crash One on their first resin sculpture, and it is a BIGGIE! Did we mention GIGANTIC?! Yup, we might have slipped that in already.
Standing at a ridiculously awesome 16inches tall, this resin art sculpture series is a first for legendary artist John Matos, aka 'CRASH', a Graffiti Pioneer from the Bronx.  With his cartoon and pop culture-inspired lines and curves, Crash brings new creative energy to this artistic space, throwing back to his childhood inspiration & favorite robot hero.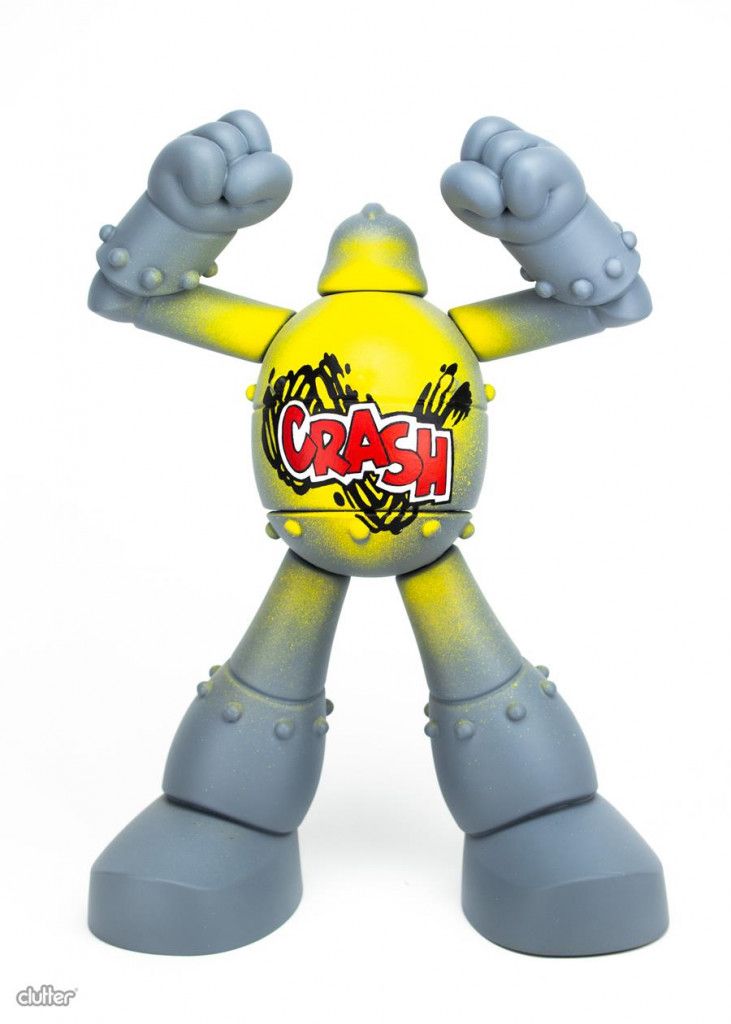 These hand-embellished GIGANTIC CRASH! resin figures are a limited edition of 10 pieces and each figure comes in a deluxe wood case. GIGANTIC CRASH is priced at $2500 each, and is a pre-order expected to ship within eight weeks.
GIGANTIC CRASH will be dropping tonight at 9pm EST with Clutter on the NTWRK channel!
Clutter will also have a bunch of Crash One 'Toy Mafia' apparel available as part of a 48hr pre-order window too! CRASH has designed a special 'Toy Mafia' logo which will be available on a limited crewneck, t-shirt, & snapback. This capsule will be available for just 48 hours – get in quick on the NTWRK show tonight (16 June) at 9pm EST!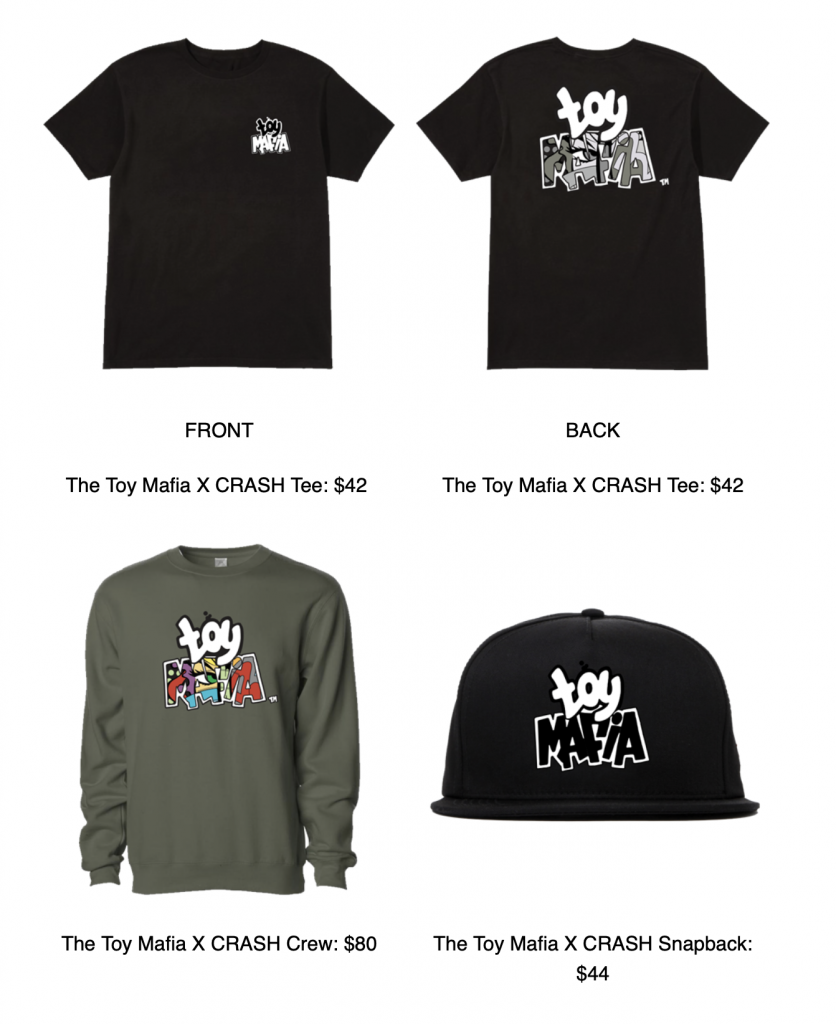 ---
Crash One Social Media
Facebook: https://www.facebook.com/groups/47273175834/
Instagram: https://www.instagram.com/crashone/#
---
Clutter Social Media
Facebook: https://www.facebook.com/clutterstudiosny/
Instagram: https://www.instagram.com/cluttermagazine/
Twitter: https://twitter.com/Cluttermagazine
---
If you want to support The Toy Chronicle, we have a number of options available to you. We have started to stock a wide range of releases that we think you will enjoy. Ranging from production pieces from Superplastic, Unbox Industries & POP MART, to original pieces from our favourite artists like Sank Toys, Quiccs & Czee13. Purchasing one of our pins also really help. A quick, cheap way to also support the TTC is by making a small donation. These can all be completed below through our online shop. We appreciate all the support! Thanks!