Freestyler, rock the microphone, straight from his dome, Czee13 has been working on a new project that, rightly so, he's pleased AF with the results! As I rock, rock, rock, rock, rock this post about the new Art Toy from the mind of Czee13, please take a moment of clarity to absorb the creativity & ingenuity that Czee13 brings to this new figure – Freestyle. Czee has been working on Freestyle for a debut at the upcoming Inaction Figures show at Clutter Gallery this coming weekend (13th March opening).
We virtually met with Czee13 at his studio in the south of England (in the depths of Weymouth) to get his thoughts on his new Freestyle creation…
When you set out the plans for Freestyle, what did you hope to create?
I wanted to create an art piece based around a articulated action figure. Being invited to the Inaction Figures show at Clutter for the second year, it inspired me to make a chunky figure with He-man style arms and thought about what toys as a kid I would have really wanted to rip out of the packaging.
This for me is a real art toy. It's a piece of art that is heavily influenced by a toy figure, hence an art toy and although these look like action figure toys, and you can move them around as such, they are actually full resin pieces of art.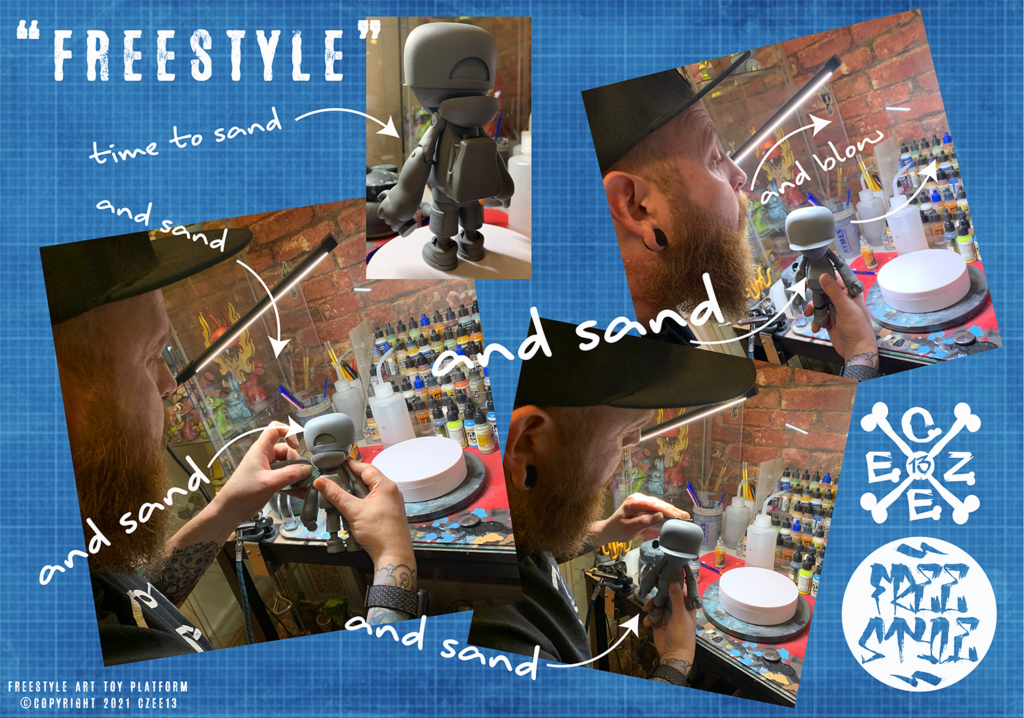 What processes did you use to design & create Freestyle?
The process really took me to new places in design, as getting these joints right digitally was a real task that changed from straight up art forms to technical product design and I loved it!
Learning more ways to move forward with my art through ZBrush, has been so much fun as I think any tool you can put in your tool box is a gift not a curse, and anyone who looks at digital sculpting as easy has probably never used it.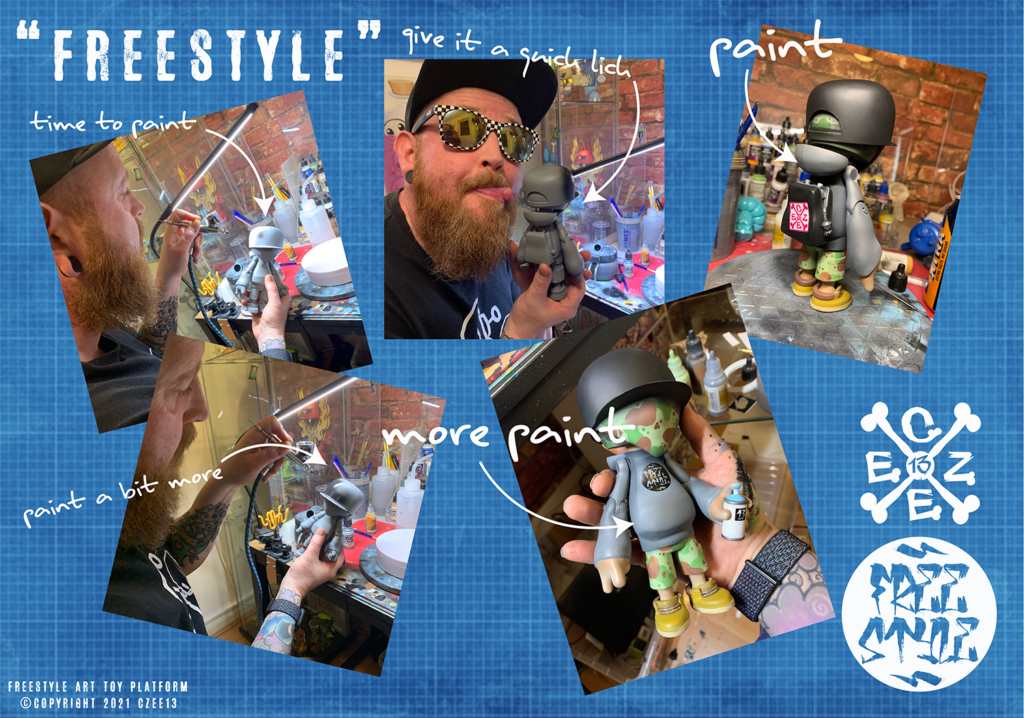 So, you like became Geppetto creating your Freestyle, ha!
Any way of getting your design into reality is the right way through any means!
What is your vision for Freestyle?
My vision for these is to make micro runs, all hand painted and produced in the Czee13 lab, but also limited commission spots will be available!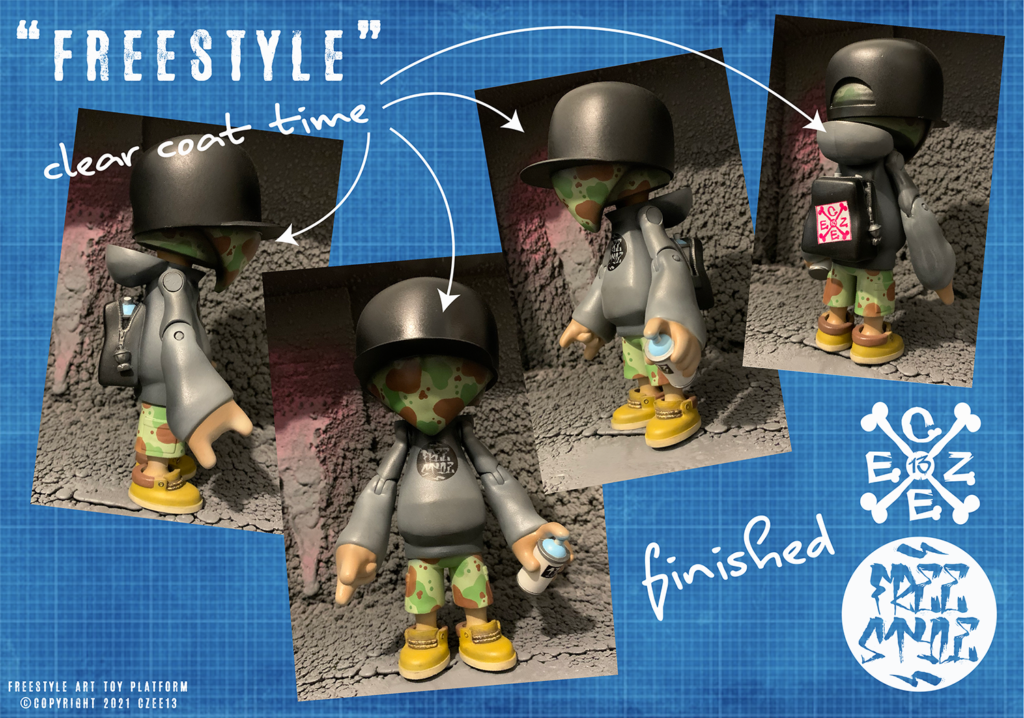 How will Freestyle be released?
The first run of 3 will release at Clutter Gallery Inaction Figures show this weekend. Standing 7inches tall, and made of resin, the OG CAMO Freestyle will be priced at $500 each. As always, big loves to Clutter for bouncing ideas back and forth! Look out for more runs soon details on how to grab a commission!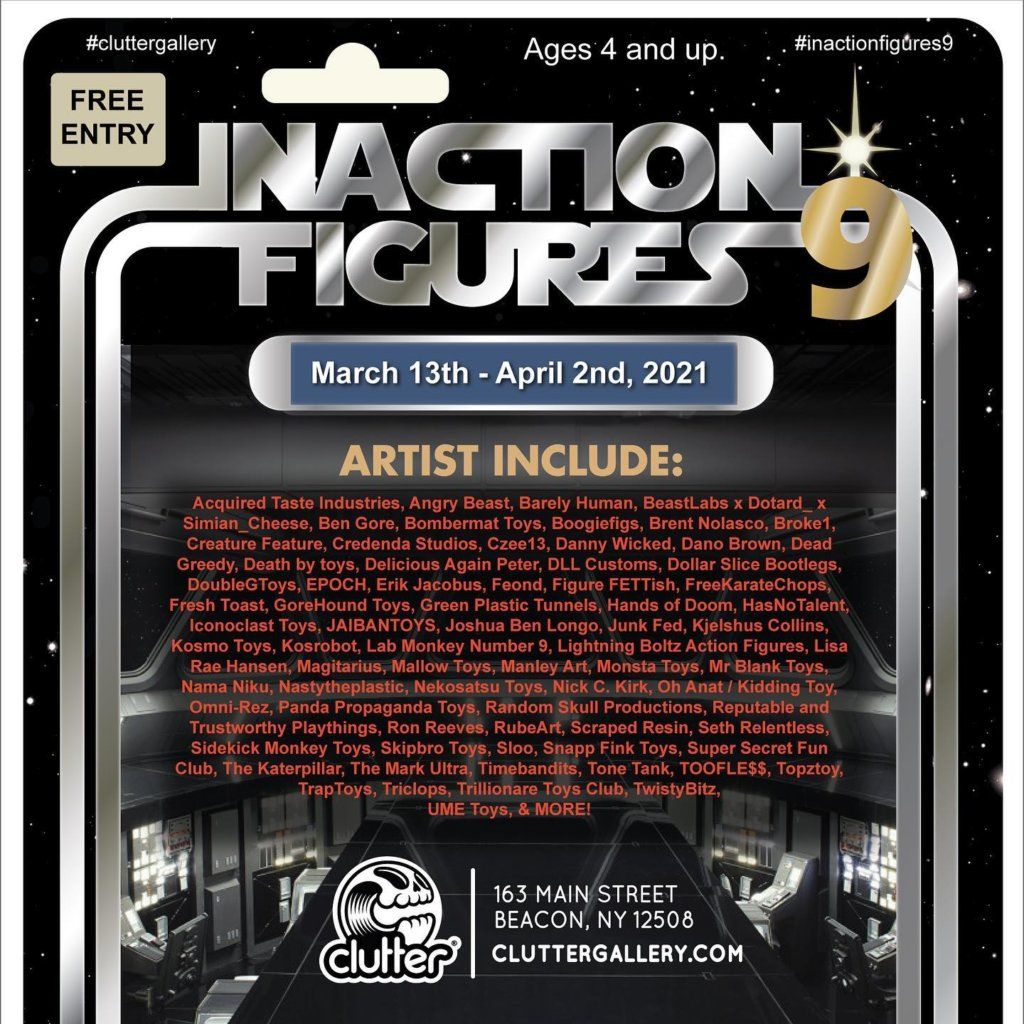 ---
Czee13 Social Media
Facebook: https://www.facebook.com/czee13artist/
Instagram: https://www.instagram.com/czee13art/
Twitter: https://twitter.com/kreezee
---
If you want to support The Toy Chronicle, we have a number of options available to you. We have started to stock a wide range of releases that we think you will enjoy. Ranging from production pieces from Superplastic, Unbox Industries & POP MART, to original pieces from our favourite artists like Sank Toys, Quiccs & Czee13. Purchasing one of our pins also really help. A quick, cheap way to also support the TTC is by making a small donation. These can all be completed below through our online shop. We appreciate all the support! Thanks!