9King x 9SadToy's 'Mandy' now has more sparkles than the Milkyway! we don't know what 9King has been feeding Mandy, now all of them now features some sparkle ranging from reds to purple. Please don't shake them vigorously they have feelings too.
The original intention of designer Kimgu to design M.H.H. is to spread different messages by creating various characters. Hoping those fans will not only be attracted by the appearance of the characters but also understand the meaning of the characters. The heart on the back is the burden of their soul.  
Mandy represents Friendship 
When you are in trouble, confused, lonely and depressed, there will always be someone to support and stand by you. No cheating, no flattering and no comparing between friends. Treating people around you with sincerity. A sweet friendship refreshes the soul.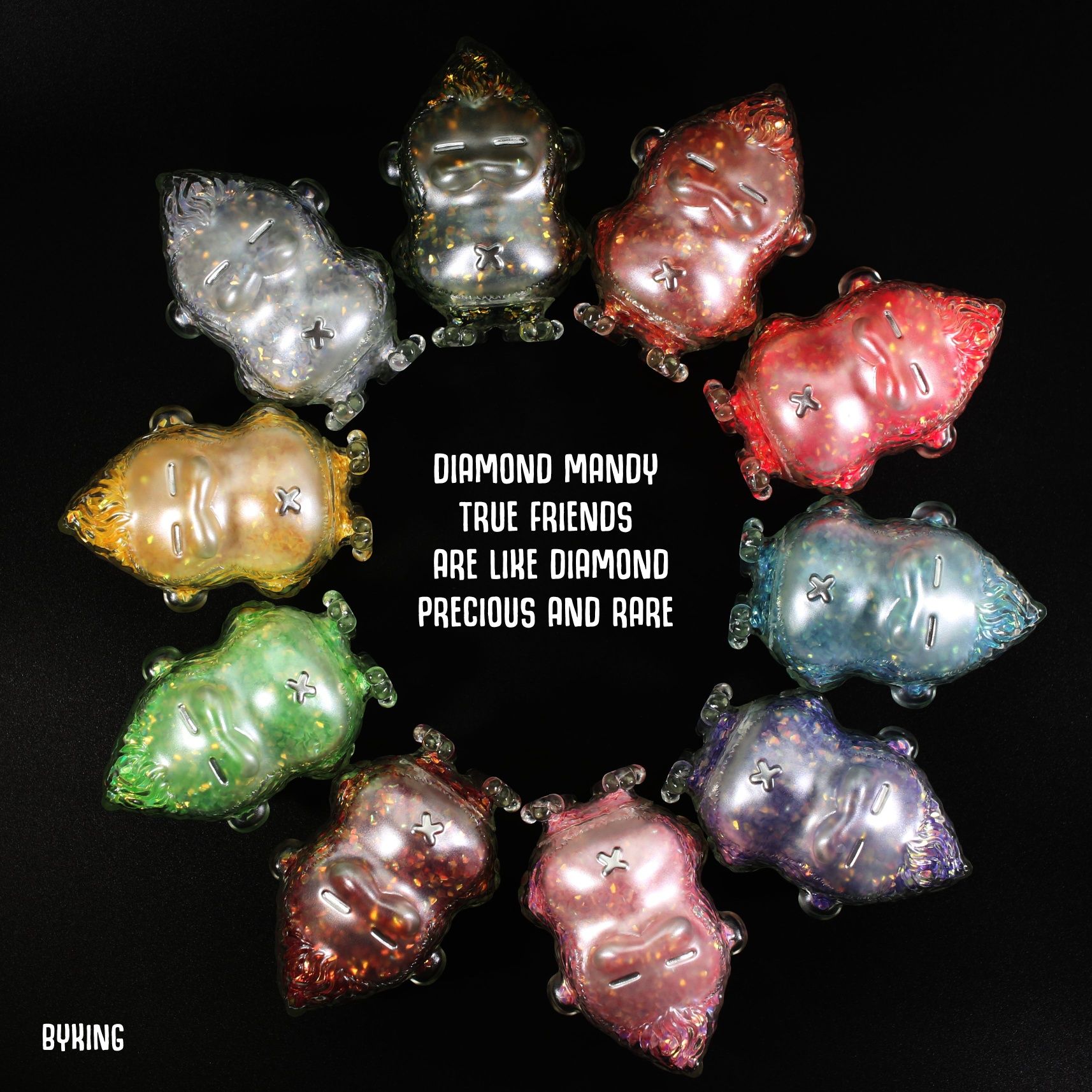 Random colour, 1 off each colour
朋友在生命旅程中,有時候他們可能比家人更在乎你,不過你身邊有多少個是真兄弟,真姊妹?十位Mandy這次化為讚石去陪伴你。因為真朋友罕見有,每款只有1隻。
(我自己都可能抽一隻)
請分享此貼
2021/7/9 ~7/10發電郵到 [email protected]
請附上分享截圖和instagram 或Facebook 号方便中獎後我聯絡你
參加者只能抽一次,隨機發貨,中獎者會個別通知
順豐到付
HKD350
轉數快,PAYME,PAYPAL+5%
8月前發出
Overseas fans
Share the post seen on Facebook or Instagram Instagram.com/9king.au/
From July 9th ~ 10th July email to  [email protected] with the reposted screenshot and your Instagram handle or Facebook name
PRICE: 58USD with shipping cost
Paypal +5%
Estimated ship out before August 2021
Check out 9SADTOY's Melting Heart House x Jude at 9sadtoy.bigcartel.com.
You can get your daily Designer Toy fix from our TTC Mobile App. It's free too! FREE! Download on the iPhone or Android smartphones. Search for "The Toy Chronicle" and all your Designer Toy wishes will come true! Pretty much.
Did we fail to mention IT's FREE.