Whilst the perfect weather fives you snowflakes, the perfect imagination gives you Spark-ling the fire wispling, spirit clear holographic Edition! ArtiqFox starts 2021 with limited edition colourway for 2021, This sparky little fire wispling who's oblivious to love! Like we said previously, this is a perfect example of what TTC was founded upon, giving the less known artists the platform to shine and Jaime of ArtiqFox is the one who caught our eye today! Some things did actually coming good last year, hard to say that about 2020 but ArtiqFox presented the world with Spark-ling the fire wispling, spirit and we adore this little sprit. Watching Jaime learning how to resin cast and finally have something willing to share while making a ton of mistakes along the way, he quotes it's been really fun and rewarding nonetheless. Meet Spark-ling!!! A sparky little fire wispling that's oblivious to love.
Judging from the photos James is onto a winner with Spark-ling and now you can own one too!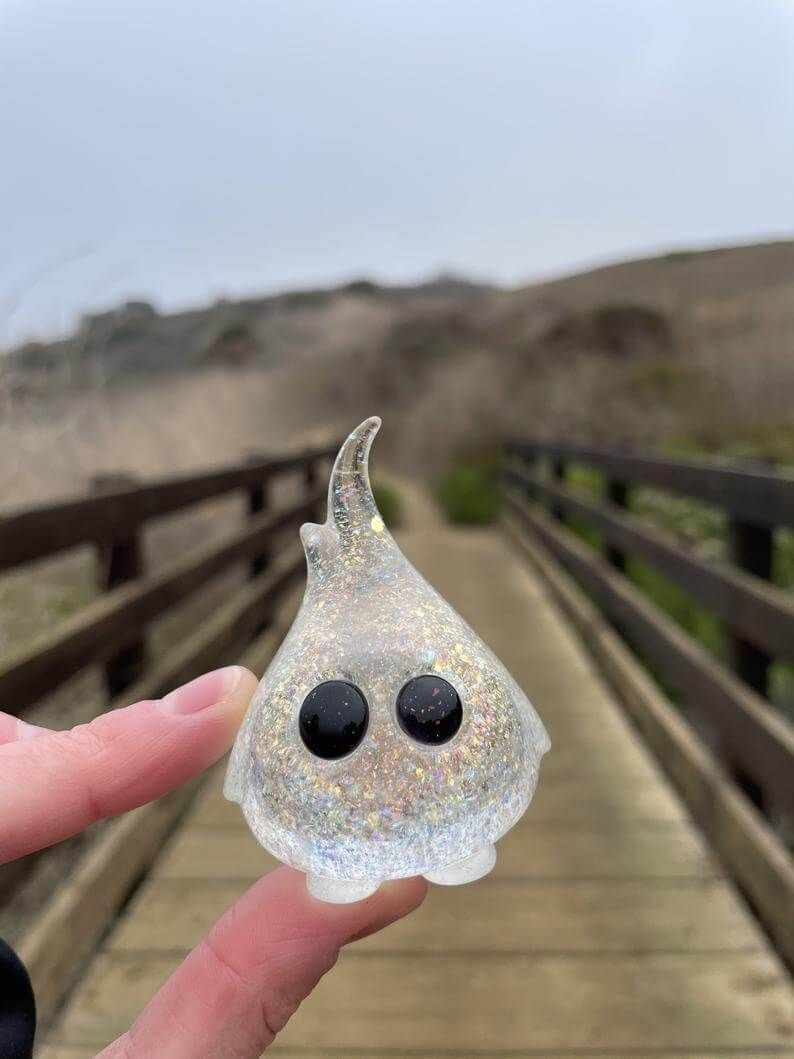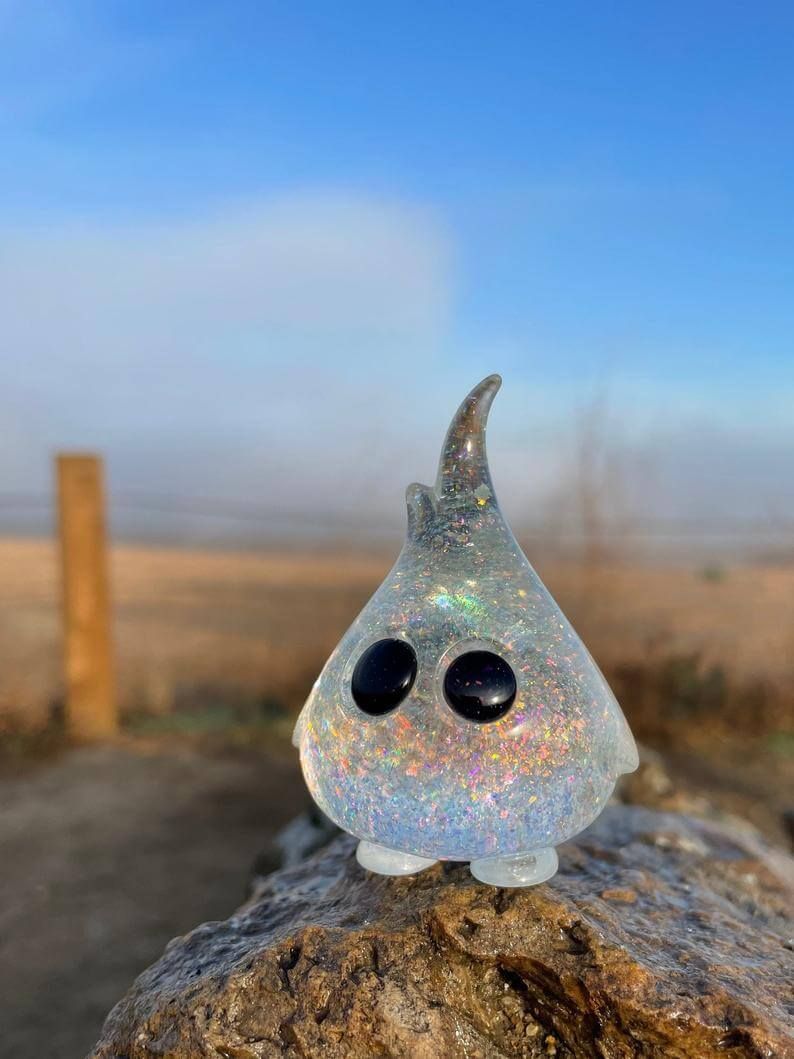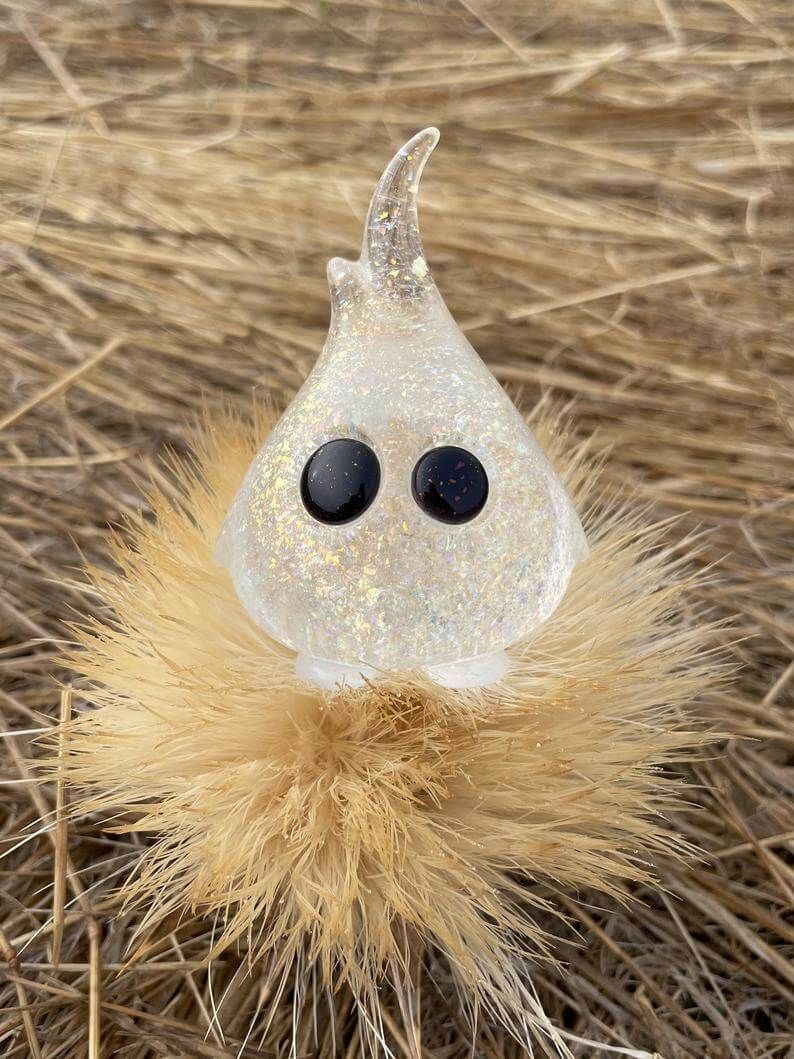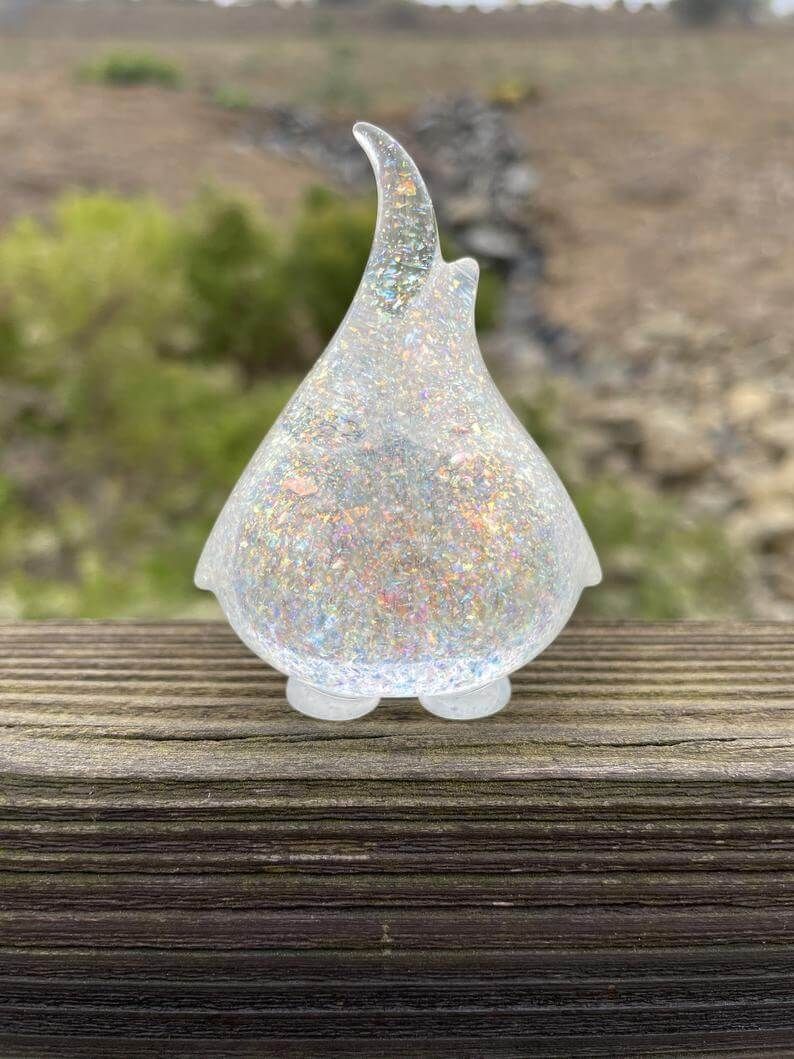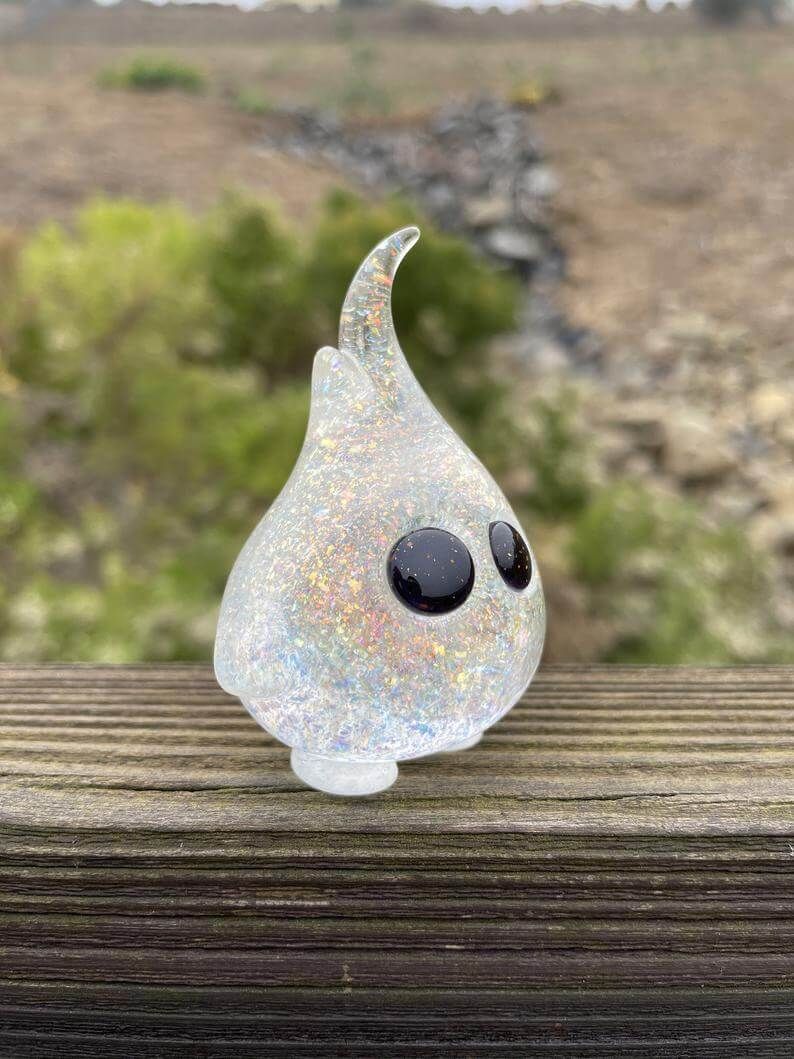 WHEN: NOW
WHERE: https://www.etsy.com/
PRICE: £34.85
So this round sold out… but I'll be posting a few more on Monday and will continue to make these but limiting them to only 40 pieces! So if you didn't get one check back on Monday! *** -ArtiqFox
These are custom pieces handmade with love, cast in solid 'super clear' resin with added iridescent chromatic pigment flakes and micro holographic glitter to achieve this ultra-sparkly Spark-ling! Since these are handmade there will be slight variations in each item, making each one unique.
Find artiqfox via Instagram.
You can get your daily Designer Toy fix from our TTC Mobile App. It's free too! FREE! Download on the iPhone or Android smartphones. Search for "The Toy Chronicle" and all your Designer Toy wishes will come true! Pretty much.
Did we fail to mention IT's FREE.