Five Points Fest Paint Fight 2018 Champion, JCORP will be bringing the colour, kawaii style to Clutter Gallery this weekend with the opening of her new solo exhibition – ANEMOIA.
Expect a time you've never known, as JCORP brings a love of Anime, Toys & Asian pop culture to create a unique and recognisable style. Much like her mural work that we have come to love, JCORP's custom work on toy platforms pop with the full impact of colour & pizazz.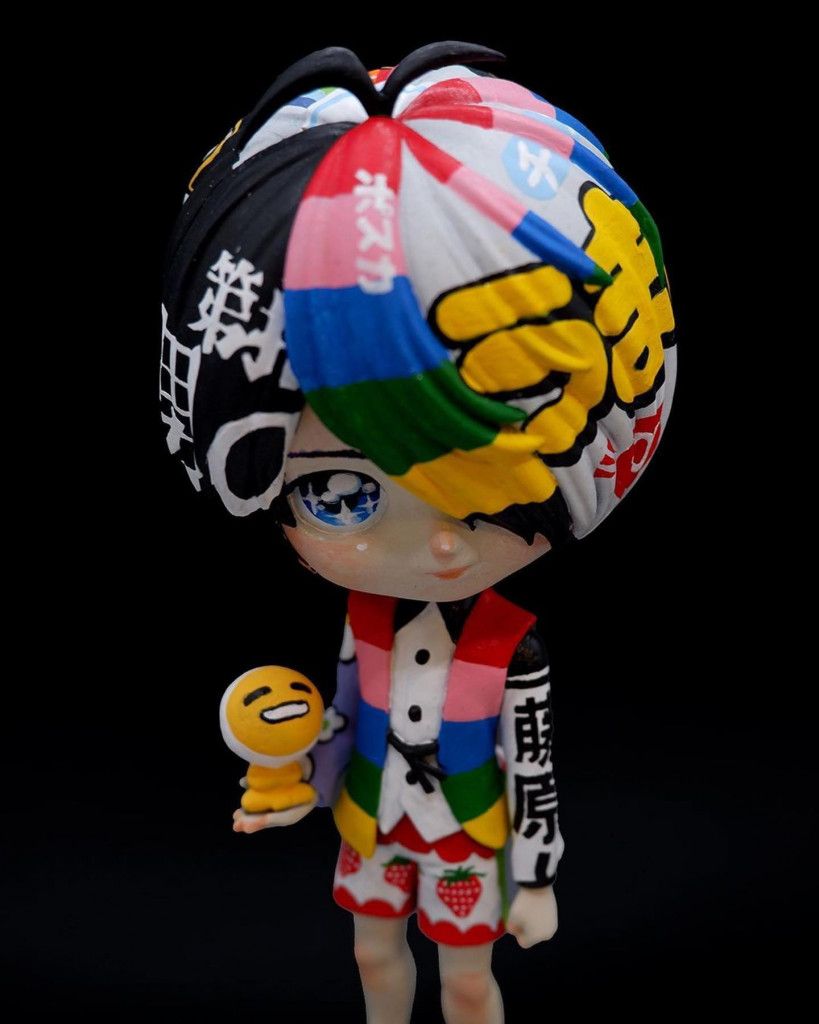 ANEMOIA, JCORP's first solo show at the Clutter Gallery, opens tomorrow (July 10th) with the opening night at Clutter Gallery from 6-9 pm EST. The works will remain on display until Aug 6th, 2021.
Sales will be first offered to our Preview list subscribers. An email will be sent out on Saturday at 12 (noon) est, with a link to preview and purchase. To register for the preview list, please follow the link HERE.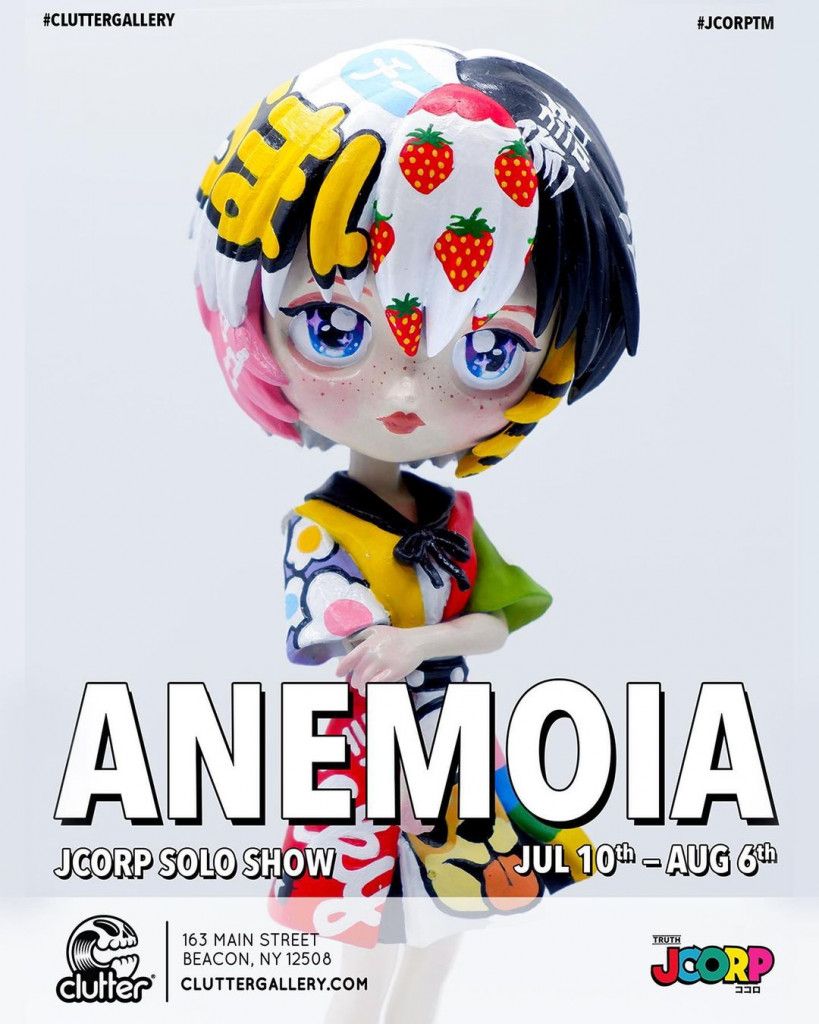 ---
JCORP Social Media
Facebook: http://www.facebook.com/JCorpTM
Instagram: https://www.instagram.com/jcorptm/
Twitter: https://twitter.com/jcorptm
---
If you want to support The Toy Chronicle, we have a number of options available to you. We have started to stock a wide range of releases that we think you will enjoy. Ranging from production pieces from Superplastic, Unbox Industries & POP MART, to original pieces from our favourite artists like Sank Toys, Quiccs & Czee13. Purchasing one of our pins also really help. A quick, cheap way to also support the TTC is by making a small donation. These can all be completed below through our online shop. We appreciate all the support! Thanks!